A train driver who went through a red signal while over the legal alcohol limit has been sentenced to an 18-month community order.
Ian Pickering, of Jubilee Drive, Earl Shilton, Leicestershire, pleaded guilty at a previous hearing to charges of being over the legal limit for a transport worker and endangering the safety of persons travelling on the railway network.
The experienced driver, who faced a maximum sentence of six months' imprisonment, walked free from court after Judge Simon Drew KC heard the 56-year-old had immediately reported the fact he had failed to stop at the signal.
Prosecutor Lee Egan told the court that a subsequent official breath test showed a reading of 50mcg of alcohol, above the legal limit of 35mcg.
Mr Egan said: "In interview he reported going out the evening before, drinking three pints of beer, followed by a couple of cans."
Defence barrister Robert Ward, offering mitigation prior to sentence, said: "Mr Pickering finds himself in front of the court system for the first time.
"He had worked as train driver for over three decades and in that time would have faced alcohol testing on a regular basis, and often at random.
"In this case he obviously failed but in previous situations Mr Pickering has not, and I would submit that it is out of character. I submit a suspended sentence is appropriate in this case."
Passing sentence, Judge Drew told Pickering: "As a train driver with over 30 years-plus experience, you know the enormous level of trust that is placed in you by members of the public – they are in your hands.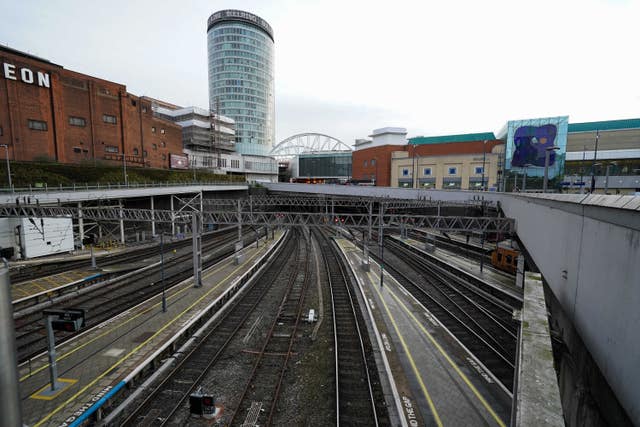 "You endangered their safety by driving through a red light, which I understand is a not-uncommon occurrence.
"You did so while significantly over the legal alcohol limit."
The judge added: "Equally you fall to be sentenced for what you did, not what might have happened.
"In this particular case you realised you had done so (passed a red signal) and you pulled over and stopped. So the danger that you had created ceased.
"That's extremely important in the context of this case. You immediately reported what had happened to your manager – that ultimately led to these proceedings."
The case was not so serious that it passed the custodial threshold, Judge Drew said, adding: "It can properly be dealt with by my making a community order."
As part of the order Pickering, who must also pay £425 in costs, will be required to undertake 35 days of rehabilitation activity requirements.