Grenfell survivors and bereaved families have described the Prince of Wales as being "very passionate" about the community getting justice and closure following the devastating blaze.
William, who attended last year's memorial marking the fifth anniversary of the blaze, visited Championship football club Queens Park Rangers (QPR) to hear how it provided support in the aftermath of the fire and since.
Grenfell is less than a mile from QPR's Loftus Road ground in Shepherd's Bush, west London, and the fire, on June 14 2017 – which claimed 72 lives, shocked the nation.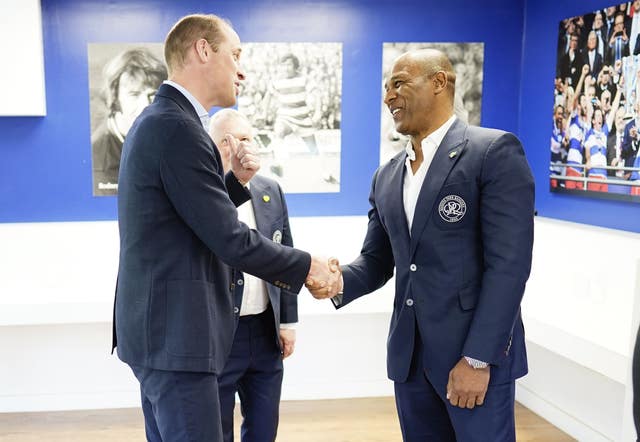 Mr Menacer played in the Game 4 Grenfell match staged a few months after the fire at Loftus Road, that saw QPR's director of football Les Ferdinand manage a side which took on fellow former England striker Alan Shearer's players.
The 29-year-old has since masterminded the Grenfell Memorial Cup, a football event staged for the past two years, which it is hoped will become a permanent fixture – and William received an invitation to join in next year and a QPR shirt featuring a green Grenfell heart commemorating those who died.
Mr Menacer said about William's visit: "I think the most important thing from it is the fact that he's very adamant and very passionate about us as bereaved survivors getting justice…which I think is very very important."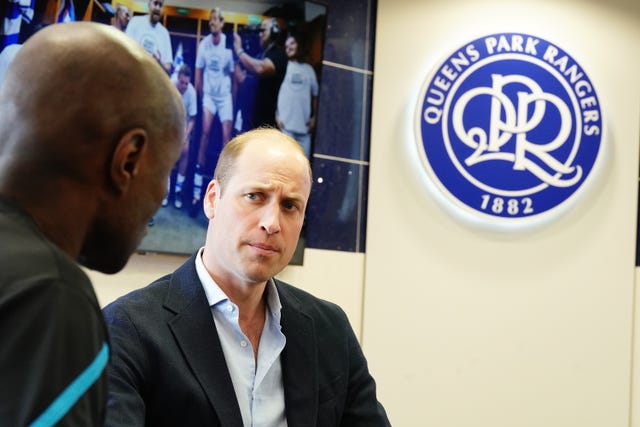 Among the group who met William was Karim Mussilhy, 37, who lost his uncle in the Grenfell fire.
The 37-year-old who met the prince at last year's memorial service said: "I feel like he understands the pain and the suffering this community has gone through and I also sense a little bit of frustration from him sitting in front of us yet again but not really talking about any positive changes."
Campaign group Grenfell United, which represents survivors and bereaved families of the west London fire, responded with resignation earlier this month when it emerged the Grenfell Inquiry's final report was unlikely to be published until next year.
Grenfell United said in a statement at the time: "It's just another reminder of what we are forced to battle against. Six years, no justice and now an even longer road ahead."
In a lighter moment, after the presentation of a QPR top, William was invited to join the next memorial cup and joked: "You don't want to see me play – it's not a pretty sight."
When Mr Menacer told William he had seen him a few years ago playing six-a-side football in south London, the prince admitted he still played, but said: "I'm playing against 18-year-olds, they're so fit, I'm running around like an old man.
"But I love it, as you said, for me playing football is so important – it's (about) clearing head and keeping fit."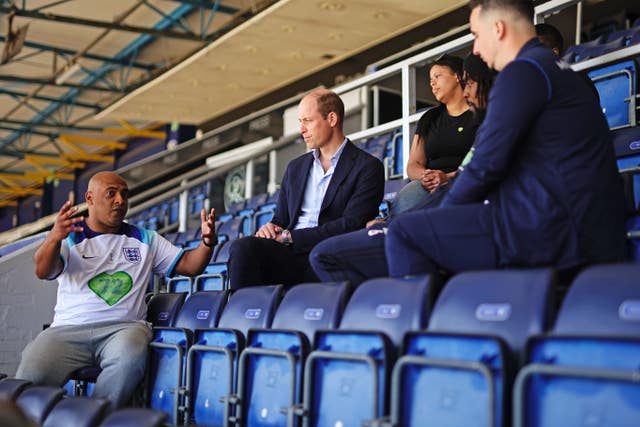 Mr Ferdinand described how the club sprang into action after QPR co-owner Tony Fernandes, overseas at the time, got in contact with the advice "make sure you open the stadium" and senior figures visited the Grenfell site to offer support.
Andy Evans, the trust's chief executive officer, joined the prince when he met trust staff working with the Grenfell community and said afterwards: "I've said this before, sadly I think Grenfell is west London's Hillsborough and it will go on.
"We're almost at six years, that's 72 months for the 72 lives that we've lost since the disaster (and) still we're no nearer to justice or any answers or more importantly solutions for all the other people who were living on the estate."