It would be a "democratic outrage" if the UK Government rules glass must be excluded from Scotland's deposit return scheme (DRS), the First Minister has said.
Speculation is mounting that UK ministers will only allow the environmental initiative to proceed north of the border if glass bottles are removed from its remit.
That is despite Holyrood passing regulations which mean glass bottles, as well as plastic bottles and drinks cans, are included in deposit return.
Humza Yousaf told STV: "If press reports are true and they are going to unilaterally demand that glass is removed from the scheme, even though the Scottish Parliament passed regulations to include glass in the scheme, then to me that is a democratic outrage."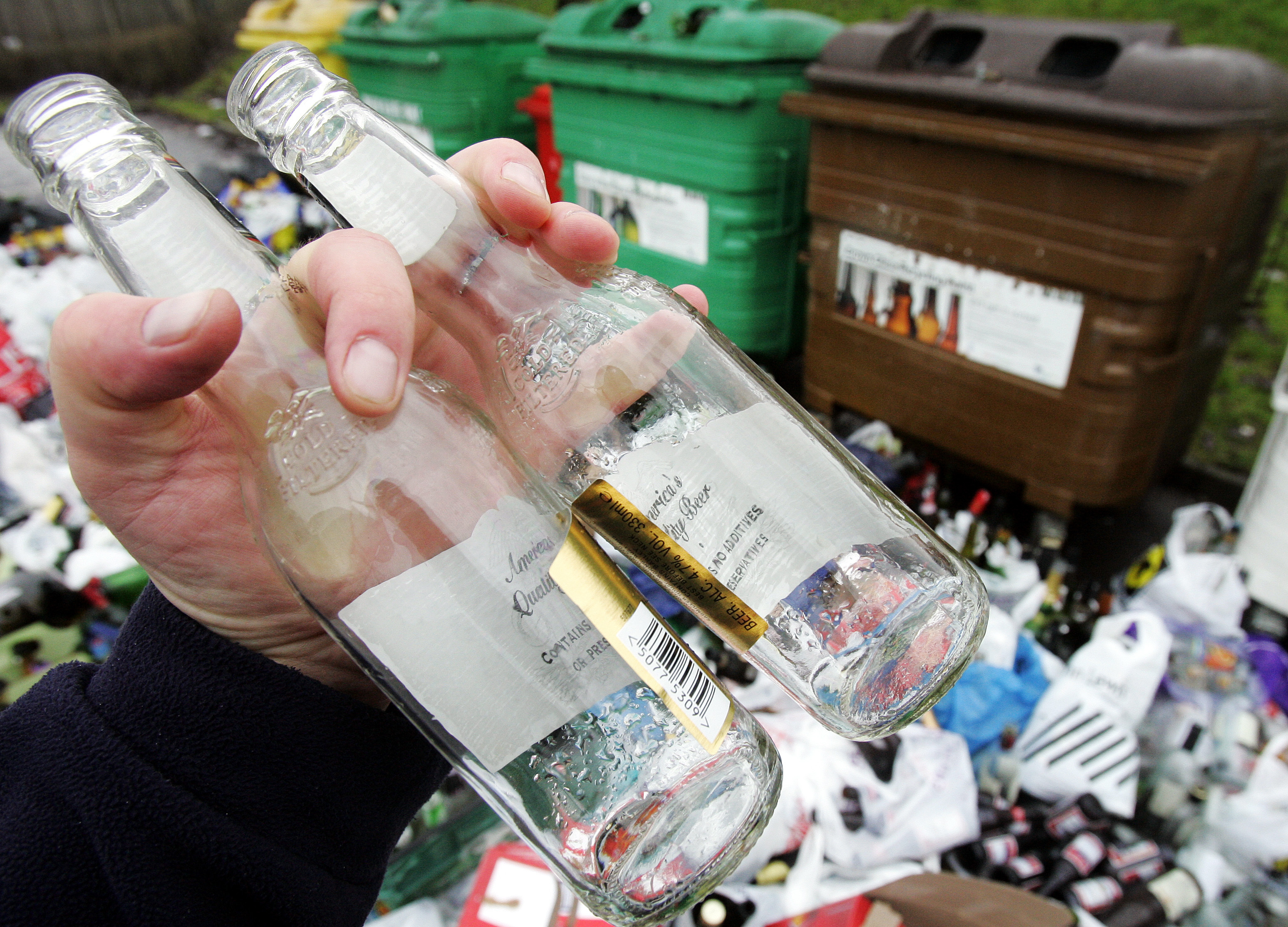 Mr Yousaf said the UK Government had briefed the media on its plans "as opposed to writing to the Scottish Government", insisting this is a "further demonstration of the contempt they hold devolution in", and part of a "systematic pattern of behaviour from the UK Government to do what they can to undermine devolution".
His comments came as ministers in London are considering if the Scottish DRS can be exempted from the UK Internal Market Act – legislation brought in after Brexit to ensure smooth trade between the four nations of the UK.
Scotland is due to implement DRS in March next year, ahead of the rest of the UK the following year, and the scheme has been seen by some as a possible barrier to trade.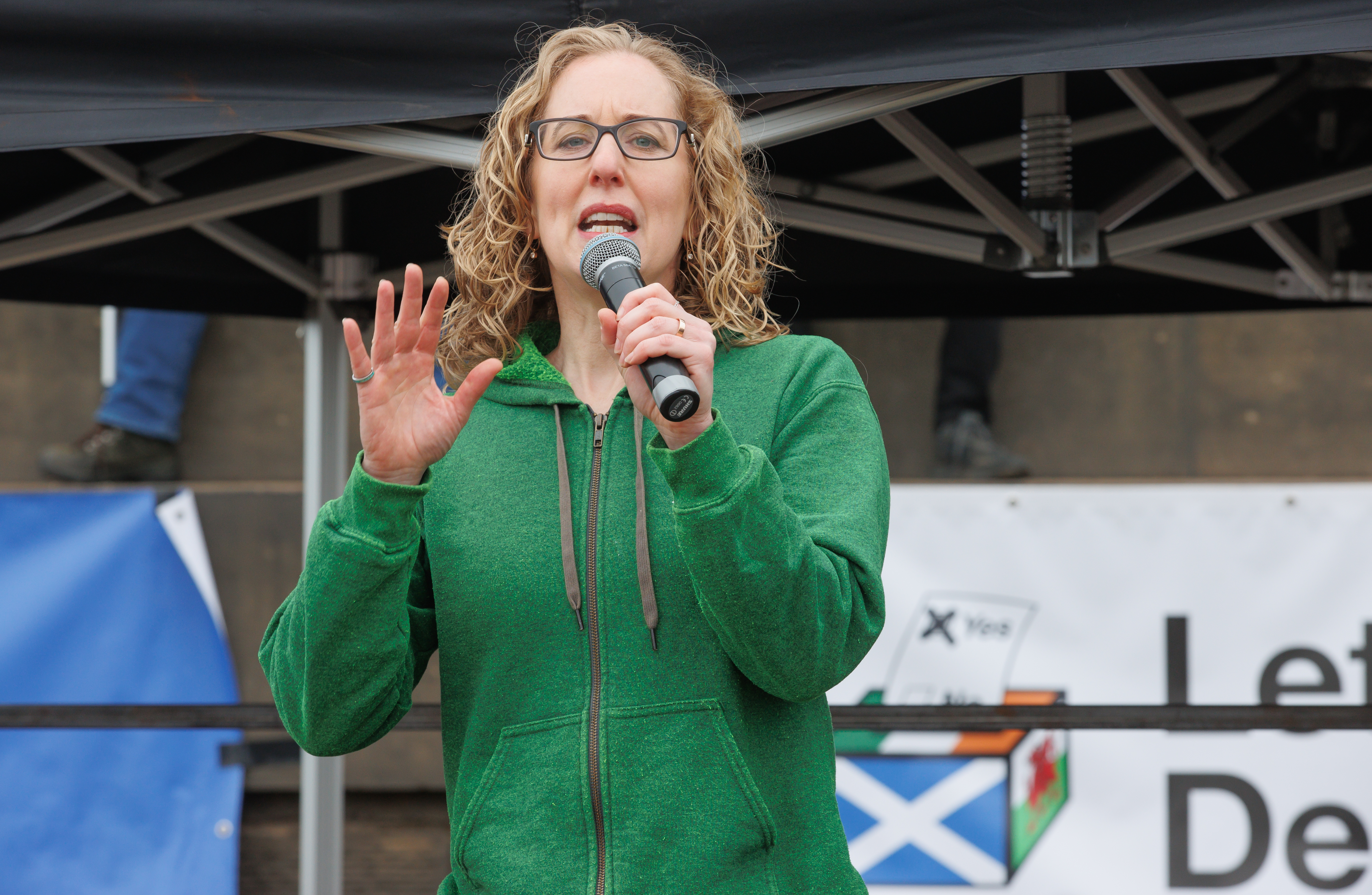 Noting that ministers at Holyrood have not yet been informed of any decision, Ms Slater accused the Tory UK Government of "treating the Scottish Parliament with contempt".
She added: "An 11th hour decision from the UK Government to unilaterally remove glass from Scotland's deposit return scheme… would ride roughshod over the devolution settlement, undermine our efforts to protect our environment and reduce climate emissions."
Ms Slater said the Scottish Government can "see no justification" for such a move, saying it would "undermine" UK climate targets.
All but six of the 51 deposit return schemes operating elsewhere in the world include glass, the Scottish Government said – adding that forcing Scotland to remove it from its scheme would mean recycling rates for glass bottles remain at an "unacceptable" 63%.
Ms Slater added: "If this decision turns out as reported, many of these bottles would unnecessarily end up as broken glass on our streets, our parks and our beaches."
She said the Scottish Government remains "committed to the delivery of a successful deposit return scheme" – but stressed it will "need to fully consider the implications for the successful delivery of the scheme".
She vowed to give an update to MSPs as soon as possible.
Meanwhile, the Association for the Protection of Rural Scotland, which has led the campaign to introduce DRS, said removing glass from it would be a "Westminster attempt to put a spanner in the works" of the initiative.
Director Kat Jones said such a move "should send a chill down the spine of anyone hoping for environmental progress through devolution".
She added: "Removing glass from the Scottish system would leave a costly and dangerous burden on councils, climate and our countryside.
"But this would be an attempt at sabotage, nothing more, nothing less."
Gavin Pennington, from the British Soft Drinks Association (BDSA), said: "BSDA members have long supported the introduction of an industry-led, interoperable DRS run on a not-for-profit basis to help support a circular economy, reducing litter and increasing recycling.
"Our members have made significant investments of money, resource and time since 2019 to prepare for the launch of DRS Scotland. However, given the level of political uncertainty currently surrounding DRS Scotland, surely the only viable option now is for all stakeholders to commit to launching DRS across the UK on the same time frame, October 2025.
"BSDA members remain committed to working with the UK Government and devolved governments to help ensure DRS can be delivered effectively and efficiently for consumers and businesses alike."