Steve Barclay has admitted some facilities included in the Government's commitment to provide 40 new hospitals by 2030 will not be built from scratch.
The Health Secretary said the pledge would instead involve "a range of things", including refurbishments and the development of new wings.
The Government sparked confusion earlier this week when it repeated a 2019 manifesto pledge to build 40 new hospitals by the end of the decade, but acknowledged work may not be completed on up to eight of the original sites.
Instead, some hospitals at risk of collapse and in need of an upgrade will now be added to the programme, Mr Barclay said.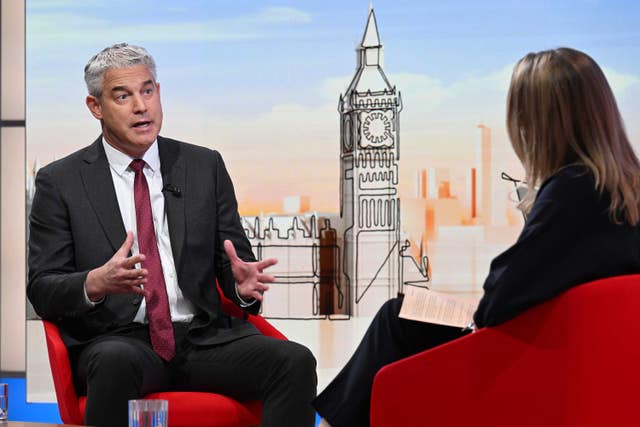 "And we'll be starting work to decant some of the facilities and then refurbish, so there's a range of things".
Opposition MPs criticised the changes, with deputy Liberal Democrat leader Daisy Cooper saying: "Never has a Health Secretary been responsible for so many broken promises. From fixing crumbling hospitals to reforming social care, it is all delay, delay, delay."
Imperial College Healthcare NHS Trust said Mr Barclay's announcement did not reflect its understanding of next steps on "urgently needed" redevelopments.
Addressing the Commons last week, the Health Secretary said: "Since 2020 we have committed to invest £3.7 billion by the financial year 24/25, and we expect the total investment to now be over £20 billion for the programme as a whole."
Among the sites added to the new hospitals programme are Queen's Hospital in King's Lynn, Airedale General in Keighley and Hinchingbrooke near Huntingdon, he said.
Nigel Edwards, chief executive of the Nuffield Trust, questioned the mention of £20bn funding, saying "it is unclear if the funding sums mentioned today represent new money added to the NHS capital budget".