Government plans to encourage supermarkets to impose price caps on food staples to help with the cost of living will have no "element of compulsion", a Cabinet minister has said.
Downing Street is understood to be drawing up proposals that would seek to get retailers charging the lowest possible amount for some basic products like bread and milk.
The opt-in scheme, modelled on a similar agreement in France, would allow supermarkets to select which items they would cap, the Sunday Telegraph reported.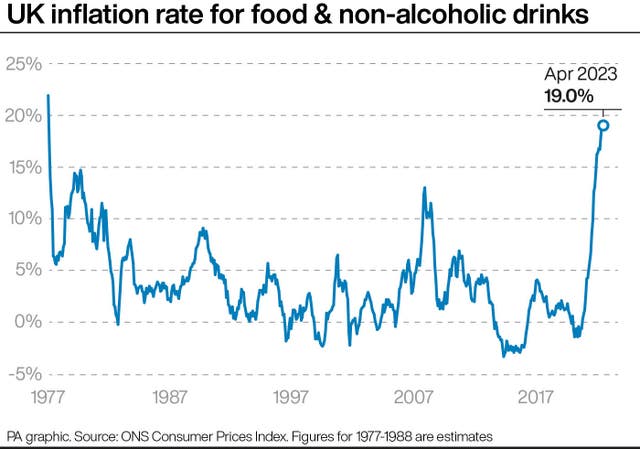 Asked about the proposals on the BBC's Sunday With Laura Kuenssberg programme, Health Secretary Steve Barclay said: "My understanding is the Government is working constructively with supermarkets as to how we address the very real concerns around food inflation and the cost of living, and doing so in a way that is also very mindful to the impact on suppliers."
Mr Barclay said small family-run businesses would themselves be under "significant pressure" and that the plans are "not about any element of compulsion".
The voluntary aspect of the proposals has led critics to question whether they would have any effect on prices.
A No 10 source said the proposal is at "drawing board stage" but will not involve Government-imposed price controls.
Shadow work and pensions secretary Jonathan Ashworth said: "It is extraordinary. Rishi Sunak is now like a sort of latter-day Edward Heath with price controls."
It comes after Chancellor Jeremy Hunt backed interest rate hikes – even if they risk of plunging the UK into recession – in order to combat soaring inflation.
Right-wing think tank the Institute of Economic Affairs (IEA) suggested the plans amount to a "pointless gimmick" and the British Retail Consortium (BRC) warned of a "muddle of regulation".
Andrew Opie, director of food and sustainability at the BRC, said: "This will not make a jot of difference to prices.
"Supermarkets have always run on very slim margins, especially when compared with other parts of the food supply chain, but profits have fallen significantly in the last year.
"Even so, retailers continue to invest heavily in lower prices for the future, expanding their affordable food ranges, locking the price of many essentials, and raising pay for staff.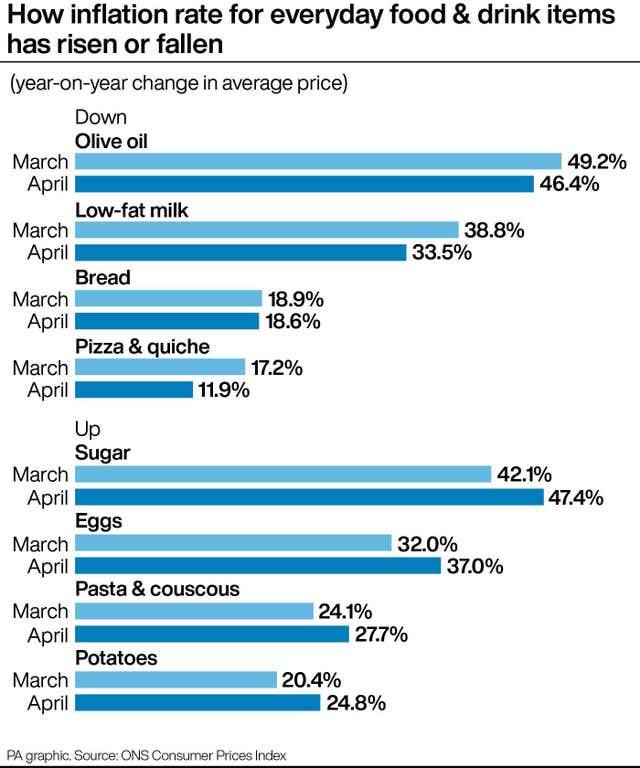 "Rather than recreating 1970s-style price controls, the Government should focus on cutting red tape so that resources can be directed to keeping prices as low as possible."
IEA economics fellow Julian Jessop said: "Caps on food prices are at best a pointless gimmick and, at worst, harmful to the very people they are supposed to help.
"It is not even certain that the prices of capped goods would end up lower than if there were no cap.
"Supermarkets may simply price to the cap, and not cut prices further even if falling costs allowed it. Strong competition should prevent this, but it would incentivise supermarkets to cut their prices anyway, making price controls pointless.
"The Government will hope that this is enough to show that it is 'doing something' about food inflation but it could just encourage calls for more intervention, including making the caps legally mandated as with the energy price cap, and extending to other sectors like housing in the form of rent controls."