Liverpool has hosted a programme of events to commemorate the 80th anniversary of the Battle of the Atlantic.
The battle was the longest continued military operation during the Second World War and key to the Allies' victory.
The six-year operation ensured soldiers and supplies were safely transported between North America and Europe between 1939 and 1945.
Liverpool City Council announced a three-day event hosted across the region, including a flypast by historic aircraft over the Royal Liver Building on the waterfront.
The weekend began with merchant and naval ships, led by the Royal Navy destroyer HMS Defender, arriving at the Cruise Liner Dock on Friday and providing a backdrop for the weekend's activities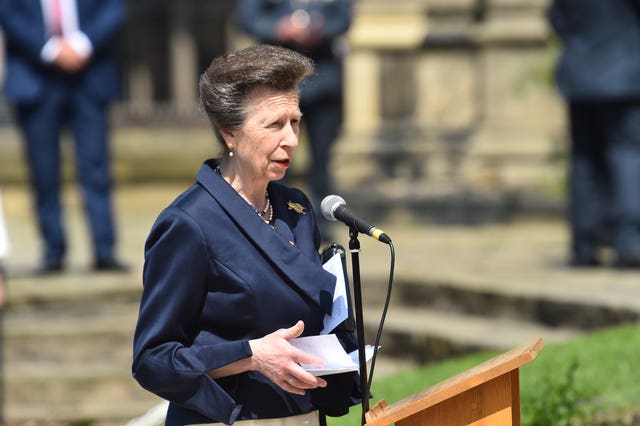 A military village at the Pier Head on Saturday offered a closer look at the many ships docked at the waterfront as well as 1940s nostalgia and simulators.
On Sunday, a drumhead service of thanksgiving preceded a march on the waterfront where a group of Battle of the Atlantic veterans, now all in their 90s, took the salute from the troops.
A Lancaster Bomber then flew over the Royal Liver Building, flanked by a Spitfire and Hurricane.
The commemorations will conclude on Sunday evening when the visiting vessels will sail down the River Mersey at 5pm, escorted by a convoy from the Mersey's maritime community, with a Beat Retreat played by His Majesty's Royal Marines Band.
"The Battle of the Atlantic was the longest and most strategically important battle of the Second World War. If the allies had lost the fight, there's little doubt that we would have lost the war.
"The death toll was – and still is – staggering. Tens of thousands of Merchant Navy, Royal Navy, and allied naval seamen, and thousands of RAF and allied aviators lost their lives in order to keep our supply lanes open and our families fed.
"This 80th commemoration is extra-special because we will be joined by some of our Battle of the Atlantic veterans at events during the weekend, and they are without doubt the focus of the whole event.
"It is perhaps the last major commemorative opportunity we will have to come together to say thank you to those remarkable men and women, and to celebrate their great effort and achievement, in the pleasure of their company."