Metropolitan Police officers will not attend emergency calls if they are linked to mental health incidents from September.
According to The Guardian newspaper, the force's commissioner Sir Mark Rowley has written to health and social care services to say police will no longer attend after August 31 unless there is a threat to life.
The move is designed to free up officers to spend more time on their core roles, rather than dealing with patients in need of medical help from experts.
"In the interests of patients and the public, we urgently need to redress the imbalance of responsibility, where police officers are left delivering health responsibilities.
"Health services must take primacy for caring for the mentally ill, allowing officers to focus on their core responsibilities to prevent and detect crime, and keep communities safe and support victims."
A Met Police spokesperson told the BBC police spend an average of 10 hours with a patient when they are sectioned under the Mental Health Act.
They said: "In London alone, between 500-600 times a month, officers are waiting for this length of time to hand over to patients, and it cannot continue.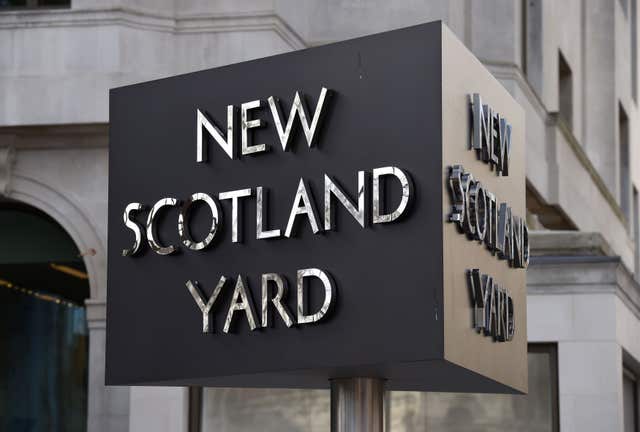 Humberside Police introduced a similar policy, known as Right Care, Right Person (RCRP) in 2020, with mental health professionals dealing with calls.
An inspection by His Majesty's Inspectorate of Constabulary, Fire and Rescue Services in November found the switch had saved the force – which has mental health workers from the charity Mind in the force control room – 1,100 police hours per month and said the public received "more timely care from the most appropriate care provider".
The Met spokesperson said the programme had been "hugely successful… reducing demands on all services and, most importantly, ensuring the right care is being delivered by the right person".
The RCRP programme is designed to be rolled out national, but the commissioner is believed to have run out of patience and believes "the status quo is untenable".
In his letter, seen by The Guardian, he writes: "I have asked my team that the Met introduce RCRP this summer and withdraw from health-related calls by no later than August 31.
He continued: "We are failing Londoners twice. We are failing them first by sending police officers, not medical professionals, to those in mental health crisis, and expecting them to do their best in circumstances where they are not the right people to be dealing with the patient.
"We are failing Londoners a second time by taking large amounts of officer time away from preventing and solving crime, as well as dealing properly with victims, in order to fill gaps for others.
"The extent to which we are collectively failing Londoners and inappropriately placing demand on policing is very stark."
He said the force received a record number of 999 calls on April 28-29, but only 30% of them were "crime related".