The Confederation of British Industry will speed up its search for a new president and promise members an annual vote where they can fire any directors on its board, it has said ahead of a crunch confidence vote next week.
The lobbying group said that an independent review had found that its culture "under-prioritised people management skills", but rejected blanket descriptions of it as "toxic" or "misogynistic".
The review follows a series of allegations – more than a dozen women have come forward – of sexual harassment at the business group. Two women have claimed they were raped by colleagues at the CBI.
It comes as the business group tries to convince members, which have been leaving in droves since the revelations were published by The Guardian newspaper, that it can continue to represent their interests.
On June 6, members will be asked: "Do the changes we have made − and the commitments we have set out − to reform our governance, culture, and purpose give you the confidence you need to support the CBI?"
The vote needs to get more than 50% of members' votes to pass. Each member gets one vote.
If it gets backing, it will implement a major plan for a "renewed CBI" and might restart the conversations with politicians which have been paused.
The group said that it would speed up its search for a new president, with the current incumbent, Brian McBride, staying until at least the end of this year.
It said that it had commissioned Ffion Hague to review its governance structures and processes. She will report to the board by the end of July.
It also said it would stop late-night parties by enacting "earlier finish times for evening events".
The CBI said that it planned to refresh the board by September, appoint a new culture subcommittee, and has already hired a chief people officer.
It said that members had told it they wanted "a collective, national voice of business with a general election looming in 2024" and more focus on small and medium-sized businesses and those outside London.
Principia added: "While we do not find that blanket descriptions such as toxic or misogynistic are accurate or useful descriptions of CBI culture, attitudes towards culture are inconsistent, with a lack of awareness of different experiences and limited self-reflection."
CBI director general Rain Newton-Smith said: "A renewed CBI can once again have a voice on the serious economic challenges the UK faces, with a general election approaching at pace.
Principia had found that the CBI had a "strong identity" and its work motivates staff, Ms Newton Smith said, but she added that its focus had "come at a cost."
She added: "Blanket descriptions of the CBI's culture being toxic are not correct, but we have work to do to embed a consistent set of values for all of our staff.
"We are working with determination and hope our members will see the serious change we are delivering. Through the reimagining of our purpose, we also attract new ones to our mission.
"For those who recently left, tell us what you need and we will take the necessary steps. We will continue to show our value on the important issues of the day."
The issues started swirling around the CBI in March when the Guardian published allegations against then director general Tony Danker.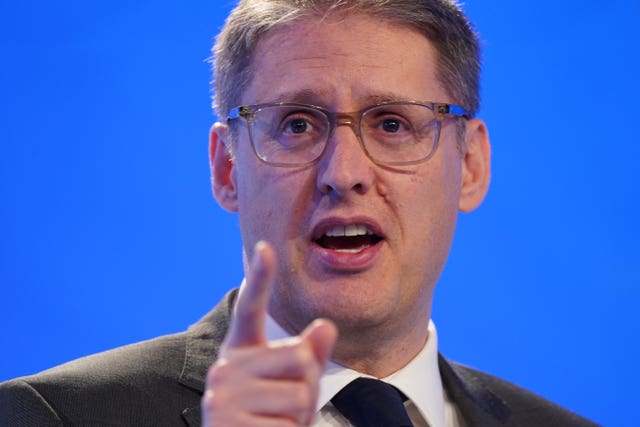 A month later the newspaper published another article, saying it had been approached by more than a dozen women alleging different types of sexual harassment from their colleagues.
In the following days the CBI suspended events and later fired Mr Danker from his role after Fox Williams reported for the first time.
Later in April a final report was published by the Guardian where another employee claimed she had been raped.
By the end of the day dozens of members had withdrawn or suspended their membership in the CBI, and the group suspended policy and membership activities.
It promised a vote on its future and to try to regain the confidence of members.