An animal rights protester has indicated she is prepared to break the law in order to "do what's right" by the horses at Epsom this weekend.
The Jockey Club was last week granted a High Court injunction against Animal Rising demonstrators planning to disrupt the Betfred Derby on Saturday.
The application was lodged by the club, which owns Epsom Downs, because it felt the organisation made it "explicitly clear" it intends to breach security at the Surrey racecourse to stage a disruptive protest.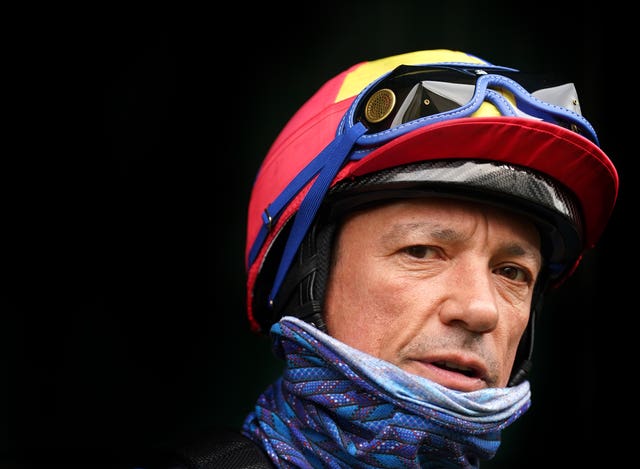 She replied: "I'm prepared to do what's necessary to do what's right by these animals and try and prevent them from being harmed."
Pressed on whether that means breaking the law, she said: "If it means breaking the law, we know that law isn't always equal to morality and we know that people have had to break laws throughout history to create the change that we need.
"And, again, what this is about is protecting these animals. It's about trying to create the change that we need to see where we don't see animals as property, where we don't see them as objects that are used for our entertainment and value them and care for them as the beings that they are."
Nevin Truesdale, chief executive at The Jockey Club, replied: "That's for the police and the courts to decide and the court says where we will end up because there is an injunction in place, they will be in contempt of court and therefore it is illegal."
Mr Truesdale said the sport "has never been safer" for horses, adding: "We love these equine athletes, these superstars who get fantastic care behind the scenes.
"99.8% of horses come back from their races perfectly safe and sound.
Ms Penna Rojas said protesters will not run in front of a live race.
"Their welfare, the welfare of the jockeys, the welfare of the people there is absolutely our priority," she said.
Meanwhile, jockey Frankie Dettori told BBC Breakfast he hopes things will be "smooth" this weekend and the event passes off without anyone being put in danger.
"Let's hope that protesters don't impede this kind of beautiful event," he said.
The Jockey Club officials fear the protest will endanger participants, racegoers and horses – although they said they do not dismiss the right to peaceful protest and have offered Animal Rising an area near the racecourse's entrance to demonstrate.
The injunction granted by High Court judge Sir Anthony Mann bans people from going on to the racetrack and carrying out other acts with the intention and/or effect of disrupting the races.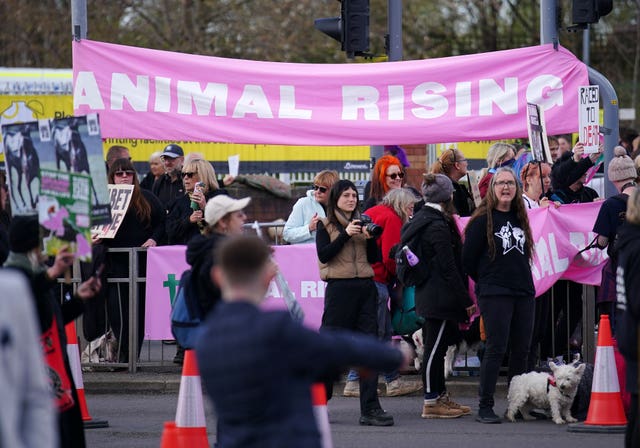 Those breaching the court order may be subject to contempt of court proceedings and fined or jailed.
There was disruption at the Grand National at Aintree in April when the race was delayed by just over 10 minutes after demonstrators made their way on to the track and had to be removed by police.