German prosecutors have said items seized as part of fresh searches for evidence in the Madeleine McCann case cannot yet be linked with the investigation into her disappearance.
A large section of the Barragem do Arade reservoir in Portugal was cordoned off last week, about 30 miles from where three-year-old Madeleine went missing in 2007.
Police flattened a specific area of woodland and dug a number of holes near the remote reservoir as part of the three-day hunt for evidence.
In a short statement, Mr Wolters said the investigation into 46-year-old suspect Christian Brueckner is expected to continue for a long time.
He said the co-operation between German, British and Portuguese authorities went "excellently and very constructively".
Heavy machinery, sniffer dogs and pickaxes were used by personnel during the operation.
Police were given the go-ahead to search the area after German prosecutors received "certain tips" about the case.
The operation was carried out at the request of German investigators who believe their prime suspect, convicted sex offender Brueckner, kidnapped and murdered the youngster.
He is in prison in Germany for the rape of a woman in Praia da Luz in 2005, and is suspected of further rapes and child sexual abuse committed in the area between 2000 and 2017.
He has reportedly denied any involvement in Madeleine's disappearance.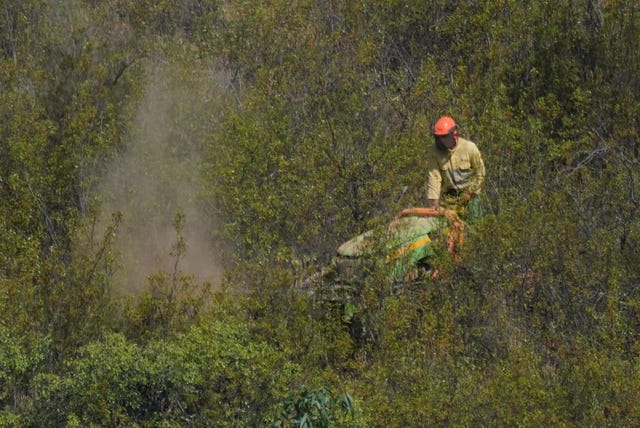 Portuguese lawyer Marcos Aragao Correia previously claimed that criminal contacts had told him that Madeleine's body was in the reservoir, and in 2008 he raised funds for unsuccessful private searches of the water.
The new searches came as the Home Office granted an extra £110,000 in funding this financial year for the Metropolitan Police to assist with finding Madeleine, down from just over £300,000 last year.
The total funding given to Operation Grange has been just under £13.1 million since 2011.