A man whose dog mauled his three-month-old daughter to death has pleaded guilty on the day his trial was due to begin to being in charge of the animal.
Vince King was in charge of the out-of-control husky, named Blizzard, when it killed baby Kyra King in woodland on March 6 2022.
The 55-year-old was due to stand trial at Lincoln Crown Court on Thursday but pleaded guilty prior to the start of proceedings after discussions with his barrister, Siward James-Moore.
Earlier on Thursday, prosecutor Jeremy Janes told the court that King, and his then-partner Karen Alcock, were at Ostler's Plantation, an area of woodland near Woodhall Spa in Lincolnshire, with 19 huskies at around 11pm on the day of the incident.
The dogs were transported in a van, the rear of which had been modified to contain lockable cages, and were used for racing rather than being domestic pets.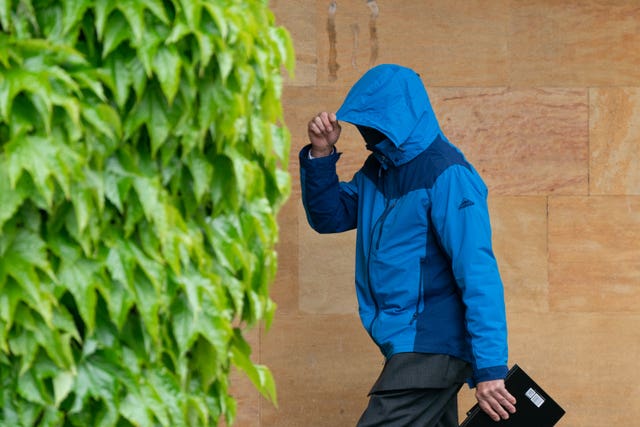 But as they did so, one husky, Blizzard, managed to leap over the partition separating the cages from the van's front seats, before running out of the open passenger door and attacking Kyra in her pram.
Mr Janes said "it is not possible to separate" King and Alcock's involvement, due to both being at the scene when the incident occurred.
He said: "No-one was in control of Blizzard because both were at the rear of the van getting the second sled team ready.
"By default, that would make Mr King liable in law as the owner of Blizzard."
He added: "There is absolutely nothing to prevent a dog from getting from one part to another and out of the van.
"In other words, absolutely no preventative measures."
Despite the efforts of the emergency services, Kyra was pronounced dead at the scene, with an inquest later finding she died from head and neck injuries.
"There is a premium, for good reason, on those who choose to have these dogs to get it right," he added.
Alcock, 41, had pleaded guilty to the same charge on December 23 last year and was not present at Thursday's hearing.
Adjourning proceedings, Judge Sjolin Knight told King: "There isn't now going to be a trial but what follows will need to be a sentence for both you and Ms Alcock.
"It's important that when I come to sentence you that I know as much as possible about both of you, the run-up to what happened and how you both reacted to it."
Lincolnshire Police had previously said that Blizzard had been kept in isolation at secure kennels since the incident and the force was seeking an order for her to be put down.
King, of Castle Dyke Bank, New York, Lincolnshire, was given unconditional bail and will be sentenced on August 14 at the same court.
Alcock, of the same address, will be sentenced on the same date.