An NHS worker has thanked the optician he credits with saving his life after he went for his first appointment in more than 40 years.
David Cullen, a healthcare support worker for the vaccination programme, was on his way home from work in March when he felt a "coating" come over his right eye, rendering him completely blind in one eye for about 10 minutes, but by the time he got home it had cleared up.
His wife Ann suggested he should see his GP, which Mr Cullen refused to do – but he reluctantly agreed to have his eyes checked at Specsavers in Airdrie on his way to work the following morning.
The 64-year-old, from Coatbridge, North Lanarkshire, had not had his eyes tested in more than 40 years.
Optician Mark Gunn found Mr Cullen had suffered a mini-stroke and quickly made contact with his GP, who referred him for further medical treatment.
Mr Gunn said: "The way he described it was that he lost his vision for ten minutes. Everything went completely dark.
"And as a man in his 60s, it sounded like something serious was going on, such as diabetes, high blood pressure and so on."
Tests revealed he had a blocked artery which could have led to a fatal stroke, and Mr Cullen underwent surgery to fix the issue.
He said: "I am so grateful to Mark and the rest of the Airdrie Specsavers team, and the many healthcare professionals that tended to me at University Hospital Monklands.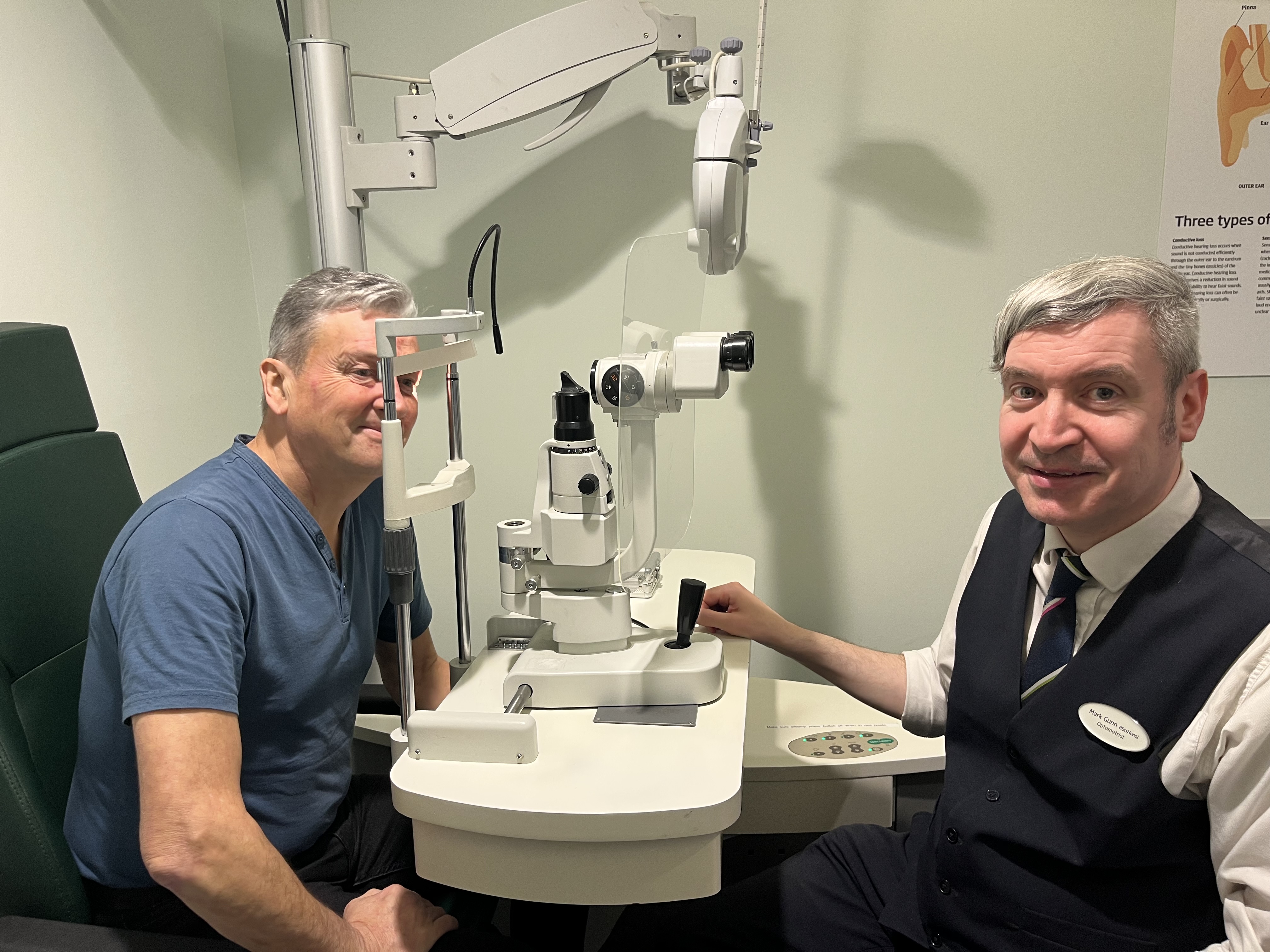 "Speed is so often the key to these kinds of things.
"That quick morning appointment with Specsavers saved my life, and I'd plead for anyone that has sudden eye issues to get to their opticians as soon as they can, as it can often be a precursor to something worse lurking that needs addressed.
"It's not often you read a positive story about public healthcare, but my experience was spectacular from start to finish. I can't thank them all enough."
Mr Cullen underwent a series of tests at the hospital, including a CT, ultrasound and CTG scan.
It was later concluded that his carotid artery had a 70% blockage, which could have stopped blood flow to the brain and led to a fatal stroke.
He had surgery on April 4 and was able to return home the following day, sporting an eight-inch scar from his ear to his collar bone.
He has visited the Specsavers team in Airdrie twice since his surgery, handing them a thank-you card and some chocolates.
Mr Gunn said: "It's a satisfying feeling that we managed to help him. It makes you appreciate the job you do and helping people."