A man who caused the death of a teenage girl by driving while under the influence of drink and drugs has been jailed.
Keilan Roberts previously admitted four charges relating to the death of Chloe Hayman, 17, who was a passenger in his car in the early hours of July 24 2022.
The 22-year-old had consumed alcohol, cocaine, ketamine and ecstasy before getting behind the wheel of his Skoda Octavia following a night out in Pontypridd, south Wales.
Cardiff Crown Court heard Roberts, of Rhymney, had not met Chloe before that evening and offered to take her to her home in Tonypandy after arguing with his girlfriend.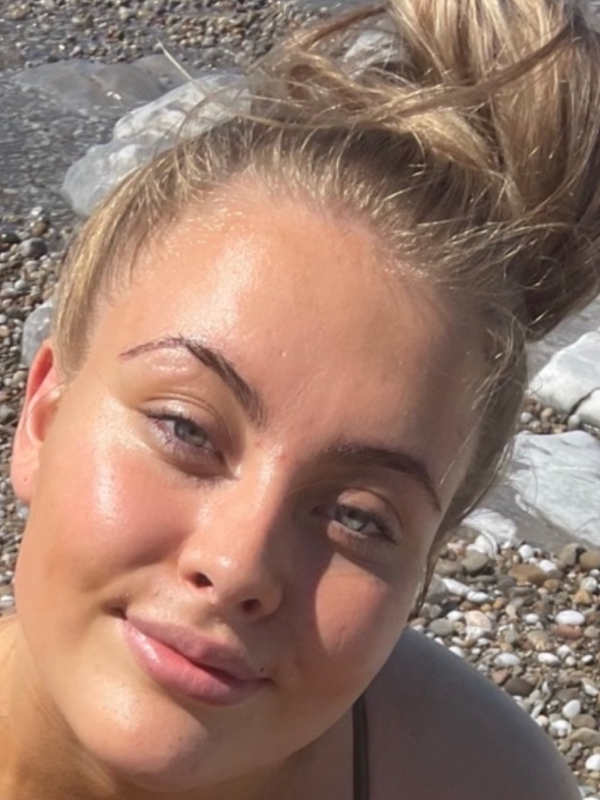 Judge David Wynn Morgan jailed Roberts for three years and nine months and banned him from driving for 10 years.
The judge heard victim personal statements from Danielle O'Halloran – Chloe's mother – and her stepmother Alex Hayman during the sentencing on Wednesday afternoon.
"During the course of the two eloquent victim personal statements, courageously read by Chloe Hayman's mother and her stepmother, anxiety was expressed that Chloe would become just another statistic," he told Roberts.
"Chloe Hayman is not a statistic. She was a real, living person who would be alive today had you not taken the selfish, criminally foolish and intoxicated decision to put her in your car and to drive it.
"Aside from the disbelief that the court feels at the folly of your behaviour, the court's primary occupation is deep sympathy for Chloe's family and all who knew her and whose lives were evidently enriched by her."
The judge said the sentence of three years and nine months was within sentencing guidelines but acknowledged it may seem "inadequate".
"It is inadequate for the simple reason that no sentence can have the effect of restoring Chloe Hayman to her loved ones," he added.
The court heard Roberts had arranged for a friend who was not on the night out to collect him at 4am and had left his car in Deri before heading to the club.
On the way home, Roberts asked his friend to stop at his car in order for him to get something from it.
After exiting the vehicle, Roberts got into the driver's side of his vehicle and Chloe got into the front passenger seat. The car then drove off.
The judge said: "This was to the consternation of your friends who immediately concluded that you were in no fit state to drive and who followed you at a careful distance.
"You managed to negotiate your way in the dark and drizzle as far as the outskirts of Fochriw but as you descended into the village you lost control of your vehicle."
The court heard the car, which would have failed an MOT due to the condition of its tyres, collided with railings on a cattle grid.
Roberts then began drinking bottles of alcohol, claiming this was to "take the edge off" but the judge said it was to "frustrate" police inquiries to ascertain how much he had consumed before the crash.
In victim personal statements read to the court, Chloe's mother and stepmother described the devastating impact of her death on them and her family.
Danielle O'Halloran said: "Chloe and I had a special bond. We were the life and soul of our little home. When she was taken, that part was taken too. I just feel utterly broken.
"I thought time was meant to heal but this isn't the case when you lose a child. If anything, it hurts more and more each day."
Mrs Hayman described Chloe as a "fiercely loyal" teenager who "lived and loved life".
She asked the defendant: "Why did you decide to get behind the wheel of that car when you knew what you had taken?
"While our daughter meant absolutely nothing to you, she was our world. You have torn this family apart.
"I can only hope that guilt and shame for what you have done lives with you for the rest of your life."
In mitigation, Jeffrey Jones said Roberts had no previous convictions and had experienced a "fractured and sad childhood".
Mr Jones said he had been asked to say "how deeply sorry" Roberts is to Chloe's family.
Roberts pleaded guilty to four counts of causing death by careless driving while under the influence, with each count reflecting the substances he had taken.