A silver-plated pencil purported to have belonged to Adolf Hitler has sold for a 10th of its pre-auction estimate at a Belfast auction house.
The pencil sold for £5,400 to an online bidder at Bloomfield Auctions in the Northern Ireland capital on Tuesday.
It had been expected to fetch between £50,000 – £80,000.
It is believed the pencil had been given to the Nazi dictator by his long-term partner Eva Braun as a gift for his 52nd birthday on April 20, 1941.
The pencil was originally purchased by a collector at an auction in 2002 and since then has remained in the collector's family.
A number of other items associated with the Nazi regime in 1930s-40s Germany also went under the hammer on Tuesday.
An original signed photograph of Hitler, expected to sell for between £10,000 and £15,000, sold for £6,200.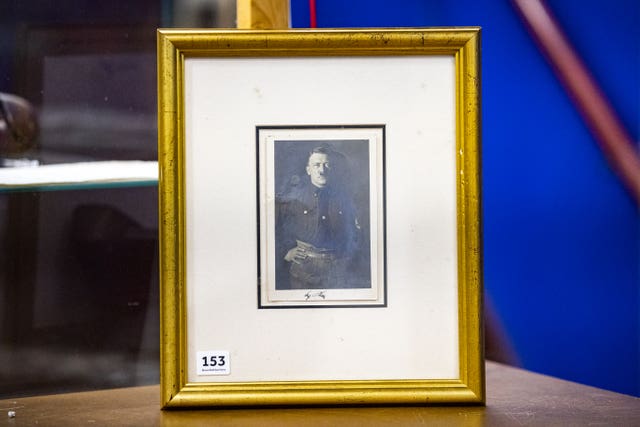 All items were bought by online bidders.
The wide-ranging militaria auction which went on for most of the day also included historic British Army medals, deactivated guns, a PSNI peaked cap believed to have been worn by former Chief Constable Ronnie Flanagan and a treaty with notes written by Irish unionist leader Edward Carson.
A rare Royal Pardon issued by Queen Victoria to Irish rebels convicted of high treason was among the last items set to be sold.
The pardon is believed to have been issued by the monarch in 1869, and includes Queen Victoria's personal signature and seal.
Royal Pardons allow monarchs to withdraw or provide alternatives to death sentences or exile to those convicted of crimes against the crown.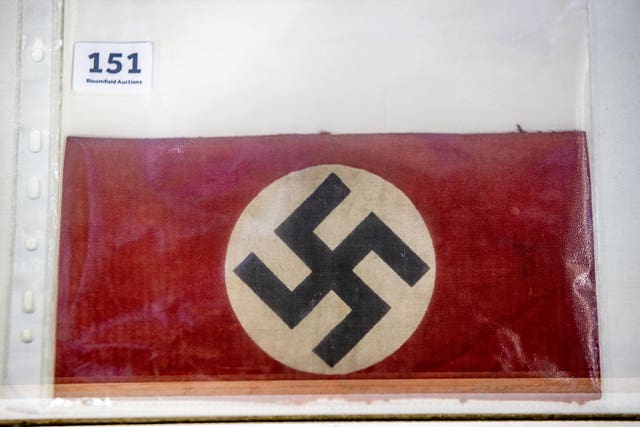 O'Brien was released in 1869 with Queen Victoria's pardon and went on to become the President of the Irish Republican Brotherhood and an MP for Cork City.
Bloomfield Auctions had been urged to halt the sale of the Nazi linked items for moral reasons by the chairman of the European Jewish Association, Rabbi Menachem Margolin.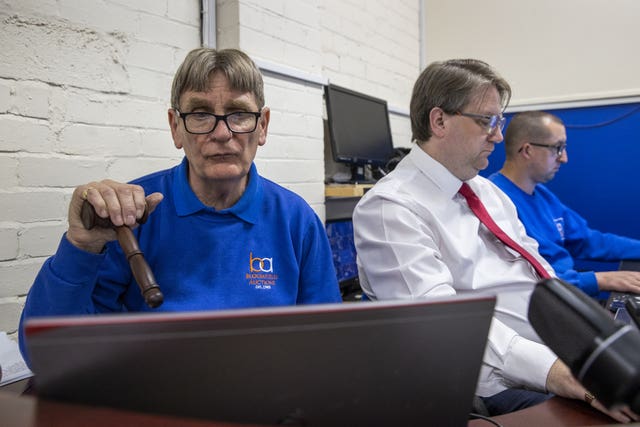 However the auction house stressed that the item is a part of history, adding those who buy such items are "legitimate collectors who have a passion for history".
They insisted they did not seek to cause hurt or distress to any one or any part of society, adding: "All items have a story and tell of a particular time in history."