The driver in the Croydon tram disaster has apologised to the families of the victims, saying: "I'm sorry that I became disorientated."
Alfred Dorris, 49, was allegedly going three times the speed he was supposed to be doing before his tram derailed on a sharp curve at Sandilands in south London, killing seven passengers and seriously injuring 19 more.
Dorris is on trial at the Old Bailey for failing to take "reasonable care" of the health and safety of himself and his 69 passengers on Tram 2551 on November 9 2016.
On Thursday, Dorris wept as he gave evidence for the first time in Court One of the Old Bailey, having been excused from attending the earlier inquests.
In a graphic account of his final journey, Dorris said he became confused and was convinced he was heading in the opposite direction and only realised his mistake when it was too late.
Addressing all those affected by the disaster, he said: "I woke up in the morning expecting to have a normal day.
"I did not leave with the intention of not driving with reasonable care for my passengers or myself.
"I'm a human being and sometimes as a human being things happen to you that you are not in control of.
"I'm sorry that I became disorientated.
"I'm sorry I was not able to do anything to stop myself from becoming disorientated.
"And I'm deeply sorry I was not able to do anything to reorientate myself and stop the tram from turning over.
"I'm deeply sorry."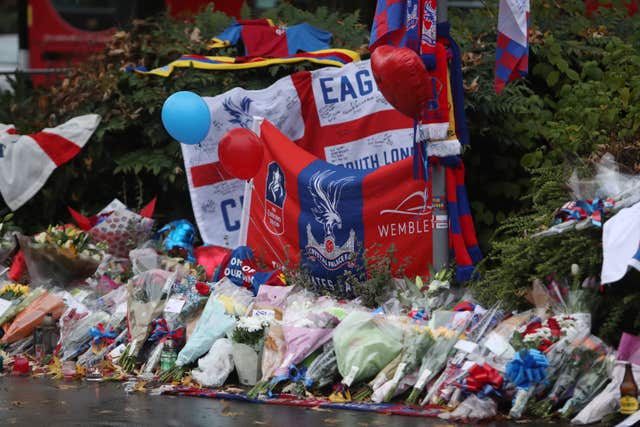 On his outward journey to New Addington, Dorris said he did not experience any problems and was not tired, fatigued, distracted or disoriented.
On the way back, it was only when he saw the Sandiland curve in the track that "all hell broke loose".
He said: "From what I can remember I was driving as normal, I did not have any warning or anything like that.
"I just felt confused, disorientated.
"In my head I felt I was convinced that at that stage I was going towards Lloyd Park."
Dorris said the first time he realised he was going the other way was when he saw the Sandilands curve.
"It was like I went into shock. I could not do anything.
"I wanted to reach for the brake but at that stage the tram was already going over and I was thrown out of the chair and I could not do anything.
"I can remember being thrown from the chair to the side of the cabin and my shoulder took the impact and I hit the side of my head on the side of the cabin.
"I can remember lying on the floor and then it goes black, I passed out because I cannot remember the tram sliding or becoming stationary.
"The next thing, I remember hearing voices and people kicking trying to open the cabin door.
"I can remember lots of people were using their mobile phones to shine lights. I can hear a few people saying 'driver, driver'.
"I was confused I did not know what was going on at that point.
"I knew I was in trouble. I did not know exactly what had happened.
"I picked myself up off the floor and just trying to understand what was going on.
"I remember a passenger trying to help me and said to me I need to call it in."
On learning that there were people under the tram, Dorris said he "collapsed".
The father-of-one became tearful as he described being arrested, having never been in trouble with police before.
He said: "I was told that I was being arrested for manslaughter because of multiple fatalities.
"I was broken. I could not believe what I was hearing."
On arrival at a police station, he said: "I broke down.
"One of the officers kind of put his hand on my shoulder, tapped me in a reassuring way that was quite nice, to be honest. I was taken to a police cell."
By then, he said the adrenalin was starting to wear off and he felt "sick" and suffered physical pain in his right side.
Later, he was released under investigation and took his family to stay in a hotel for four weeks due to the intense media interest in the disaster.
On his state of mind at the time, he said: "I was just all over the place, just broken, disbelief at what had happened.
"In some ways I held myself responsible for what happened. I could not explain how it happened."
Defence barrister Miles Bennett said: "You said one of the issues causing you upset just after the event and into 2017 was you could not piece together in your mind what had happened and how you got to this state.
"Even with the passage of time now are you able to tell the jury how it is you became disorientated?"
The defendant replied: "No."
Dorris told jurors that he was excused from attending the inquests having suffered post traumatic stress disorder.
Describing his lowest ebb, he said: "For me being in lockdown with my family suffering as I was I just got worse and worse, a ticking timebomb waiting to go off and the family was in the firing line.
"One day I just lost control and me and my wife at the time had an altercation and I became very aggressive towards her and that was the beginning of the end of my marriage and we separated.
"That was the last time I saw my family, the last time I saw my daughter."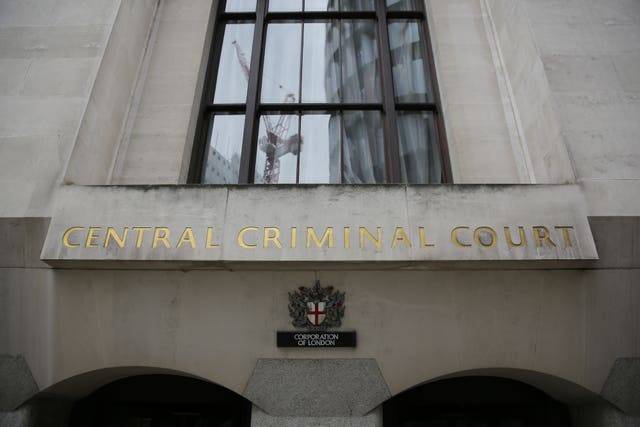 On his attitude to driving, he told jurors: "For me it was all about customer comfort.
"I want them to feel they had a comfortable ride, always smooth.
"That's my driving style."
Mr Bennett asked: "Did you have any problems with fatigue when you went onto permanent earlies working on the trams?"
Dorris replied: "No, never."
Asked what he would have done if he had felt tired before a shift, he said: "I could have just explained I was not feeling fit to work and they would sign me off."
Dorris, from Beckenham, south-east London, denies a single charge of failing to take reasonable care at work under the Health and Safety at Work Act 1974.