Rishi Sunak joked that he would not be "bothering" the US president during his stay in the president's guest house as Winston Churchill was said to have done.
The Prime Minister said it was a privilege to stay in Blair House, adding that "the spare room in the flat in Number 10 Downing Street doesn't quite compare".
Joe Biden referenced Winston Churchill's visit to the White House as he held talks with the Prime Minister in the White House.
Speaking in the Oval Office, Mr Biden told the Prime Minister "there's an awful lot of stories that are told" about the UK wartime leader's visits to the White House.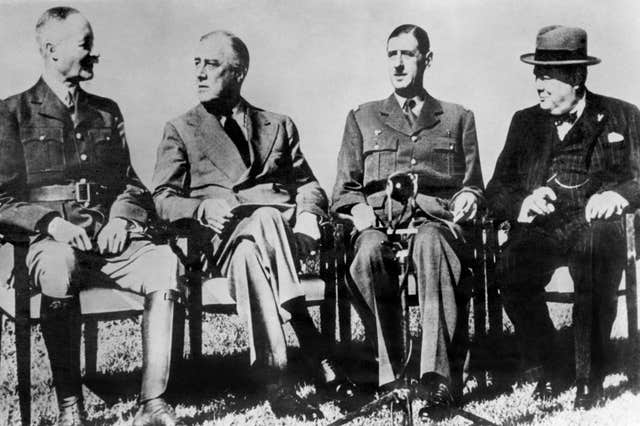 Referring to the story, Mr Sunak said: "Wandering around at three in the morning. Winston Churchill bothering Mrs Roosevelt."
"Don't worry, you won't see me there bothering you and the First Lady."