Rishi Sunak was guest of honour at a Major League Baseball game celebrating US-UK ties.
The Prime Minister watched Washington Nationals take on Arizona Diamondbacks during his trip to the US.
Mr Sunak mingled with players before the game and wore a Nationals jacket as he was cheered onto the pitch – although Nationals Park was far from full.
The ceremonial first pitch at the UK-US Friendship Day was thrown by British army veteran Stuart Taylor after Downing Street rejected the idea of Mr Sunak throwing the ball in front of thousands of spectators.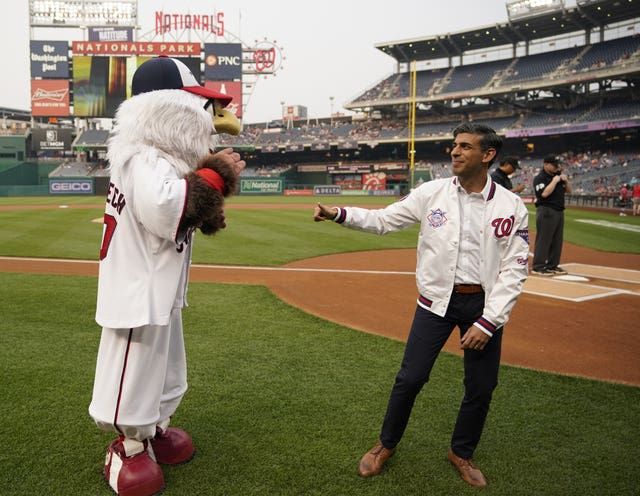 "That, I think we felt, was the most appropriate way of highlighting the breadth and depth of the UK-US relationship, particularly focusing on service personnel and veterans."
After the pitch, Mr Sunak asked Mr Taylor: "How was that, quite good right?"