A romance fraudster who conned three women out of more than £200,000 has been jailed for five years and four months.
Sajad Hussain, 45, of Haydon End, Swindon, Wiltshire, pleaded guilty to five counts of fraud relating to a seven-year period between 2013 and 2020.
Swindon Crown Court heard Hussain used a false name when communicating with the women, from the West Midlands, whom he met on online dating sites and spun a web of lies to in order to swindle money out of them.
Each woman believed she was in a genuine relationship with him – going on dates and planning a future with him – and paid the money he demanded having been assured it would be returned.
The court heard how one woman used her family's gold heirlooms to raise money for Hussain, while others borrowed money from parents to pay his demands.
Judge Jason Taylor KC, sentencing Hussain, told him: "In each case, you spun a web of lies to ingratiate yourself in these women's lives and earn their trust.
"Once securely embedded, you pulled whatever emotional lever you could to extract money from them.
"You used false names from the outset, you told two of your victims that you were or had been a police officer, a variety of sob stories designed to create sympathy and pile on emotional pressure.
"In a devious and callous manner, you systematically created a false persona with the sole purpose of building up their trust which you then cruelly abused.
"You knew they were looking for long-term relationships, including on occasion having children.
"The contrast between you and your victims couldn't be more stark. These women gradually fell in love with you.
"You on the other hand were cold hearted and mercenary, effectively tossing them aside when they were no longer of financial use to you or you had moved on to another victim.
"To you, they were human piggy banks."
The judge described the devastating effects of Hussain's crimes on his victims, who have been left with anxiety and depression, PTSD and in financial hardship.
He added: "While you have expressed regret and embarrassment, I'm not convinced in your case it equates to genuine remorse."
Prosecuting, Steven Molloy described how married Hussain used the names Sanjay Gill and Sanjay Patel to the women who he contacted through a secret Nokia phone.
Hussain also falsely claimed he was a police officer, that his father was a wealthy businessman and insisted to each woman that he wanted to settle down and have a family.
His first victim was defrauded of more than £15,000, the second of £102,422, the third of more than £37,000 and the fourth of almost £49,000 as well as items of highly sentimental family jewellery.
Two of the women reported Hussain to police and Action Fraud after their relationships, which spanned years, with him ended.
He was arrested in October 2020 at the home he shared with his wife, who he married in 2018. Police found betting slips in his car, as well as the Nokia phone hidden in a pair of gloves in a cardboard box.
Officers investigating Hussain discovered he had a substantial gambling habit, with £135,000 leaving Hussain's bank account in relation to online gambling between 2013 and 2020.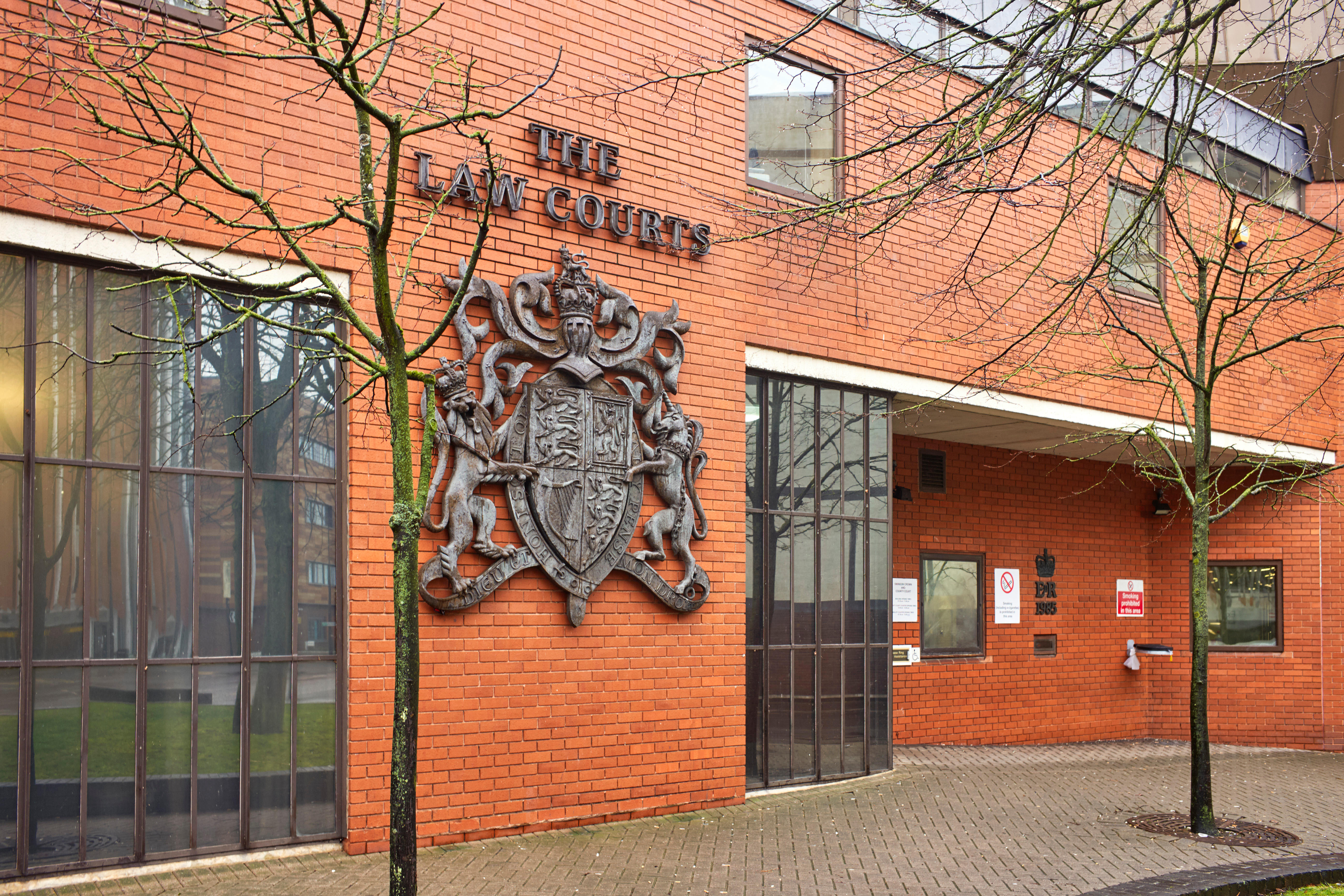 "He continued to manipulate me to serve his own gambling addiction."
She described how she felt "violated" by Hussain and said the impact of his crimes upon her and her family had been "astronomical".
A second woman, in a victim personal statement read by Mr Molloy, said she felt "stupid, ashamed and guilty" for falling for Hussain's lies.
She was forced to take out a high-interest loan to repay the money borrowed to her family, with the financial impact of Hussain's offending meaning she was unable to take a full maternity leave when she had a baby years later.
A third woman told how she lives with "a constant feeling of dread" and was unable to have children at the age she wanted to due to believing she had a future with Hussain at the critical time.
Representing Hussain, James Tucker said his client had "substantial personal mitigation" including mental health issues and health problems.
"This isn't offending to fund a lavish lifestyle, it was his debts, his own personal bills," Mr Tucker said.
A further hearing under the Proceeds of Crime Act will take place at Swindon Crown Court at a later date.