Olympic champion cyclist Sir Chris Hoy came out on top in a race against endurance swimmer Ross Edgley to raise awareness of ocean conservation.
Sir Chris cycled almost 30 kilometres around Loch Harport on Skye while Edgley swam 5.5 kilometres in the water.
Despite sustaining a puncture to his bike, Sir Chris still beat Edgley by just over 10 minutes.
The Olympian completed 28.6 kilometres in 54 minutes, at an average speed of 31.6 kilometres per hour, while Edgley navigated the wild waters in one hour, five minutes.
The race to the Talisker Distillery saw Edgley stung by a jellyfish while in the water.
It came as part of the Parley for the Oceans campaign, which aims to raise awareness of the beauty and fragility of the oceans and boost projects that can end their destruction, sponsored by Talisker – which has its distillery on the shores of Loch Harport.
The race took place on World Ocean Day on Thursday.
Sir Chris told the PA news agency: "It was just a wonderful experience, it's not really about who's winning, it's about raising awareness. It's just a pleasure to be a part of it, I really enjoyed it.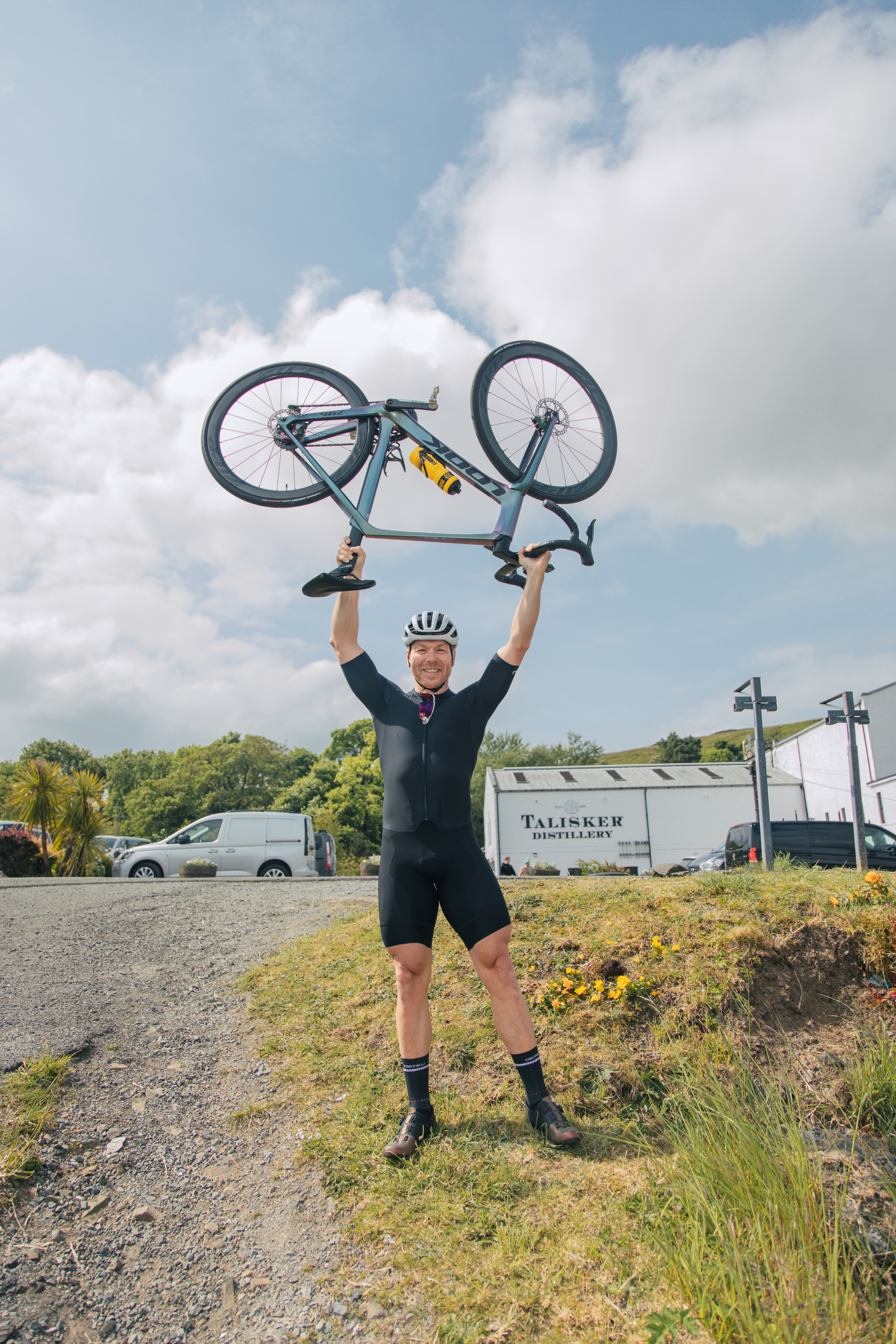 "I was really panicking and thought it's going to be really tight.
Sir Chris compared the final kilometre to a Top Gear challenge because he did not know where Edgley was.
"I was trying to look across Loch Harport, just coming down the hill with about a kilometre to go, trying to see where he was," he said.
"I couldn't see him and then you lose sight of the water and it's just smashing it to the finishing line.
"I was expecting to see him sitting there with a little dram of Talisker, but luckily he wasn't there so I came in, grabbed the flag, and I could see he was only a couple of hundred metres away."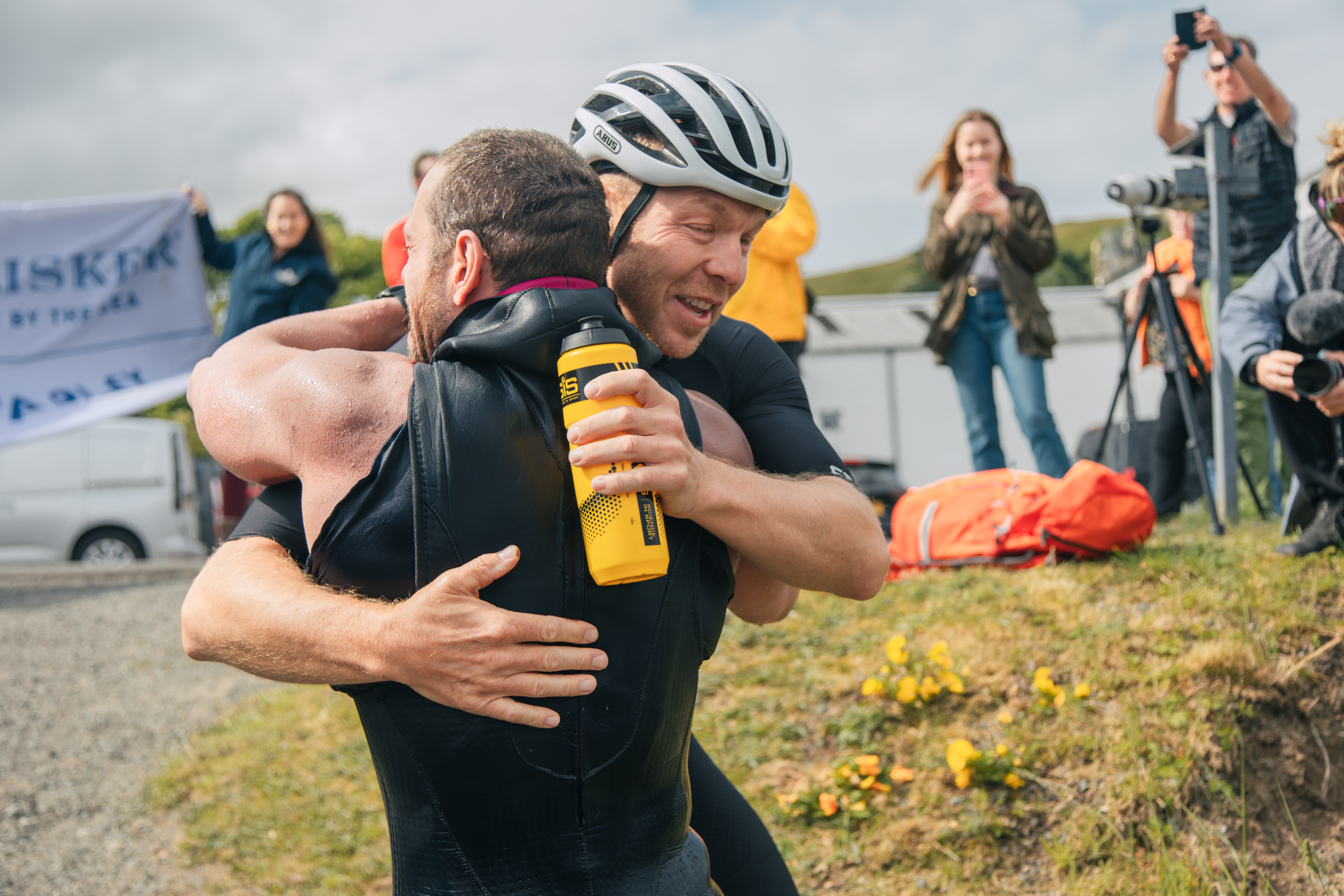 In 2019, he was the first swimmer to circumnavigate Great Britain.
He said of the Skye race: "It was perfect glassy conditions. I was kind of hoping for a bit of a headwind but no such luck. I loved it."
Both Sir Chris and Edgley decided to work in partnership "a while ago".
Edgley added: "Every World Ocean Day, me and Talisker, we'll always do something.
"I had this idea because of the way Loch Harport is situated and the geography of it, I just thought: 'wouldn't it be really cool to do a swim where somebody has to cycle the wrong way round?
"I thought (Sir) Chris would be immense because he's retired and it would be great."
Edgley joked that he was trying to get Sir Chris to consume more calories in order to slow him down and, crucially, that it was not him who caused the puncture.
One of Britain's most successful Olympians, Sir Chris retired in 2013 and said the race gave him something competitive to focus on again.
"It's just so nice to have a reason or excuse to get back into a kind of semi-competitive state," he said.
"I still ride my bike. I still enjoy cycling. I've never given it up.
"But there's a difference between riding my bike just for fun, and actually having a purpose to train for. So to have this on the horizon, it's just been brilliant."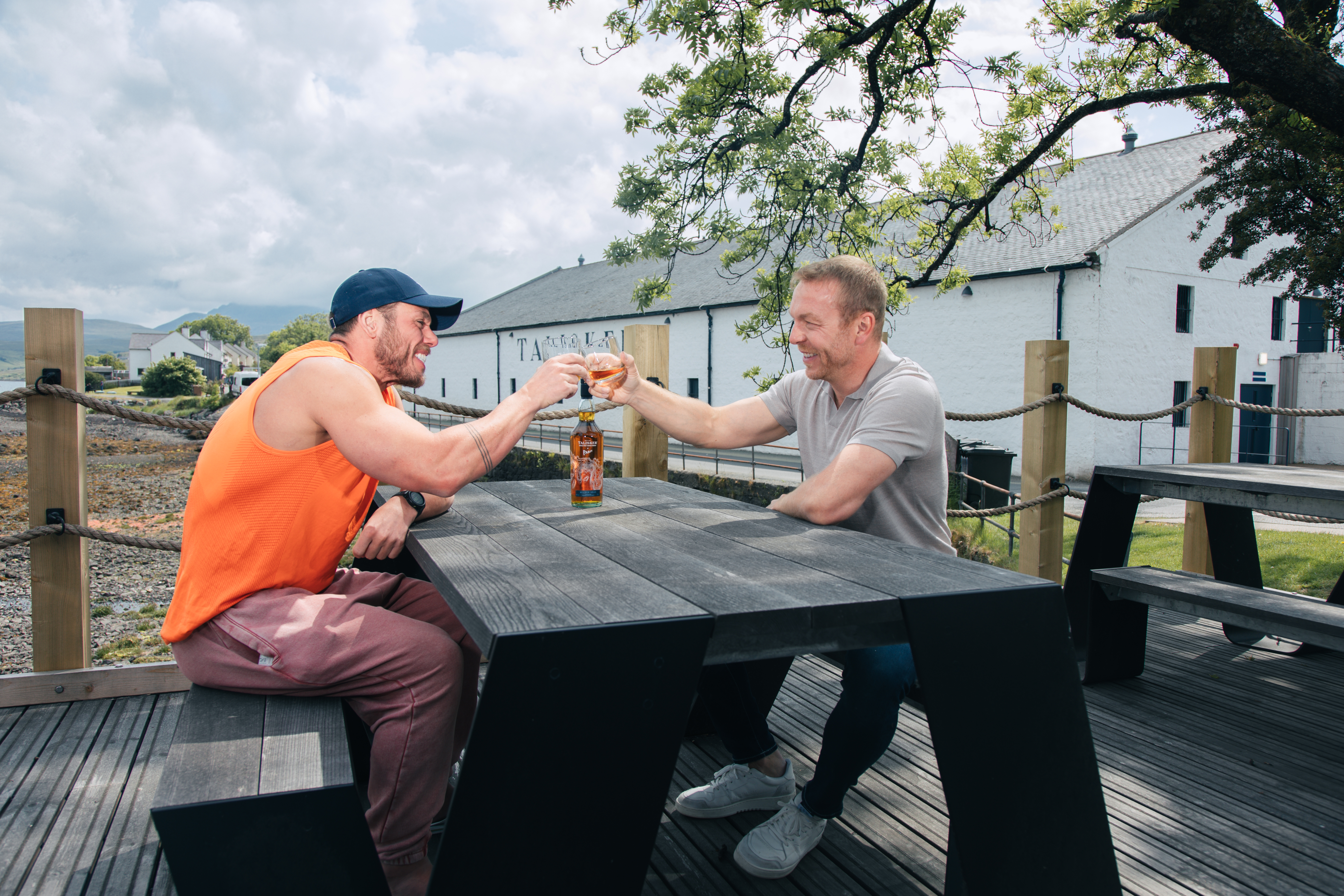 Both Edgley and Sir Chris competed in the race to raise awareness of the disappearing kelp forests under Scotland's seas.
Sir Chris said: "It's not just a folly, it's not just a bit of fun, there's a serious message behind it and it's to be able to raise awareness for World Ocean Day and for the great ocean conservation work Parley are doing."
It is unlikely to have been the last time Edgley and Sir Chris race each other, with the pair in discussions to do more in the future.
"I want a rematch," Edgley joked.