A knifeman who stabbed a group of children in the French Alps – including a British girl – had been denied asylum in France just days before the attack, according to a minister.
The man, who French police said is a 31-year-old Syrian, attacked four children and two adults at a lakeside park in Annecy on Thursday.
French Interior Minister Gerald Darmanin said the suspect had tried to claim asylum in France, but it was refused on Sunday because he had previously been granted asylum in Sweden 10 years ago.
Authorities said the children were taken to hospital in critical condition, but Annecy Mayor François Astorg told French media on Thursday evening they were "stable" and "out of the operating room" – with the Telegraph reporting the British girl is now in hospital in Grenoble, a city around an hour-and-a-half away by car.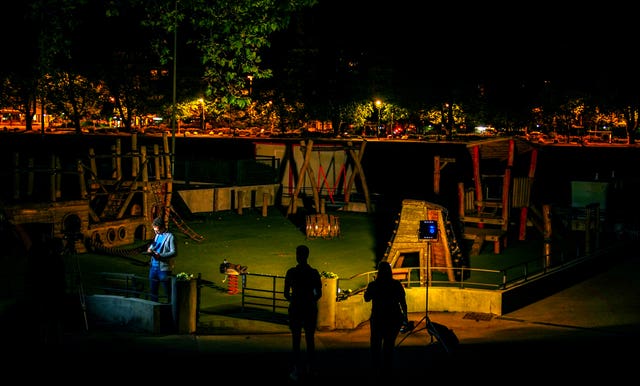 The Swedish Migration Agency has confirmed the suspect was granted permanent residency in 2013 and, although the agency did not identify him, said he subsequently sought Swedish citizenship in 2017 and 2018, both denied, and applied again in August last year.
Mr Darmanin said the suspect entered France legally, adding: "For some reasons we don't really understand, he applied for asylum in Switzerland, in Italy and in France, which he didn't need to do as he already had asylum in Sweden for the past 10 years."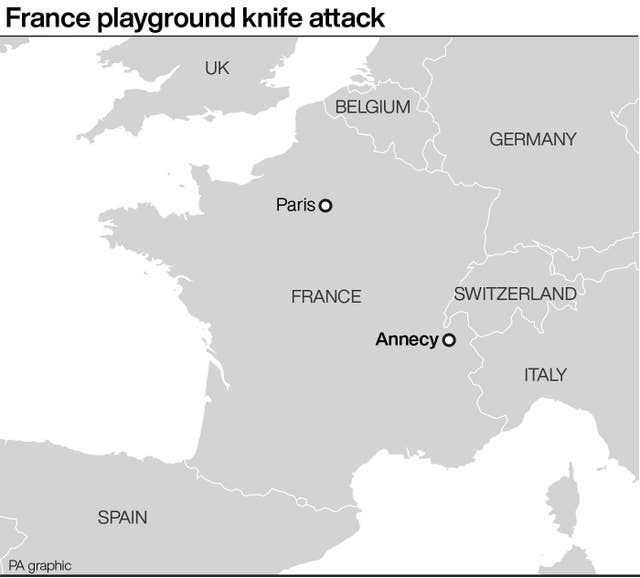 The Telegraph reported the gunshot victim is a 78-year-old man who is now in a life-threatening condition in hospital after also being stabbed six times.
Witnesses said the knifeman shouted "in the name of Jesus Christ" as he launched the attack, including stabbing a child in a pushchair repeatedly as bystanders screamed for help.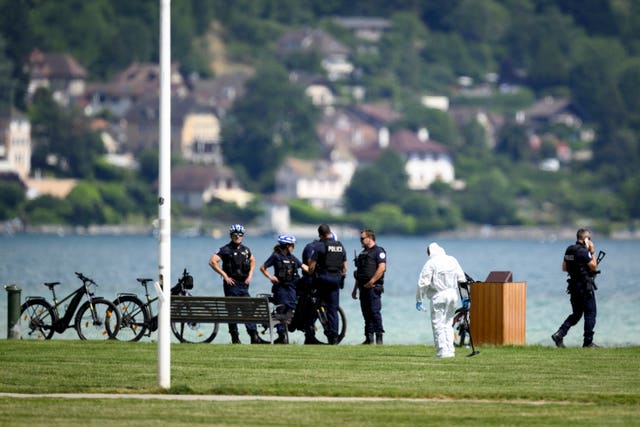 Footage of the attack shared on the internet showed a man in dark glasses and with a blue scarf covering his head brandishing a blade as people screamed for help.
In another video, the man appeared to shout "in the name of Jesus Christ" while waving the knife in the air, with people nearby heard screaming for police.
He then slashed at a man carrying a rucksack who attempted to approach him. The video then showed a woman frantically pushing a stroller inside the play area of the park as the attacker approached her while she screamed for help.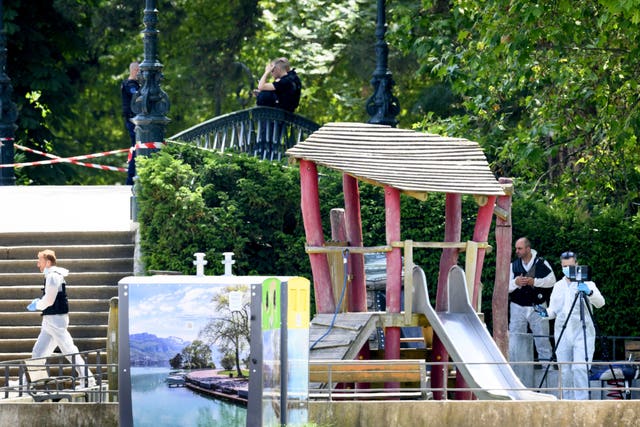 French Prime Minister Elisabeth Borne said the suspect has no criminal or psychiatric record and appeared to have acted alone.
"We are talking here about infants, very young infants who have been very seriously injured," she told the press conference, according to a translation.
"We are absolutely shaken by all this and we are standing firm by the people of Annecy."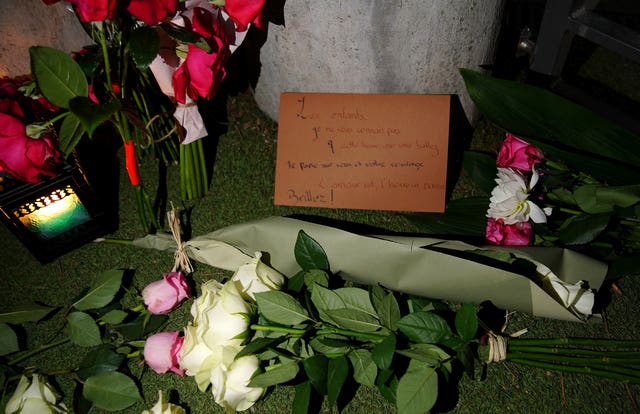 He added: "All our thoughts are with those who were affected in this unfathomable attack, including a British child, and their families.
"I have been in touch with (French) President (Emmanuel) Macron. We stand ready to offer any assistance that we can."