Rishi Sunak is facing a by-election after Nadine Dorries announced she is standing down as an MP "with immediate effect".
The move comes after months-long speculation that the former culture secretary was to be handed a peerage in Boris Johnson's resignation honours list, although recent reporting suggested the Government cut her from the list at the 11th hour to swerve an early election battle in her seat.
The former prime minister's long-awaited list, which is said to include around 50 names, is expected to be released imminently.
Ms Dorries tweeted on Friday afternoon: "I have today informed the chief whip that I am standing down as the MP for Mid Bedfordshire, with immediate effect.
"It has been an honour to serve as the MP for such a wonderful constituency but it is now time for another to take the reins."
The former Cabinet minister and staunch Johnson loyalist, who had previously detailed her plan to quit as the MP for Mid Bedfordshire at the next election, has a majority of more than 24,600 over the main Opposition party.
Hours before her dramatic announcement, Ms Dorries told TalkTV that "the last thing I would want to do would be to cause a by-election" in her seat.
Speaking to the broadcaster, where she hosts a talk show, on Friday morning, Ms Dorries said she had not heard anything but did not expect to be entering the Lords "any time soon".
"I know nothing," she said.
"There is a process and the last thing I would want to do would be to cause a by-election in my constituency.
"I don't believe I will be going into the House of Lords any time soon."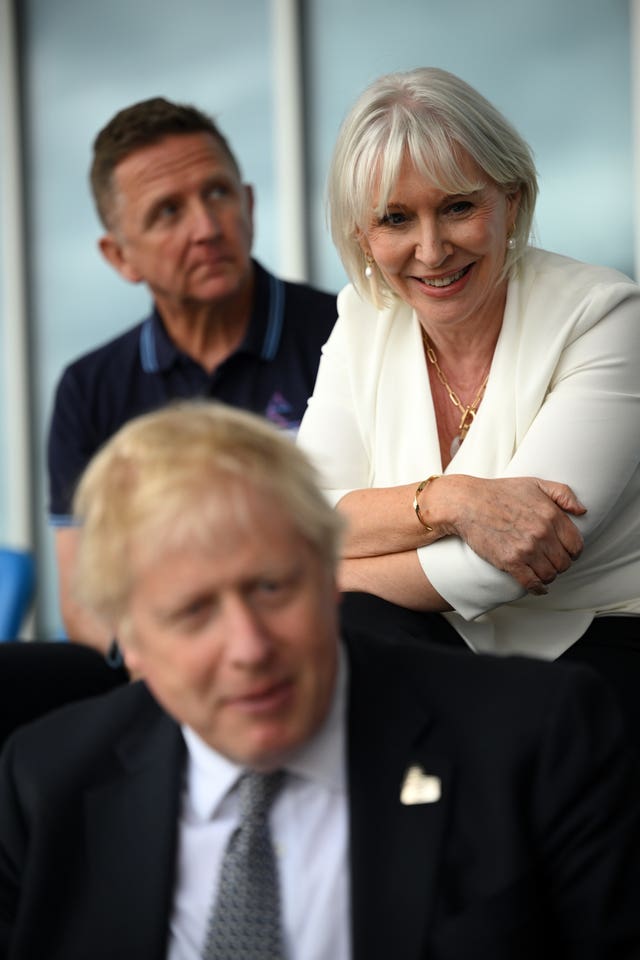 The Times earlier reported Ms Dorries, as well as Sir Alok Sharma – president of the Cop26 climate summit in Glasgow, were struck from Mr Johnson's trimmed-down honours list to avoid potentially damaging by-elections as they would have stood down to take the peerages.
The prospects of such an electoral test would be more challenging for the Prime Minister in Sir Alok's marginal Reading West constituency, where he has a 4,000-vote majority over Labour.
Ms Dorries, who has been an MP since 2005, has been a vocal critic of Mr Sunak's Government since he entered No 10 and is set to release a book on the downfall of former prime minister Mr Johnson.
Her promotion to culture secretary under Mr Johnson's leadership saw her lead the now-ditched plan to privatise Channel 4.
She was no stranger to controversy during her time in Parliament, losing the Conservative whip in 2013 as a result of her appearance on ITV's I'm A Celebrity… Get Me Out Of Here!