Rishi Sunak said there was "no route to electoral success" for the Conservatives without the North, as he travelled from Washington DC to Doncaster to address Tory members.
The Prime Minister, introduced as arriving on the "red eye to the red wall", emphasised his Government's commitment to the north of England during a speech at the Northern Research Group conference.
Mr Sunak, whose seat is in Yorkshire, said that his Government was "absolutely committed" to the North.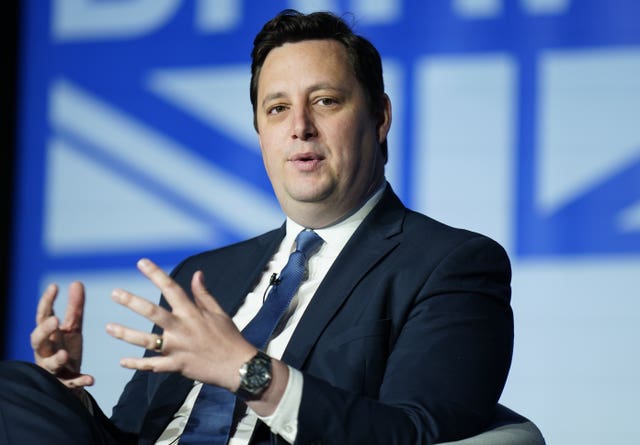 His attendance at the conference came after he flew home from Washington, following a trip to the US capital for talks with President Joe Biden.
Leading Conservatives, including former party chair Sir Jake Berry, Education Secretary Gillian Keegan and former chancellor George Osborne, were among those at Friday's event.
The one-day conference saw members discuss a range of issues including devolution, healthcare and energy.
It comes amid concerns that Mr Sunak's party will struggle to retain some of the so-called red wall seats at the next general election.
But Mr Sunak said that his party believed in a "fair deal for the North", as he hailed the creation of a Darlington Treasury campus and boosts to local rail networks.
"We've averted the predicted recession, but my ambition goes further than that," he said.
"We need to grow the economy and I want the North to be at the heart of our economic growth.
"We will use our post-Brexit freedoms to create the most pro-innovation and pro-enterprise regulatory system on Earth.
"That will help us as we step up our efforts to attract businesses from around the world."
Other leading Tories came to the conference to stress the value of the North to the British economy, as well as urging ministers to go further on devolution.
High-profile Tees Valley Mayor Ben Houchen, among the speakers at the event, said further fiscal powers for devolved cities and regions might be the "ultimate goal".
Levelling Up minister Dehenna Davison, Bishop Auckland MP, said that it was "right" to progress on devolution and claimed she would like the Government to "go further and be bolder".
"I would certainly like new towns, garden cities – I would like to see us be bold and brave," she said.
"I don't see why we can't be building new town and garden cities that we would see as big commuter hubs."
Mr Houchen stressed that despite difficult polling, all was not lost for the Conservatives at the next election.
It was, he told the conference earlier, "human nature that people want to vote for us again".
"It is human nature to want to be right," he said, adding that there was still time for the party to win back voters.
Mr Osborne, who was chancellor between 2010 and 2016, warned his party not to simply "blame 'the blob' and the civil servants and the establishment".
"We've been in office since 2010, we're in charge of our country's destiny, and we should stop blaming others if we don't get things right."
A key backer of the "northern powerhouse" slogan – a precursor to levelling up – Mr Osborne suggested that Whitehall is always concerned that central government might have to step in to bail out devolved authorities if things go wrong.
"But if you take that attitude, you won't also let parts of the country take responsibility for their own future," Mr Osborne said.
"And I think the Conservatives can afford to approach this by being much more ambitious on devolution. We should now be looking, as we fire up Northern Powerhouse 2.0, to give more power to local elected bodies, including metro mayors."