Rishi Sunak has praised Joe Biden's "experience" on China and foreign policy as "particularly valuable" after the signing of a new UK-US partnership.
The Prime Minister reportedly noted the age difference between himself and the US President, describing his counterpart's time in politics as "incredibly helpful" to "someone who is newer to this".
At 43, Mr Sunak is the youngest leader in the G7 group of industrial democracies, while Mr Biden is the oldest at 80.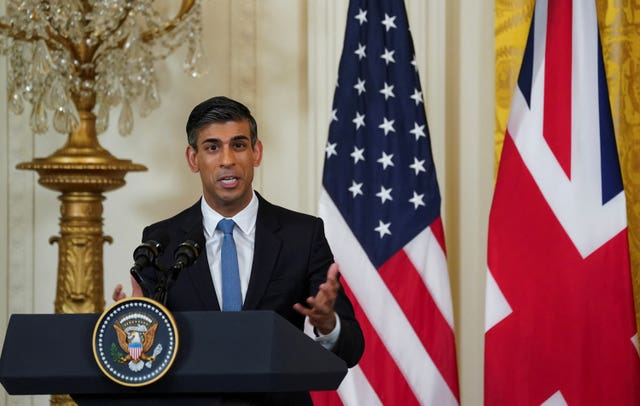 It follows the announcement of the Atlantic Declaration, a partnership aiming to bolster UK-US economic security in response to Beijing's growing influence, during Mr Sunak's first trip to the White House as Prime Minister.
The agreement comes after hopes of a full-blown free trade deal were abandoned, with UK officials insisting the new, targeted approach is better suited to challenges posed by China and Russia's invasion of Ukraine.
The bilateral declaration is the latest sign that the globalisation of recent decades is being replaced by an era of trading alliances of like-minded nations.
Meeting Mr Sunak in the Oval Office, Mr Biden – who inadvertently referred to the Prime Minister as "Mr President" – said the special relationship was in "real good shape".
In his CNN interview, the Prime Minister also said he had observed in the US "strong support" for helping Ukraine in defending itself against Moscow's attack, having spoken to leaders of both parties in Congress.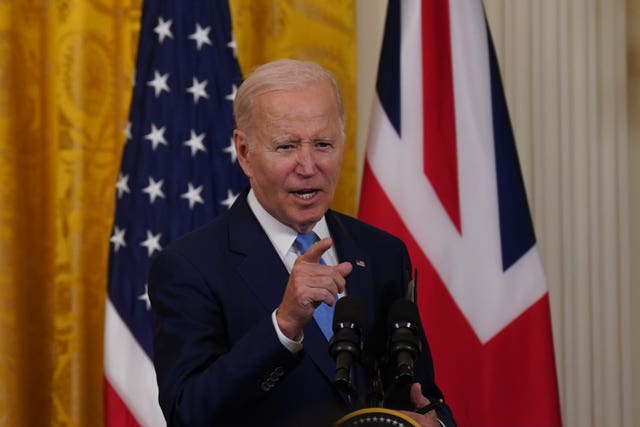 Mr Biden has condemned President Vladimir Putin's invasion and pledged support for Ukraine for "as long as it takes".
Meanwhile former president Donald Trump, who is still the Republican frontrunner ahead of next year's US election, had refused to say who he thinks should win the war.