Labour's candidate in the Uxbridge and South Ruislip by-election is "not taking anything for granted", as the party launched its campaign to win Boris Johnson's old seat.
The party's campaign co-ordinator, Shabana Mahmood, and shadow work and pensions secretary Jonathan Ashworth, were in the area on Saturday to begin campaigning less than 24 hours after the former prime minister quit as the constituency MP.
The party needs to overturn a majority of just over 7,000 to win the formerly safe Conservative seat that is becoming increasingly marginal.
Some passing drivers tooted their horns in support while at least one could be heard shouting "Vote Conservative".
Ms Mahmood had launched the party's campaign in the former Mid-Bedfordshire seat of ex-culture secretary Nadine Dorries earlier in the day, and joked she will be adding Selby to her "by-election tour" following the resignation of close Johnson ally Nigel Adams.
Danny Beales, who is trying to wrestle the Uxbridge and South Ruislip seat from the Conservatives, told activists he will be a "full time local MP living here all year round" if he wins.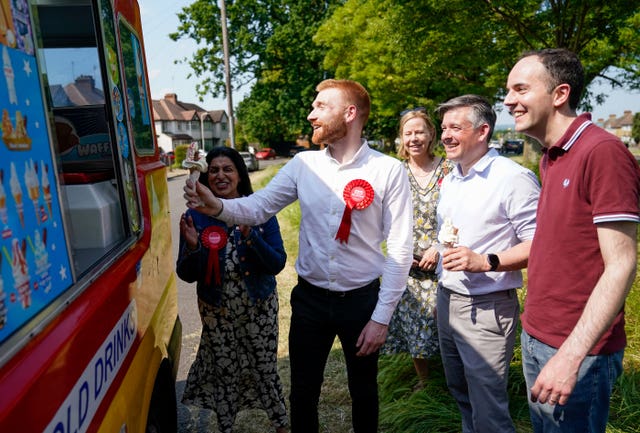 He went on: "I think people are telling us that they're pretty fed up, whether they voted Labour or Conservative last time, they feel the country is not working.
"I definitely think we're in with a shot, we just need to get out there, speak to as many people as we can and make the case that I would be a great full-time MP and we need change, a new government too.
"I think mostly the sense for the last 10 years was, we haven't had a local MP, there hasn't been an advice surgery where you can go and see your MP.
"You may write, you may get a response, you might not."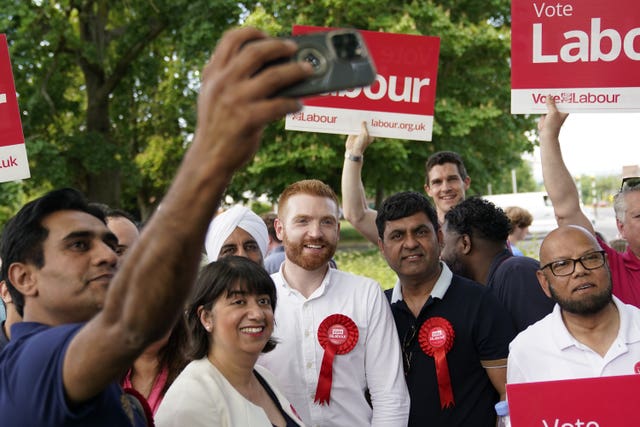 Speaking to Sky News, she added: "People here care about the cost of living, the Tories care about themselves."
When asked whether winning the Mid-Bedfordshire and Selby and Ainsty by-elections would be a "tall order", she said the party is "fighting for every vote".
She also said she would be a "billionaire" if she had £1 for every time a journalist had asked her whether Labour leader Sir Keir Starmer and Lib Dem leader Sir Ed Davey have had discussions about an unofficial pact.
She went on: "We need MPs who are going to be the voice of their areas in Parliament, not treating their MP title as a plaything to do damage to their Tory prime minister.
"It is clear that these resignations and these by-elections are designed to do maximum damage to this Tory prime minister.
"What we care about is the voters of Uxbridge, he has shown disdain for the voters of Uxbridge."
Mr Ashworth told PA Labour is not "remotely complacent" about winning the by-election or a general election.
But he said he can "just sense" that people have had enough of the Conservatives.
He added: "We are going to be campaigning hard for every single vote here.
"This campaign here is about 13 years of economic failure by the Conservatives, 13 years of driving our NHS into the ground, 13 years of failing to give young people good jobs and opportunities to get on to the housing ladder, and it's about the complete mess the Tories made of the economy last year, putting a bomb under the economy.
"Labour is not remotely complacent, not remotely complacent, because we are working hard to win the trust of the people, but I do just sense that people have had enough of the Conservatives.
"People are fed up of nothing working in this country.
"In many ways this is a last-gasp government. Rishi Sunak is asking the British people to pay the price of 13 years of their economic failure."