The King enjoyed a cheeky tipple in French wine country after he and the Queen took a ride on a tram.
Charles was persuaded to have a nip of whisky – made from his own barley – in Bordeaux's main square, where he also tried some red wine.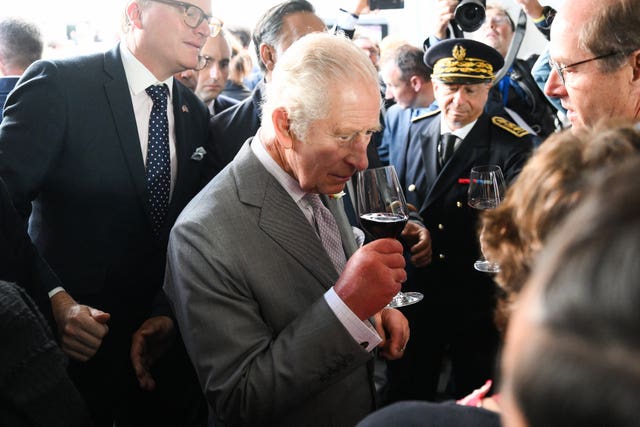 They boarded a tram to a festival – part of the UK Government's GREAT campaign to promote British trade.
On his tour of the stands the King visited a stall run by the Gilbert rugby company, where he successfully threw a ball through a hole as part of a challenge.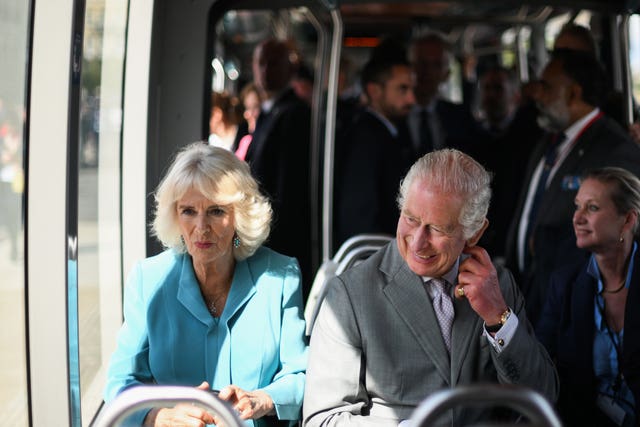 Mr Roberts-Baby said: "He loved it."
The King also spotted another whisky bottle, remarking: "I know Old Pulteney – that's very good."
A few minutes later he also tried a glass of St Ferdinand Source Lussac-Saint Emilion.
Charles left with some cheese which was wrapped up for him.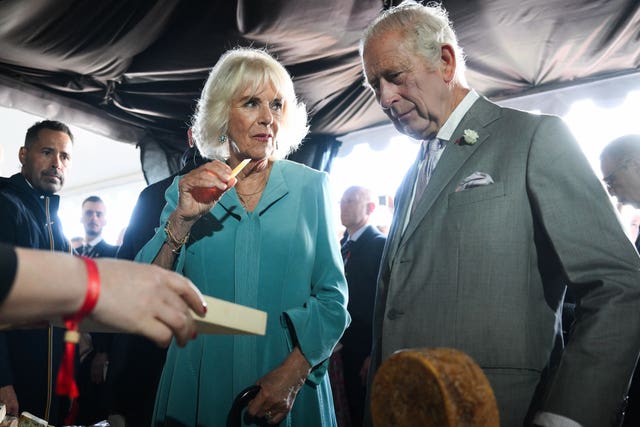 It came after the couple attended a drinks reception on board a Royal Navy frigate where they watched a flypast.
Charles spoke confidently in French as he mingled with guests while clutching a glass of Pimms.
Local butcher Georges Britouille, 57, said: "This, for us, is historic, to have the King visit where we live is something to be remembered."
Bordeaux, famous for its wine, is home to about 39,000 Britons and is twinned with Bristol.
Camilla wore a turquoise Anna Valentine coat dress, earrings and the late Queen Elizabeth II's diamond brooch.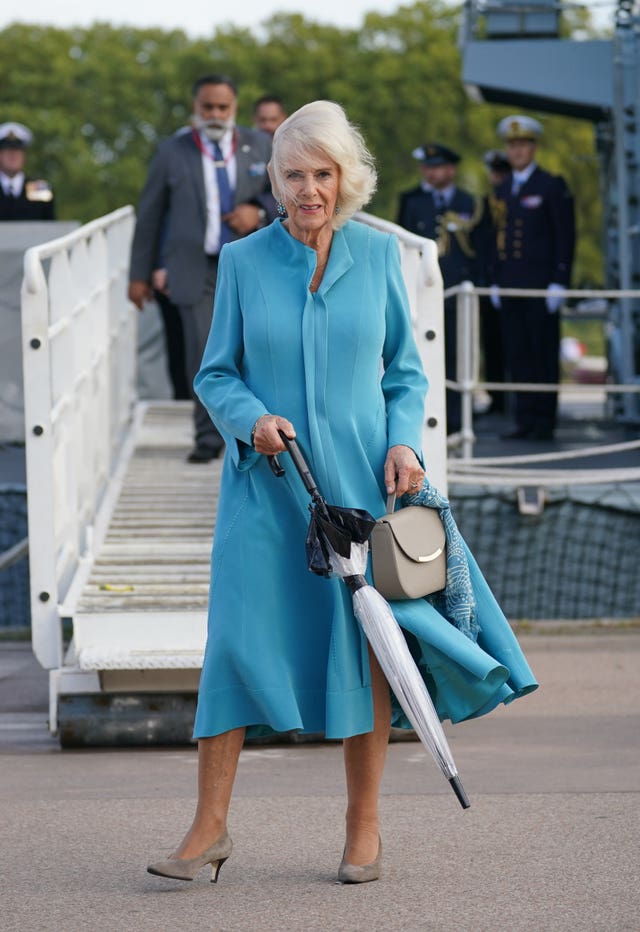 They also spent time with Emmanuel and Brigitte Macron, including a game of table tennis between Camilla and the French president's wife, and a star-studded state banquet.