The Home Secretary has predicted that there will be a "disintegration in our society" if action is not taken to curb the number of migrants arriving in Britain via small boats.
Suella Braverman, speaking to GB News, repeated an argument made in her speech on migration in the United States this week that the threshold for claiming asylum needs to be raised.
The senior Conservative's comments indicate she does not plan to back down on her calls for the international reform of refugee rules — such as the United Nations' Refugee Convention — despite facing backlash, including from her own party.
In a speech to a centre-right think tank in Washington DC, Mrs Braverman warned that the West faced an "existential" threat if countries were not able to control their borders from unauthorised arrivals.
At least three ministers are among those who have complained, according to The Times, with the newspaper saying Chief Whip Simon Hart is expected to speak with the Home Secretary to convey the upset in the Tory ranks before their party conference starts in Manchester on Sunday.
In an interview with the deputy Tory chairman for his programme Lee Anderson's Real World, Mrs Braverman said migration was an international crisis that requires a "global solution".
She said: "Whether it is New York City, whether it is the border with Texas, whether it is Italy, whether it is the Channel, we need to look again at whether these international rules are fit for purpose.
"And what I said in my speech is that there is a lot at stake. There is democratic legitimacy which is at stake.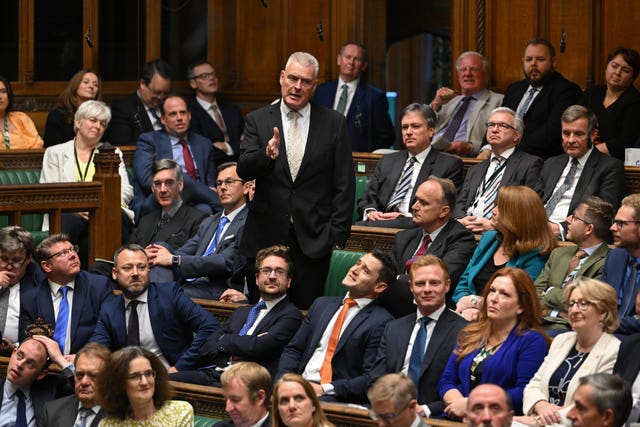 "And we need to change — we need to change some of the definitions relating to refugee persecution. It needs to be a high bar if someone is coming to our country fleeing persecution, not a low bar."
She said it was "reasonable" to question whether accords such as the Refugee Convention, which 149 states have signed up to, are still fit for purpose.
"I don't think they are," she added.
The UN's refugee agency, hitting back at Mrs Braverman's Stateside speech, has denied there is any need for reform or a relaxation of the definition of a refugee.
Mrs Braverman is battling to help deliver the Prime Minister's pledge of stopping the boats from crossing the Channel – one of five commitments that Rishi Sunak hopes to deliver ahead of a likely election next year.
More than 24,000 migrants have arrived into the UK via small boats since January, although that figure is down at least a quarter on the same period last year.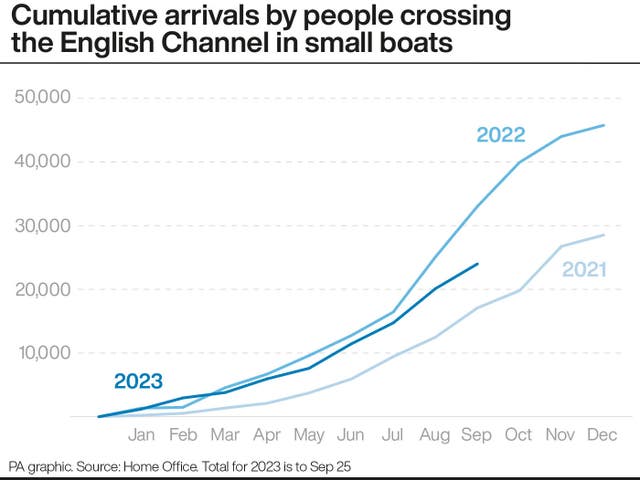 She also repeated her claim that asylum seekers were "gaming the system", including lying about their ages when applying to be allowed to stay in the UK.
"We know that in about 50% of cases, when we challenge the age, the Government is right and the claimants are wrong, and they are actually adults pretending to be children," she said on Friday.
"They may lie about their religion, they may lie about being married to someone or having a family member here.
"So there is a lot of gaming of our system, and we need to inject more rigour and robustness into our framework. And actually deterrents — and that is why our partnership with Rwanda is absolutely central to solving this problem."