Two people have been taken to hospital after a collision between two trains in northern Scotland.
The crash happened at Aviemore Railway Station, in the Cairngorms, at 7.10pm.
Scottish Fire and Rescue Service (SFRS) sent eight appliances to the scene.
Paramedics took two casualties to hospital by ambulance and three other people were treated at the scene.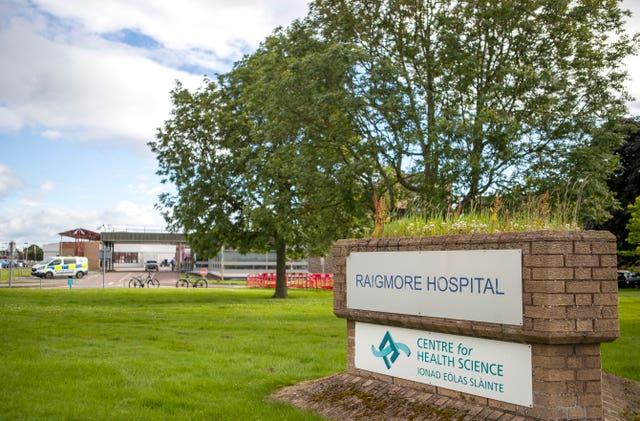 "We sent eight appliances to the scene, where firefighters worked to support partners.
"Three appliances remain at the scene.
"Two casualties have been transported to Raigmore Hospital.
"Three casualties were treated at the scene but did not require to be taken to hospital."
A Police Scotland spokesperson said: "Around 7pm on Friday 29 September 2023, we received a report of two trains colliding at Aviemore Railway Station.
"Emergency services are in attendance, and two people have been taken to Raigmore Hospital.
"A number of other passengers are being treated at the scene and enquiries are ongoing."
Flying Scotsman was scheduled to be running trips this weekend, with the line expected to be especially busy.
A spokesman for Network Rail said: "It's on a heritage railway line, it's not our infrastructure.
"The main line is shut while emergency services respond.
"We are saying to passengers to check before travelling."
Ariane Burgess, Scottish Greens MSP for Highlands and Islands (Region), said: "We are still waiting on further information about what exactly has happened to cause this, but I understand people were injured and my thoughts are with them.
"We are indebted to the emergency services and rail and train crews who have been working to help and treat the casualties and others at the scene, and hospitals teams dealing with them. They have our heartfelt thanks.
"I am seeking further information on what has occurred and will be following details closely."
Scottish Greens transport spokesperson Mark Ruskell MSP said: "It is too early to know what has caused this incident, but clearly a full investigation will have to take place.
"We are thinking of all those involved at this challenging time and thanks all those who have taken part in the emergency response."
Flying Scotsman was confirmed to have been involved in the "slow speed" crash.
A man and a woman were taken to hospital with injuries which were not believed to be serious.
It was described as a "precaution", and a number of other passengers were assessed by the ambulance service at the scene and did not require hospital treatment, police said.
A spokesman for the National Railway Museum said: "We can confirm that steam locomotive Flying Scotsman has been involved in a shunting incident at Aviemore Station.
"We will provide further information once more details are known."
Strathspey Railway has been contacted for comment.