US President Donald Trump and his son Donald Jr have hit out at former strategist and Breitbart executive chair Steve Bannon for comments he made in a soon-to-be released book.
According to The Guardian, which received an advance copy of Fire And Fury: Inside The Trump White House, Bannon described a Trump Tower meeting between Donald Trump Jr, Trump campaign aides and a Russian lawyer as "treasonous" and "unpatriotic".
The president chose a 266-word statement released to the press to hit back at Bannon, who was ousted from the White House in August last year by John Kelly.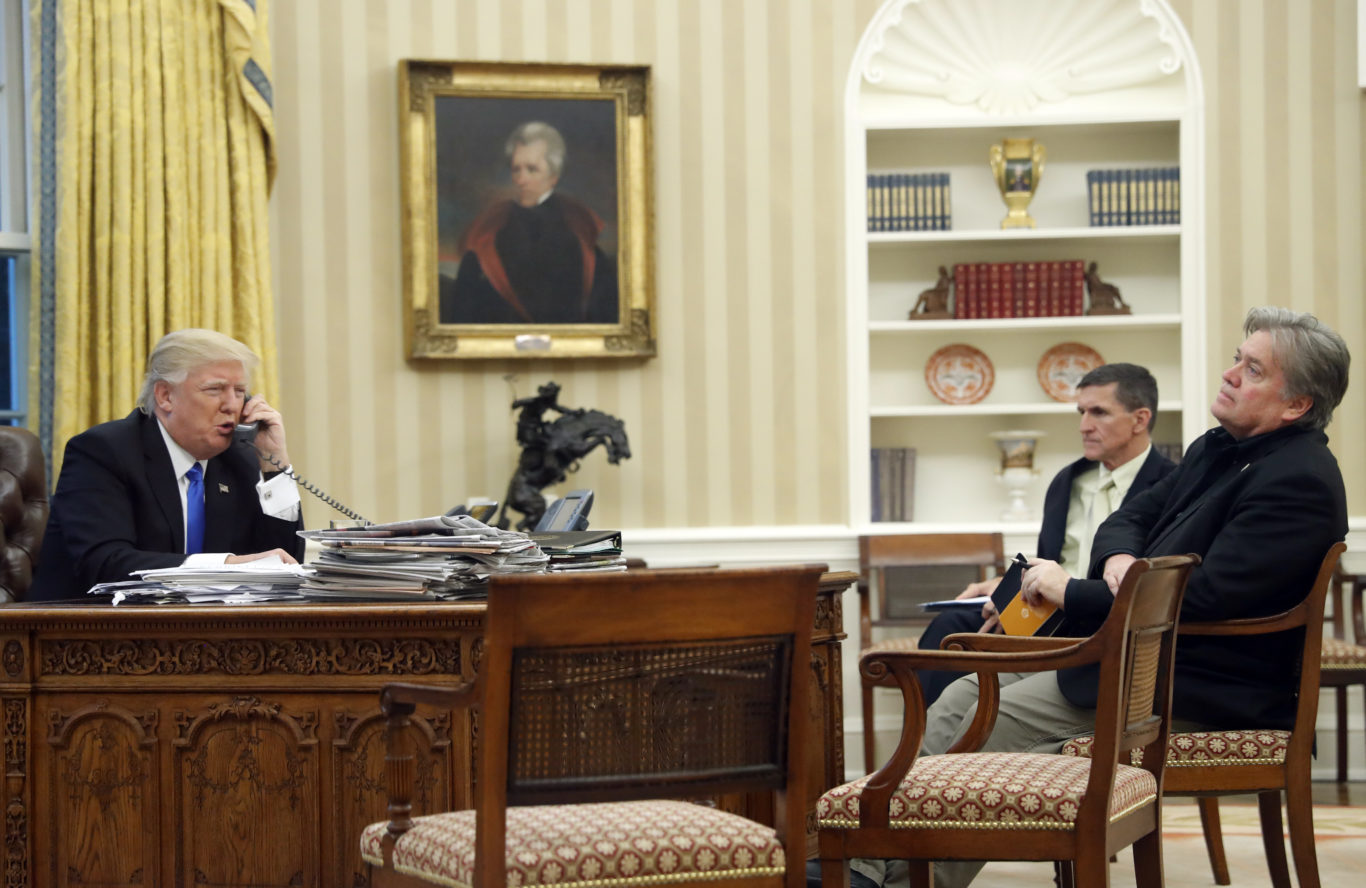 Trump added: "Steve doesn't represent my base – he's only in it for himself."
The statement comes in response to a new book by writer Michael Wolff that offers a series of explosive revelations about the Trump administration.
Trump's eldest son, Donald Jr, also piled in on Twitter, posting a series of fiery tweets aimed at Bannon.
He then retweeted a message saying his father had "destroyed" Bannon.
This was swiftly followed by more digs at Bannon.
When Trump's spokeswoman, Sarah Sanders, was asked about Trump's apparently 'furious' reaction to Bannon's comments, she told the press: "I think 'furious', 'disgusted' would probably certainly fit when you make such outrageous claims and completely false claims against the president, his administration and his family."
She also said the suggestion from Bannon that a meeting between Trump Jr and a Russian was treasonous was a "ridiculous accusation".
Bannon is yet to comment on Trump's statement, or his son's tweets.