Sydney, Australia was hit by a dramatic storm on Tuesday, and pictures of the oncoming clouds looked like something from a disaster movie.
Unsuspecting Bondi Beach-dwellers were strolling along as the imposing cloud rolled in on the bay.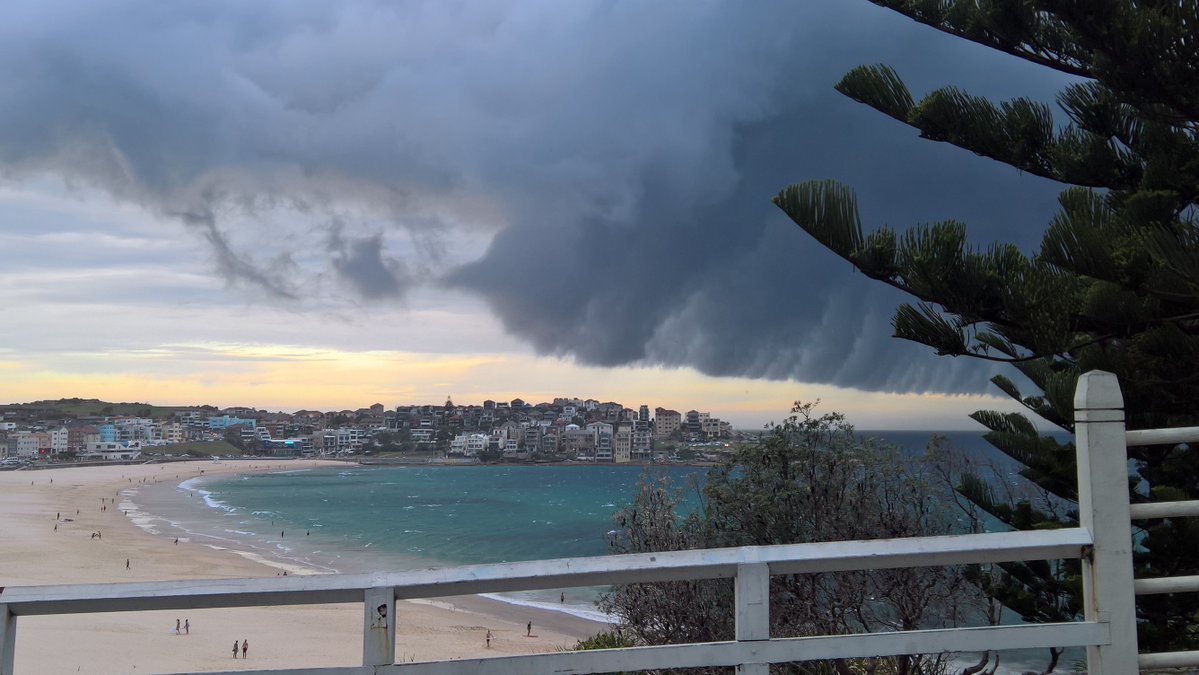 From Manly, a beach suburb in Northern Sydney, the storm cloud resembled a crashing wave.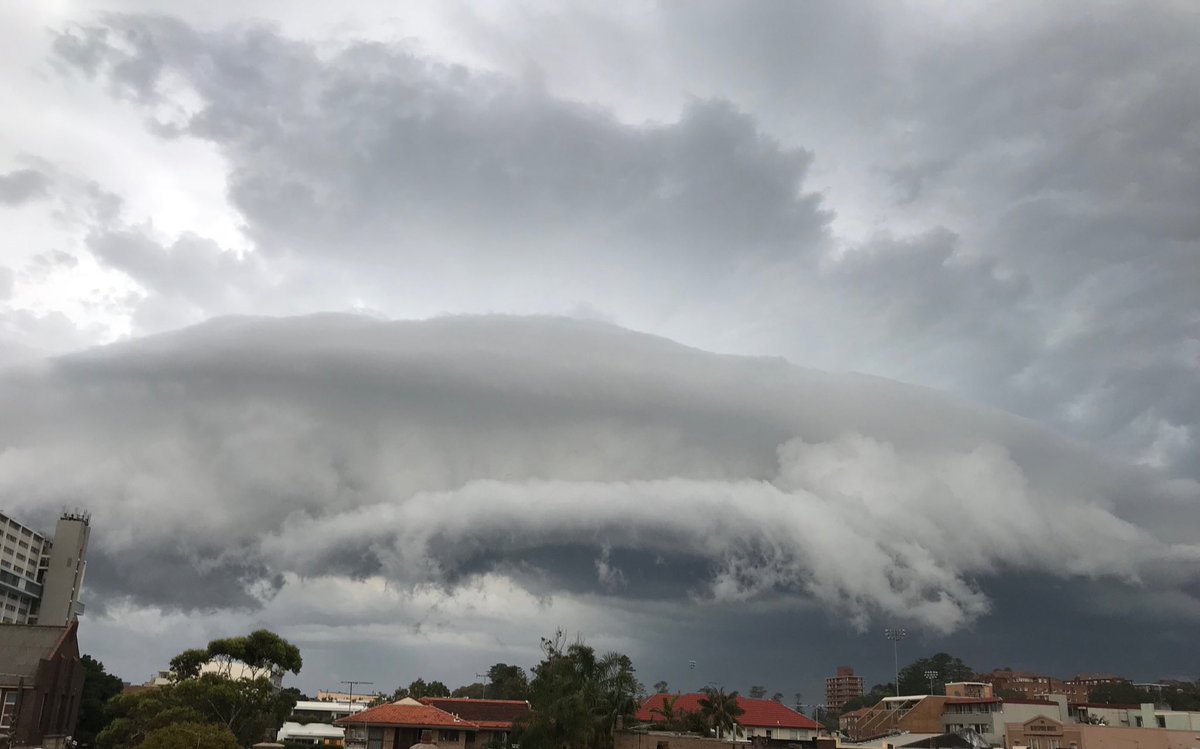 This panoramic photo taken in Mascot, south-eastern Sydney, shows the scale of the storm.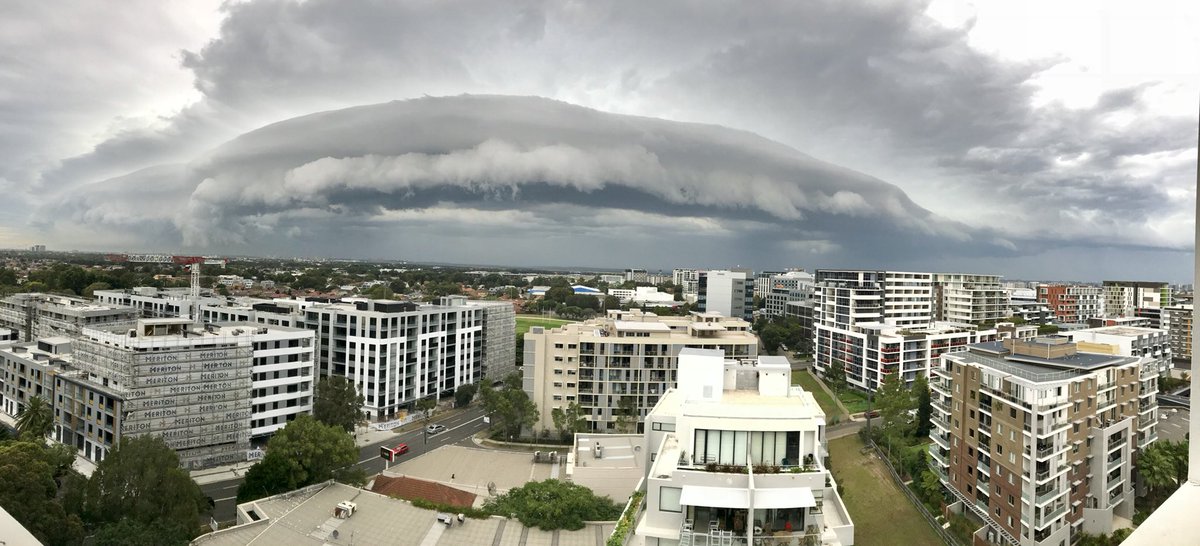 And no wonder, as the power of the storm reminded us a little of The Day After Tomorrow.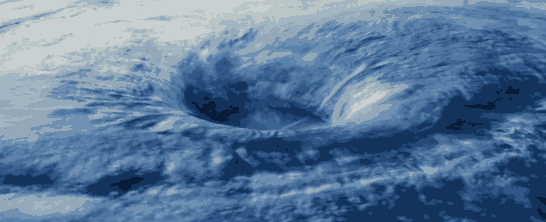 According to the region's Bureau of Meteorology, it was a shelf cloud, formed when air rises ahead of a thunderstorm's "gust front", the blast of cool air that rushes out at high speeds from a thunderstorm.
Winds moving as fast as 91kph (55mph) were measured at Sydney airport.
It is Australia though, so the weather was pretty much back to a balmy normal by the next day.