Donald Trump came to power with a promise to "make America great again".
If only he had wanted to make America "bigly" again, then his work could be well on the way to completion.
The word was listed as "rare" until Mr Trump came along. Now it's rallying and its September 2017 entry in the dictionary acknowledges Trump's role in its re-popularisation.
But bigly is not the only word that now has a close association with the controversial US president.
The word that means words associated with Mr Trump – Trumpism – is being monitored for possible inclusion in Oxford Dictionaries, while more than 50 neologisms feature his name.
His supporters could be Trumpians, Trumpkins, Trumpettes, Trumpistas or Trumpites.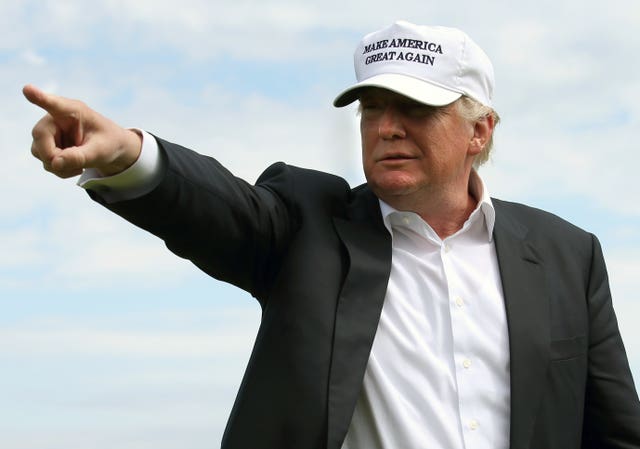 As for the president's style there's Trumponomics, Trumpsplaining and Trumpageddon for people to understand.
His biographer Michael Wolff spoke of Mr Trump wanting to "Trumpalise the Queen" on a state visit to the UK. The assertion prompted shadow foreign minister Liz McInnes to say "I have literally no idea what that means" but suggested it was an "unpleasant-sounding ordeal".
"Donald Trump is a very dominant figure in American life at the moment," said Katherine Connor Martin, head of new words at Oxford Dictionaries and who is based in New York.
"Allusions to him, including uses of words associated with him, pop up in many disparate contexts.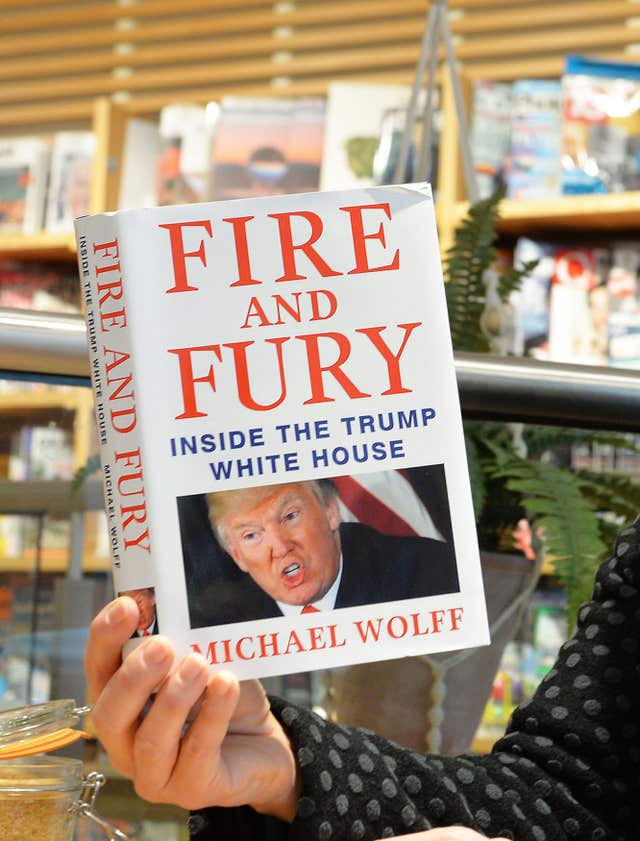 "The word Trumpism itself is an example of this phenomenon but it's only the tip of the iceberg; Oxford Dictionaries has collected citations for more than 50 different neologisms derived from Trump's name.
"It's impossible to predict what may happen to these words in the future," Martin told Press Association.
She says that the only "true neologism" from Mr Trump could be the word covfefe which was coined accidentally in a tweet in May 2017 when the president posted the head-scratcher "Despite the constant negative press covfefe".
"The covfefe tweet generated widespread but short-lived glee on the Internet," she said. "The word continues to pop up regularly in Oxford's corpora used to monitor English usage."
The actual tweet which started the trend has since been deleted, but Mr Trump referenced it later on asking "Who can figure out the true meaning of 'covfefe'??? Enjoy!"
For Ms Martin, Mr Trump's "distinctiveness is perhaps more in style than in vocabulary".
That point is echoed by Dr Karl Simms a senior lecturer in English at the University of Liverpool.
"Trumpisms are mainly a matter of Trump's style, rather than new words. Actually what is striking about them is their cliched nature – he has a fondness for stock phrases."
And that fits in with his preponderance for exaggeration.
"Words and phrases such as 'bigly', 'huuuuge', 'millions and millions' and 'a lot' impress his supporters without committing him to the specifics of details," Dr Simms told Press Association.
"Likewise, another well-used Trumpism is the non-attributable third party eg 'people say…'. This allows Trump to peddle ideas which he knows to be untrue, without those ideas being attributable to him."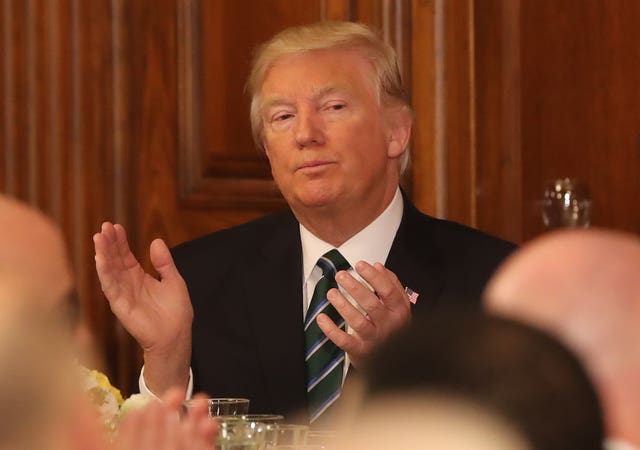 "Hillary Clinton will forevermore be considered 'crooked Hillary' even in the minds of her supporters – it has now in effect become her name."
Martin agrees: "There is a particular Trumpian style of tweeting, which involves the use of insulting epithets 'the failing New York Times', 'sloppy Steve Bannon' and short emphatic sentences punctuated with exclamation points: 'sad!'; 'no more!'; 'smart!'."
As for bigly? Trump never actually said it. He was misheard pronouncing "big league", a phrase he's used time and time again.
"That doesn't matter," said Dr Simms. "It's how people interpret it that counts."