The US government is in the midst of a "shutdown" – non-essential government work has stopped, and certain workers are not being paid.
But why has this happened, and what government activities have ground to a halt?
What is a government shutdown?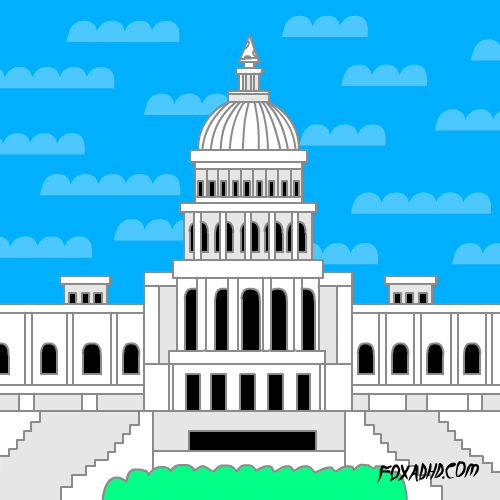 An estimated one million civilian federal employees cannot work, and certain government services will be affected.
And it's not cheap either – the 2013 shutdown cost an estimated $2.5 billion in lost productivity and employee pay.
What has shut down?
Federal workers deemed non-essential are furloughed, or sent home. They won't get their paychecks during the shutdown, but are often paid retroactively when the government is back up and running again.
Front line government workers, like the police, health inspectors, postal workers, and generally anyone wearing a uniform, continue to work, but potentially without pay.
The shutdown is only entering its third day and first weekday, but government agencies tend to plan for and publish what they would do in the event of a shutdown.
The government's tax collector, the IRS, might have to send home up to 45,500 of its employees.
Payments would still be issued from Medicare and Medicaid, which insure millions of elderly, disabled and low-income Americans. But the health department might have to send home half of its 80,000 workers which is likely to disrupt its flu programme in the midst of the season.
Although the activities of the 17 US intelligence agencies aren't exactly well-publicised, their activity is likely to be reduced too.
The CIA's director Mike Pompeo said on Monday: "We're going to continue crushing our adversaries whether the government's open or closed."
The Department of Homeland Security, which includes the secret service and border control, will keep 90% of its employees in work.
The Interior Department is usually hit hardest during a shutdown, and during previous funding gaps national parks and memorials were closed to the public.
The Statue of Liberty was closed to visitors over the weekend but reopened on Monday.
Uniformed military staff won't be sent home, but also won't be paid until the shutdown ends.
During the last shutdown in 2013, Barack Obama quickly signed an executive order meaning that front line military staff would still get paid.
Why has this happened?
Congress failed to agree on a funding plan, and Democrats voted late on Friday night against a bill that would have kept the government going for an extra few weeks.
The disagreement between parties isn't really about the budget at all – Democrats want the Republicans to replace Obama-era legislation that protects some 700,000 young immigrants who were brought to the US illegally by their parents.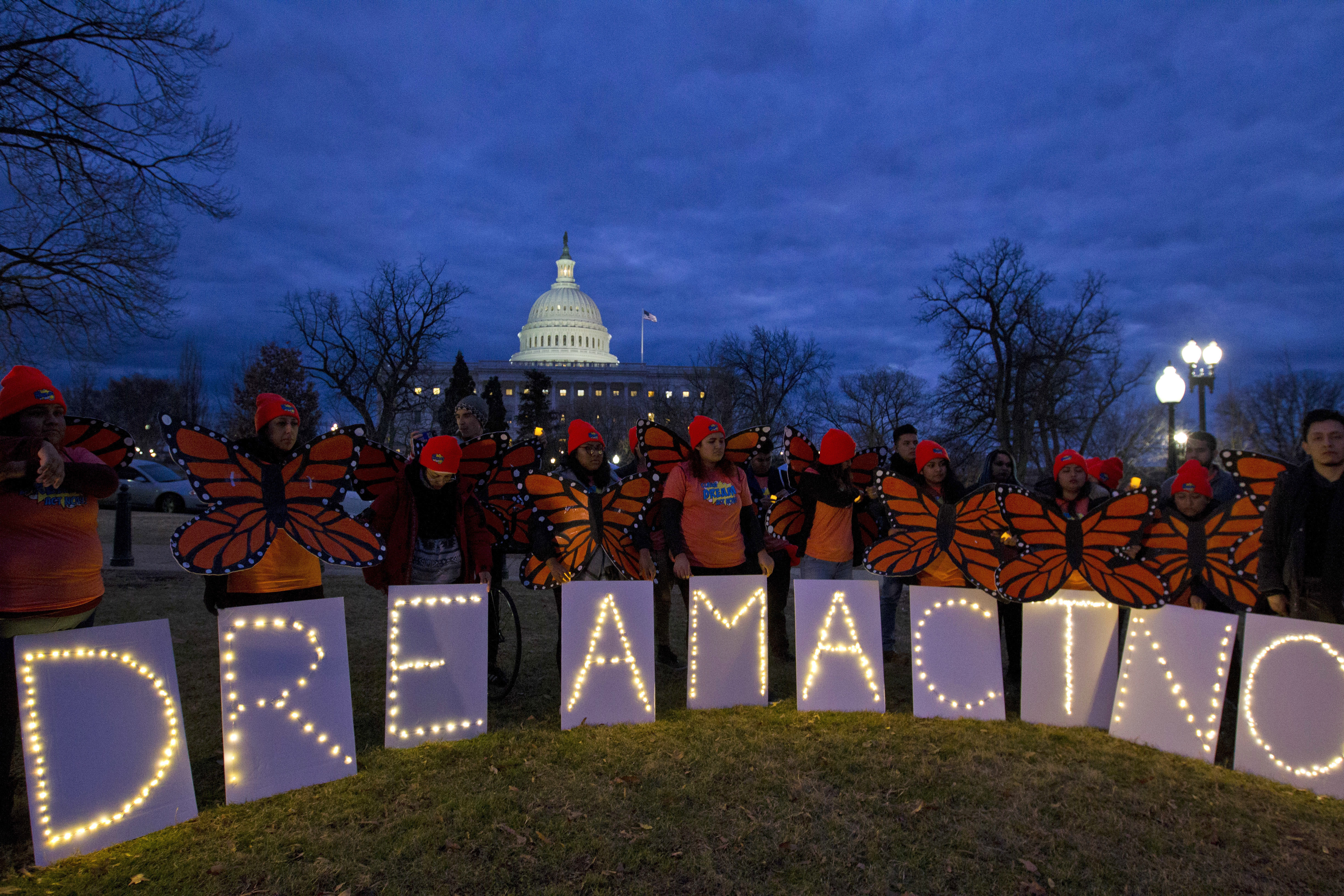 Even though the Republicans have the majority in the Senate at 51-49, they need 60 votes to pass a bill to keep the government running.
Has it happened before?
The last shutdown was during Barack Obama's second term in 2013, and lasted for 16 days as Republicans tried to repeal Obama's landmark healthcare policy by not approving the funding bill.
There have been 19 gaps in funding so far including this latest one, but not all resulted in government shutdowns with federal workers being furloughed.
Could it happen in the UK?
The American constitution insists on the separation of powers between government branches, each of which can be controlled by different parties.
The president can't just bring in a budget, it needs to be agreed on by Congress, meaning the President's opposition party might have the "power of the purse", and can refuse to pass the 2018 budget if whatever issue they're pushing isn't resolved.
But because the UK's executive and legislative branches are pretty much the same if the prime minister has a majority (the people voting on the laws are the same as those making them), budgets tend to pass.
If it didn't, it would effectively represent a vote of no confidence in the prime minister, and an election would probably be called.