A goat has been rescued from under a viaduct after refusing to leave his friend's side.
RSPCA officers were called to Basford in Cheshire on Monday morning by a Network Rail worker who spotted the goats under the viaduct.
The caller reported one of the goats was standing next to another dead goat, not leaving his side and that one of his colleagues had seen the pair four days before.
Sure enough, when RSPCA inspectors Nadine Pengilly and Naomi Norris found the two goats, they had trouble persuading the survivor to leave his friend.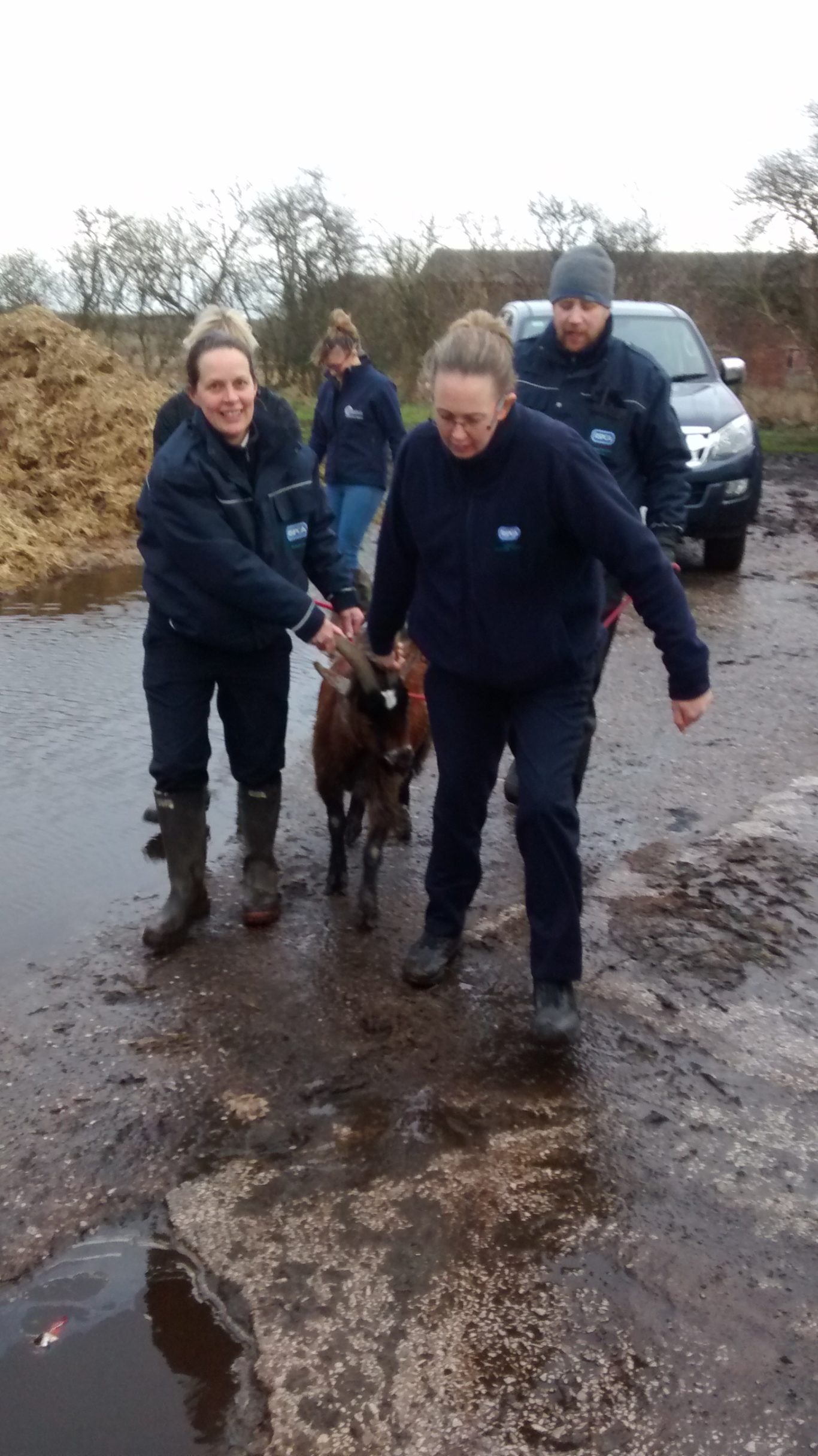 "It took four of us to move him, walking him through the fields. Two of us held onto his horns and the others each had a lead rope around his neck.
"It was heartbreaking to see him standing there, guarding the body of his friend.
"Goats are incredibly social animals and this chap refused to leave his friend, even after he had died, watching over him and protecting his body, possibly for days.
"It's really touching to see the bond between them and so sad to think someone could so cruelly abandon them here."
The goat was in good condition when rescued and will now live at a local smallholding with new goat friends.
Inspectors said they were unable to tell if the second goat was already dead, or died after being dumped in the area.
The RSPCA is asking anyone with information about the goats to contact its appeal line on 03001238018.