Donald Trump will make his State Of The Union address to the people of America in a room packed with politicians from the House and Senate on Tuesday evening.
There will also be some other attendees, guests of congresspeople and senators who reflect the issues being discussed in the US today.
Transgender people in the military
In July President Trump announced he would be banning transgender people from serving in the military, a move which has been blocked by two US courts. According to a RAND Corporation study commissioned by the Pentagon, there are between 2,000 and 11,000 trans people in active duty.
Congressman Jared Huffman will take Lynda Bengtsson-Davis, a transgender former Marine, to the speech on Tuesday. He said he was bringing her as he wanted Trump to know that "love Trumps hate".
Democrat congressman for Massachusetts Joe Kennedy, who will also be delivering his party's official response to Trump's address, asked Army Sergeant Patrica King, an openly transgender soldier, to accompany him to the speech.
Children's Health Insurance Programme
The battle for the Children's Health Insurance Programme (Chip) is still very much being fought, despite Congress passing a six-year reauthorisation of its funding after a 114-day lapse. The issue became the biggest Democrat bargaining chip in budget negotiations with the Republicans in January, and the issue is still at the forefront of debate.
DACA recipients
Many Democrats have invited so-called "dreamers", recipients of the Deferred Action for Childhood Arrivals programme, which protects those brought to America as children from deportation and provides them with documents to work and function within US society.
The DACA programme has been under threat since September, when the Trump administration declared its intention to scrap the protections for 800,000 childhood immigrants. In January a court blocked the attempt, saying it must stay in place until legal challenges to it have been heard.
Illinois Senator Dick Durbin announced he will be taking Cesar Montelongo Hernandez, a Loyola University medical student and DACA recipient to proceedings on Tuesday evening.
Denea Joseph, an undocumented immigrant from California will be accompanying her local Senator Kamala Harris to the annual event.
"As a young girl born in Belize, a country of no more than 370,000 people, I could've never fathomed that I'd be invited as a guest to the State Of The Union Address," Joseph said of the occasion.
"While I wish it was under better circumstances, I'm grateful to my fellow activists, organisers, and congressional allies like Senator Kamala Harris who continue to champion immigrant rights as human rights."
Other DACA attendees include tech entrepreneur Elizabeth Vilchis, invited by congressman Cory Booker and Cindy Garcia by congresswoman Debbie Dingell.
Garcia is the wife of Jorge Garcia, who was deported to Mexico this month after 30 years in the US. A video of his tearful departure went viral after being shared on social media.
Me too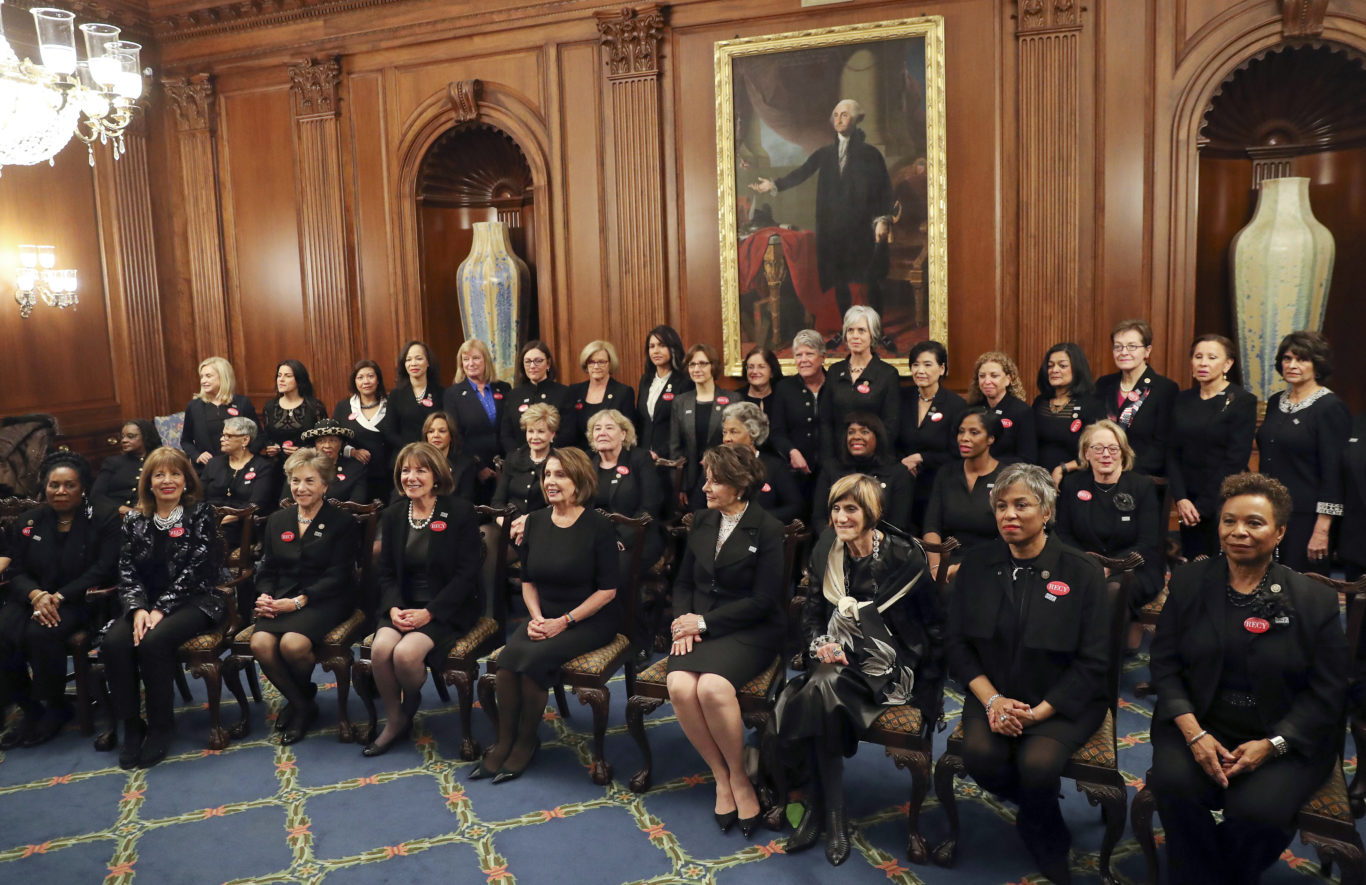 Democratic Congresswoman Bonnie Coleman will be accompanied by Rose Gunter, the niece of Recy Taylor, a black woman who was raped by six white men in 1994 and never received justice. In tribute to Taylor, members of the Congressional Black Caucus will be wearing red pins with her name on them.
The woman who wrote a book shining a light on Taylor's ordeal and fight for justice, Danielle McGuire, will also be attending as a guest of the vice chair of the Democratic Women's Working Group, congresswoman Brenda Lawrence.
Anny Gonzalez, an aeroplane cleaner who endured persistent sexual harassment at her job will be the guest of congresswoman Katherine Clark.
Clark said in a statement: "When the president looks up at our guests, I want him to see the face of a mom who was forced to decide between reporting abuse and making sure her daughter was fed."
"Millions of women in the service industry contend with assault, harassment and abuse from more powerful people because they feel like they have no other choice."
These women are just a handful of the guests that House and Senate representatives will bring to the State Of The Union to raise awareness of sexual assault and violence.