These are the beautiful designs which show people how to do just about anything – explained in hand-drawn instructions contained on the back of a postcard.
From eating an egg and making Japanese maki to stretching out after a long time sat down.
The postcard guides are sent between a group of three friends – who all work in the design industry – and who met while studying for an MA in information design at Reading in 2013.
The pictures are shared on their website dearhow.to on a week-by-week basis.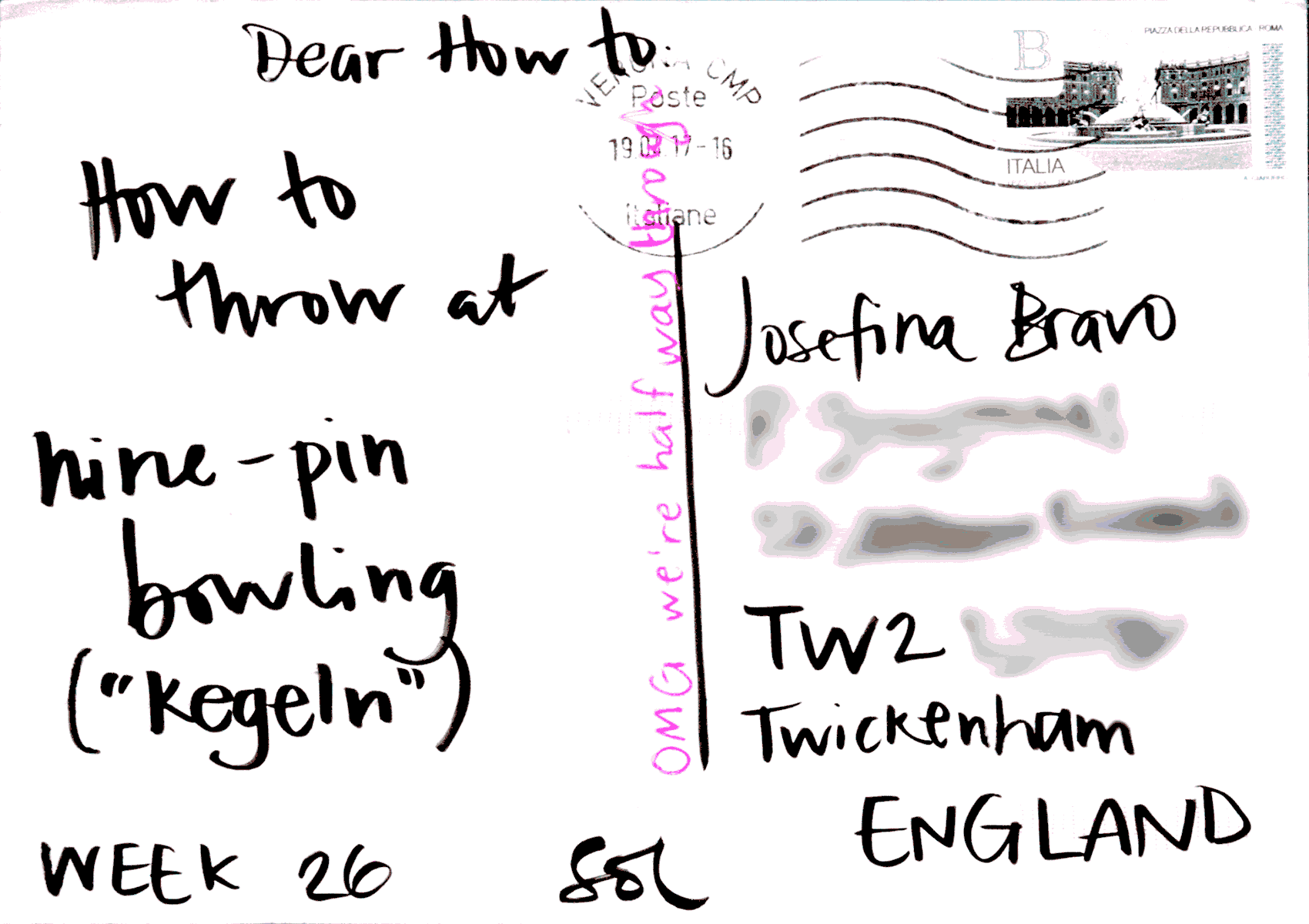 "We started the project because we needed to channel our creativity in ways that even creative work such as ours doesn't always allow," explained Sol Kawage, a designer from Mexico living in Italy and working in Austria, who is one-third of the project.
"The project forces us to think and observe and keep a sense of wonder. We received enthusiastic feedback from friends and colleagues from the get-go, so we stuck with it."
The cards are sent between Sol in Italy and Josefina Bravo, a French-Chilean designer living in Twickenham and Tomoko Furukawa, a Japanese designer living in Richmond.
There is one rule: the postcards are drawn entirely by hand with no text/written instructions allowed.
The project was inspired by Dear Data which works on a similar theme but focuses on data visualisation.
In one week the group drew and received "how to peel an easy peeler and use the skin for trash", "how to throw at nine-pin bowling" and "how to pack efficiently for Easter holidays".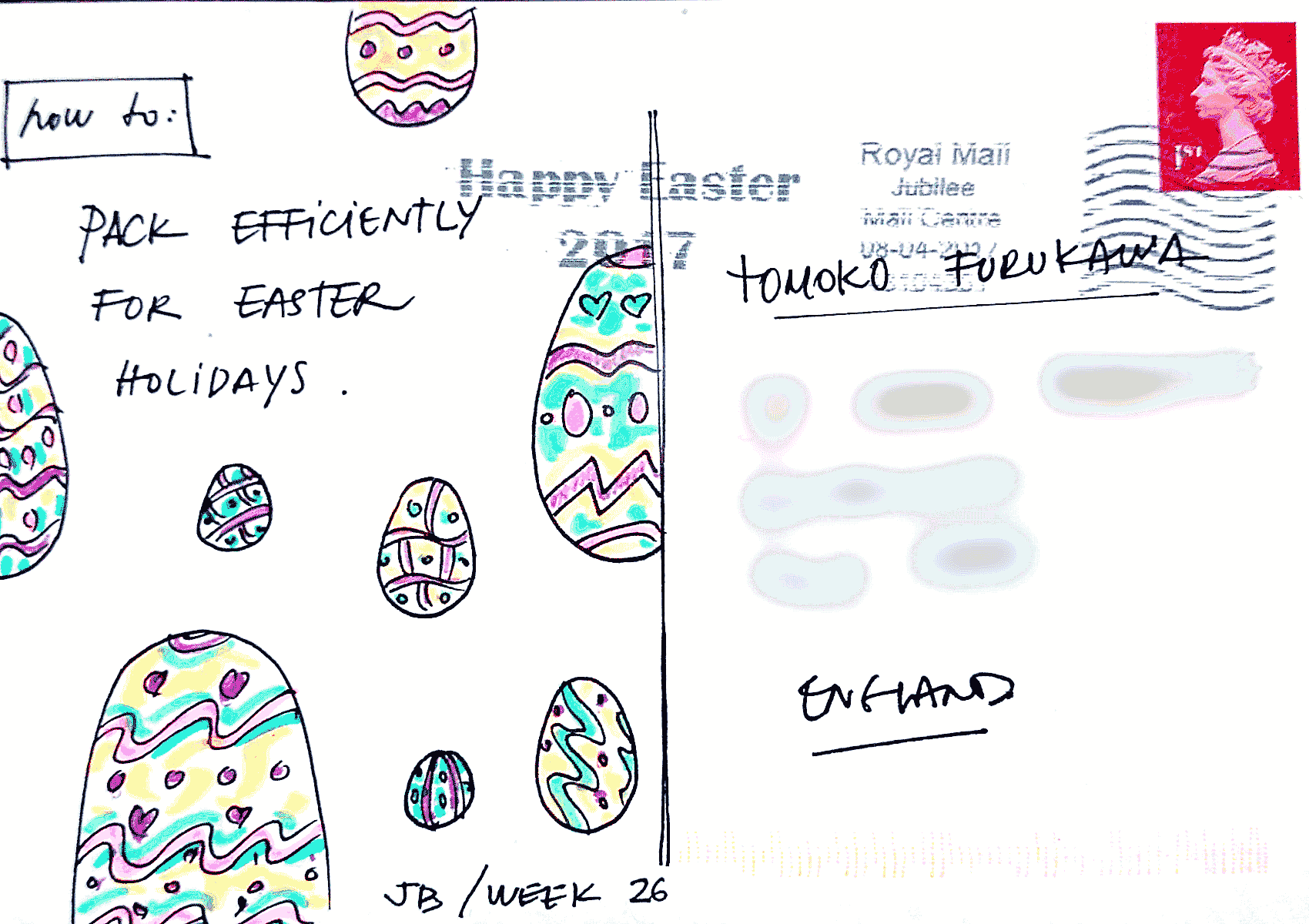 "At the beginning we decided we'd do it for one year, sending one postcard each every week," Sol told Press Association. "Real life has got in the way, and while our plan is still to draw 52 postcards, it's taking us a wee bit more than a year to do so.
"Other than that, the spirit hasn't changed, we've just got increasingly better at finding interesting ways to draw what we mean and to find ways to explain things without the use of text.
"The postcards are often a window into our lives, because the instructions we draw are for things that we are doing or do often."
Tomoko added: "I have many (favourites) but the first thing came to my mind was Sol's week 31 'How to brush your pearly whites'. It's so smart, purely information design, and at the same time fun to look at."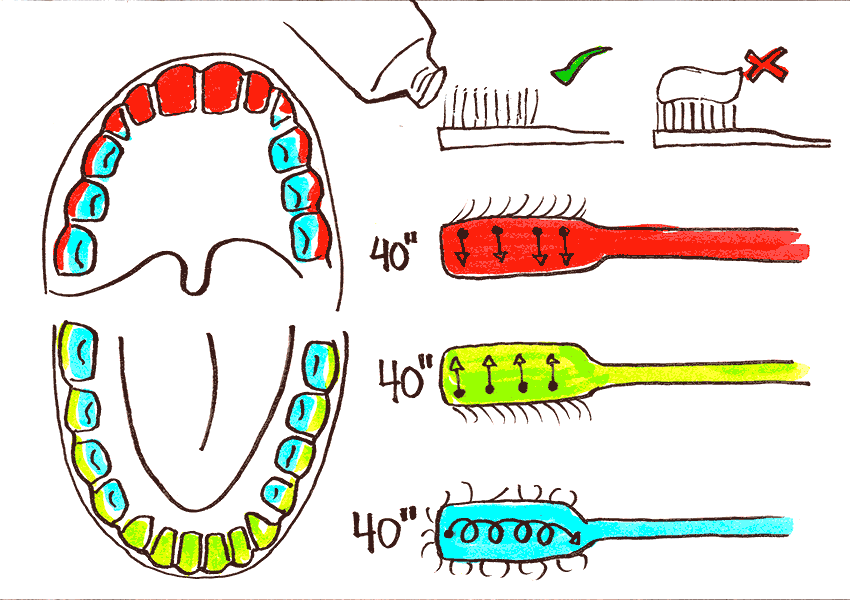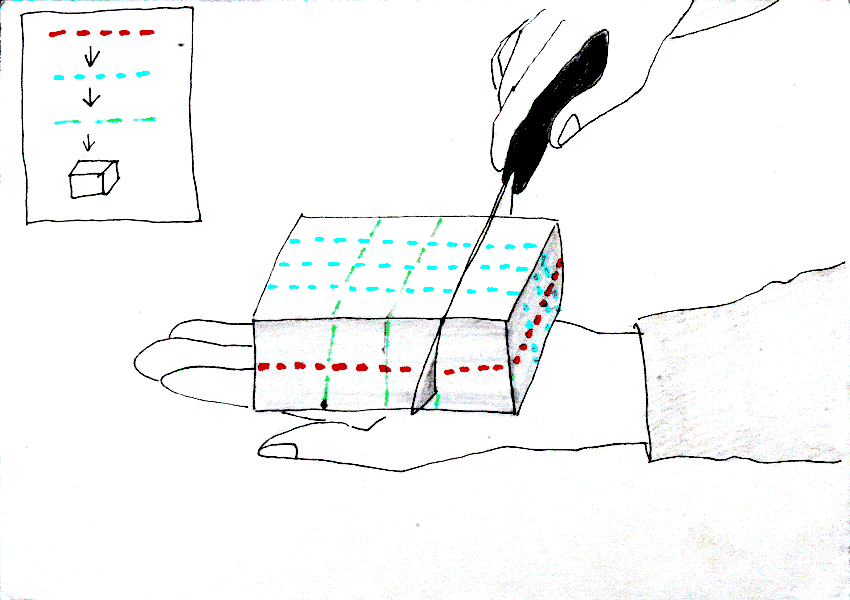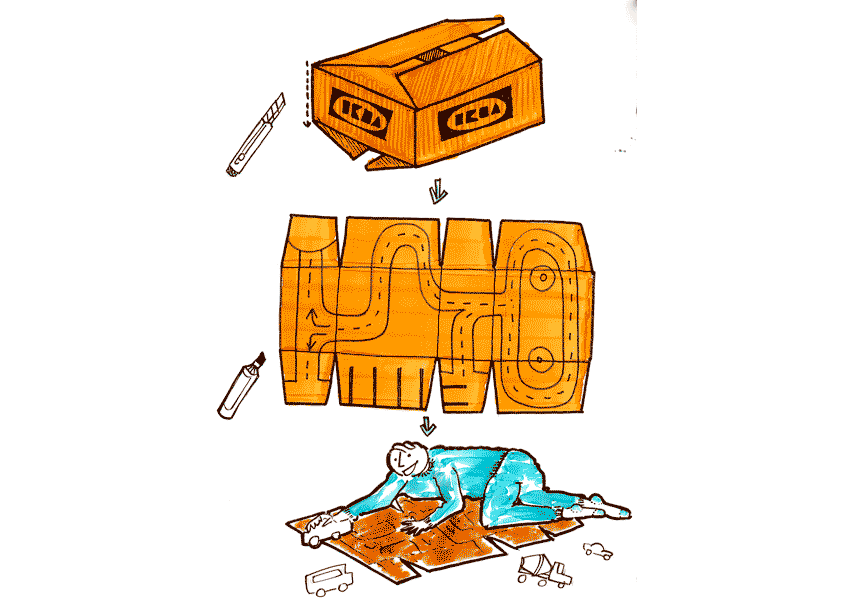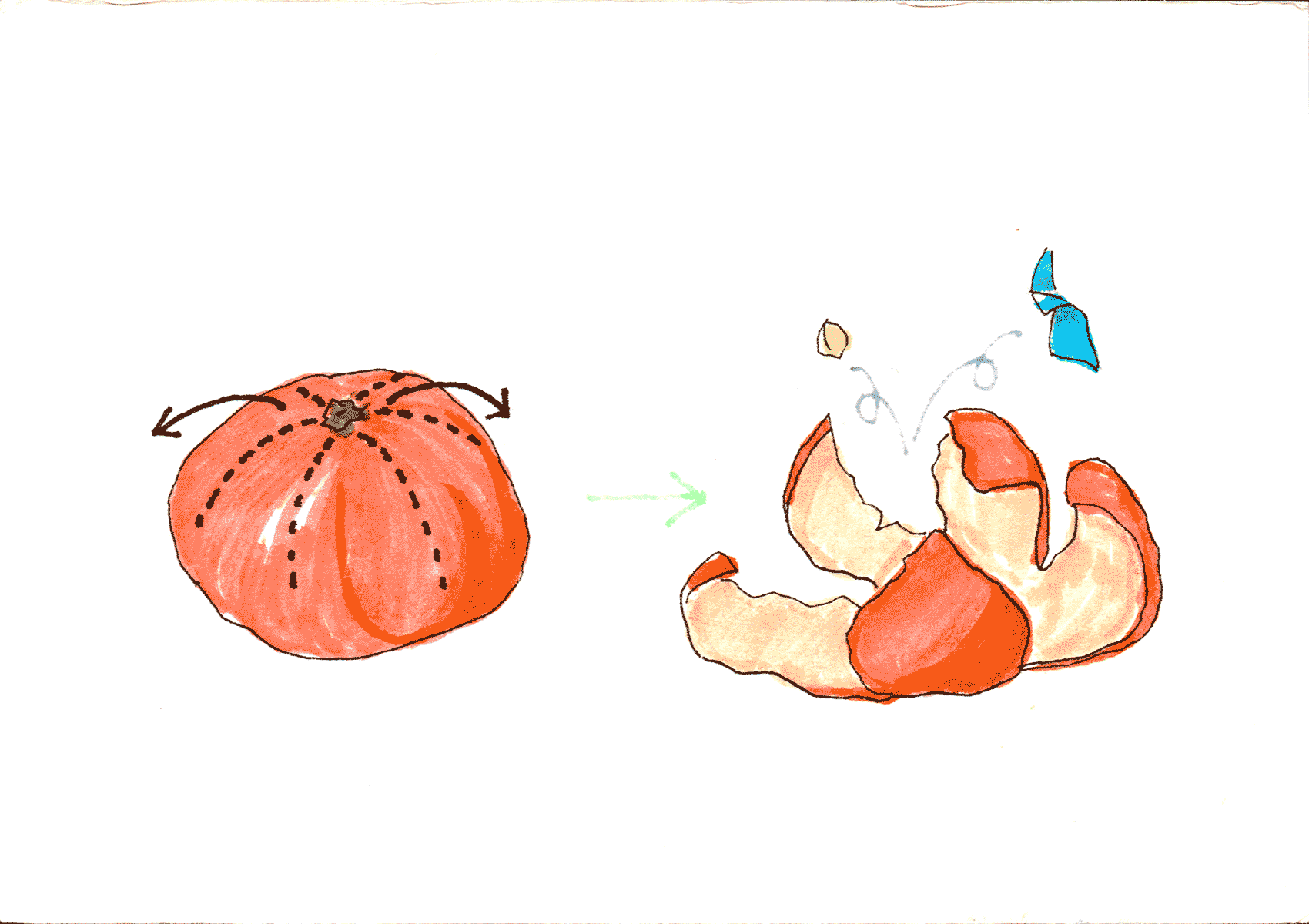 "Thinking up and drawing the postcards is hard work and takes time. Children and full-time jobs don't really help, but as they say, nothing worth doing is ever easy! It is also a joy because it is so different from anything else we do."