A dog caught mid-shake as she posed in a family picture has become an internet hit.
Bella Of The Bears was meant to be having her photo taken with owner Katy Conley and her father when the camera click came at just the wrong moment.
Or the right moment for internet gold.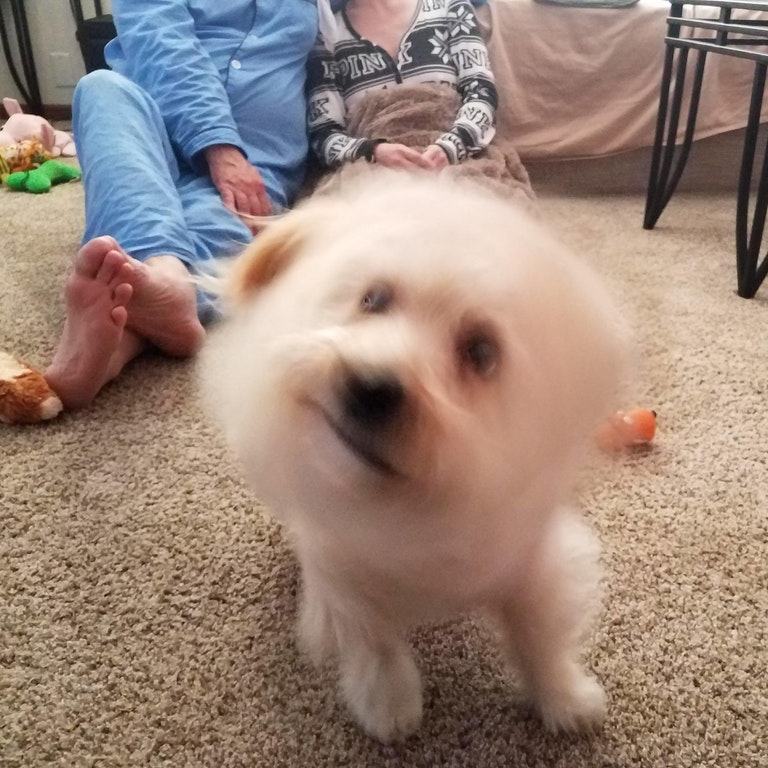 "I was trying to capture our dog in the foreground with my wife and her father behind," he told the Press Association.
"I began to take rapid, back-to-back photos, hoping at least one would turn out.
"One did, a little differently than we thought, but it immediately turned into a classic. She looks like cotton candy with a face. I love it!"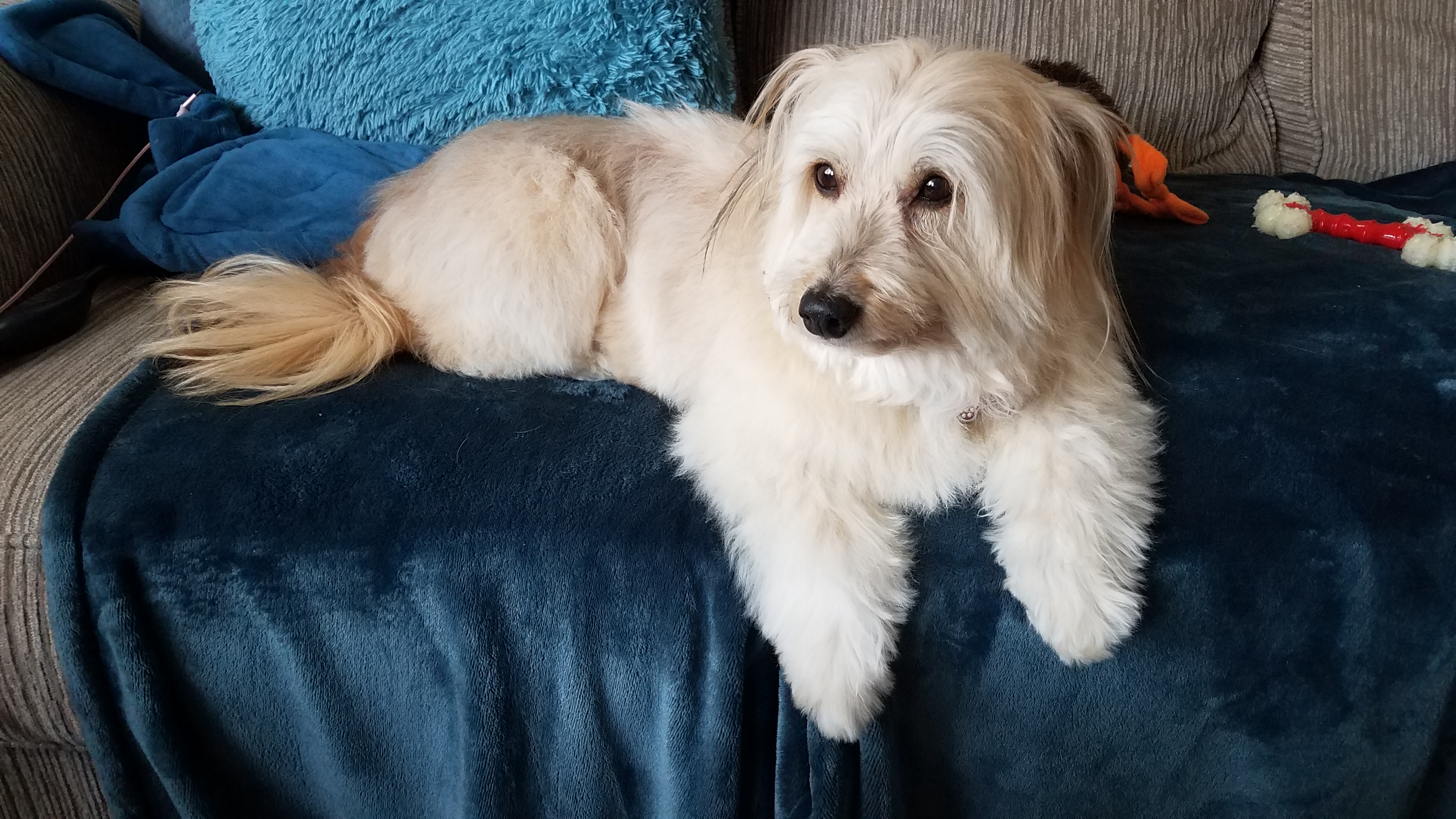 "Bella is very sweet, loving and loyal. Her favourite activities are laying outside in the sun with the wind blowing through her ears.
"She also loves to play tug and fetch with her favourite toy, a fox named Foxy Brown.
"Bella and I have a morning ritual where I sit cross-legged on the couch drinking coffee and she curls up in my lap. She will follow me around and paw at my legs until I sit down."
She describes the now 11-year-old dog as her "absolute best friend".
As for the dog's unusual – and long name – Katy explained it came from her look.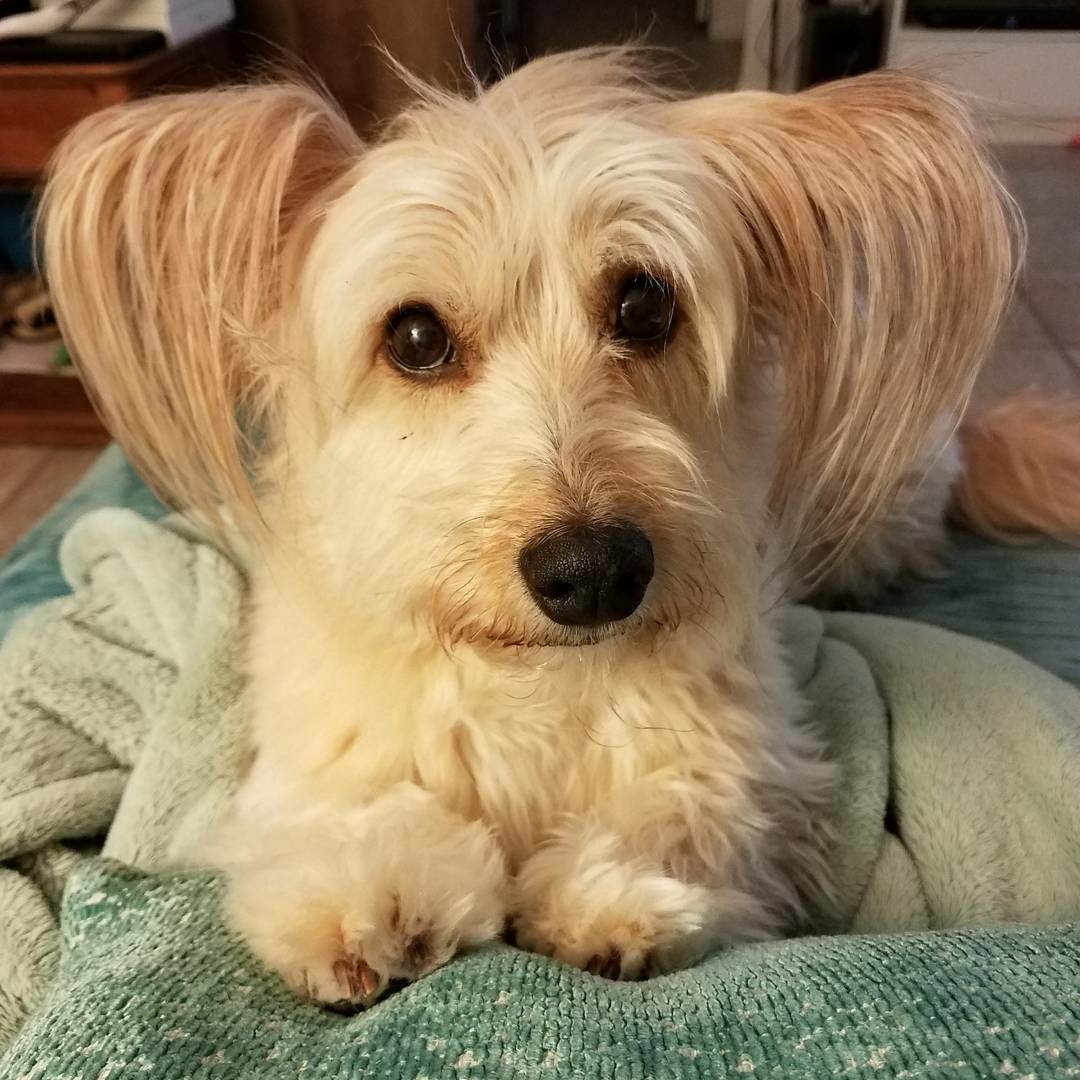 "Bella looks like a teddy bear, so we've always called her Bella Bear. As we've adopted more dogs, they have joined the house of Bear. We also have Luna Lovegood Of The Bears and Prince Chase Of The Bears."
The well-travelled dog has also lived in Georgia, Kentucky and Hawaii.