A game which encourages people to be more social by completing random tasks, often with the help of strangers, is about to get bigger.
Sneaky Cards is designed to get people chatting to their neighbours and wider community as they complete challenges from a deck of cards, ranging from leaving a chocolate bar for a stranger to recommending a book or trying new food.
This summer the game will be expanded with the addition of 54 new missions.
And while the game is based in the real world, people can track their mission cards online, with many people sharing their success at hiding or finding a card online, as they "play it forward".
Inventor Cody Borst created the game to help people like himself, an introvert who has struggled with social anxiety, while also "helping build stronger communities through fun, kind and inspiring interactions".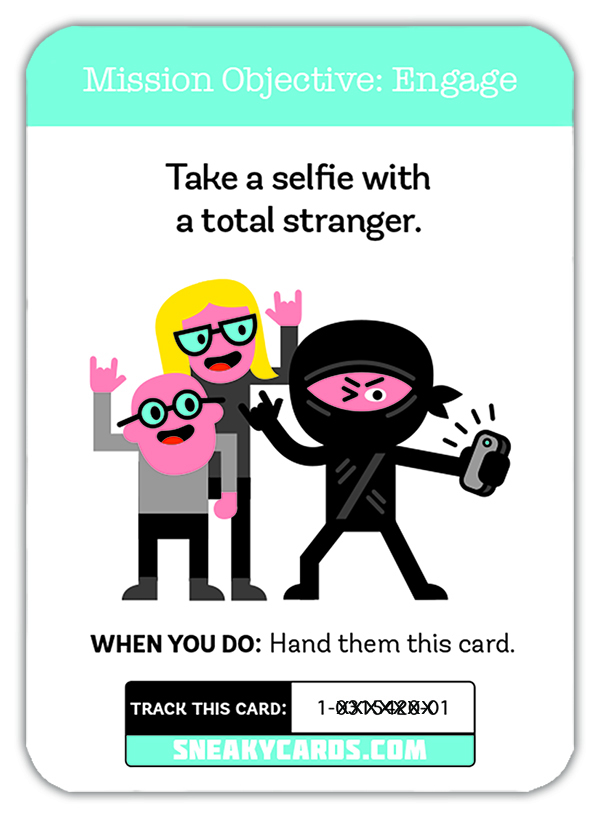 "From its inception, Sneaky Cards has been a social game at its core," explained Borst.
"Some cards have been tracked over a hundred times as they travel across the globe.
"We have heard of many amazing stories from our players.
"I love hearing about the friends people are making while playing and seeing all the photos of the cards on Instagram is wild."
One player is Twitter user KJTheGreenGirl, who found out about the game when she discovered a card in a playground.
"It looked interesting and fun so I went to the website to learn more about it," Kristen from New York state told the Press Association.
"Then my husband got me a full deck for Christmas and I have been trying to play at least one card per week.
"There are 55 in the deck and I have played 10 so far.
"It's fun because it challenges me to be creative and brave and also to be more social when I normally would be introverted.
"I like that it helps me to break up my normal daily routine.
"I have been tracking my cards on the site. So far they haven't gone very far but I know that it will take some time.
"I think my favourite so far is 'Hide this card somewhere it can be easily found'."
Leeds resident Ann Jones, who runs board and card game business Cards Or Die, is a regular player too.
One of her cards recently moved from the UK to the US.
But she has hidden other cards, as directed in the pack, on public transport.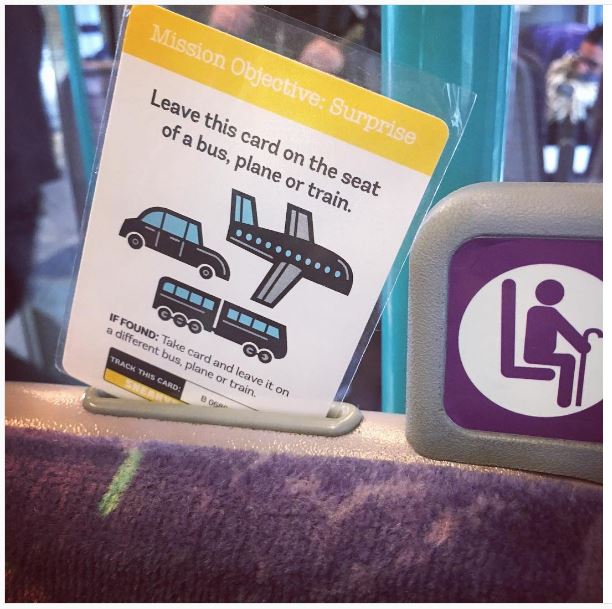 "For each individual that will play Sneaky Cards there will be a different set of cards that are considered easier or harder.
"What might be easy for some may be hard for others. This is how the game can help everyone grow in new ways.
"Trying new foods, learning new skills, solving puzzles, meeting new people, getting out of their comfort zone to experience the world around them in a new light."