The Museum of London is getting ready to open an exhibition all about the Whitechapel fatberg, and while intriguing, you'd imagine such a project might be difficult to sell in the gift shop.
Fear not, the museum has got it all covered with this fantastic T-shirt, which it says is: "A fun callback to retro B-movie posters from the 1960s."
It's got something of the Scooby-Doo about it, has it not?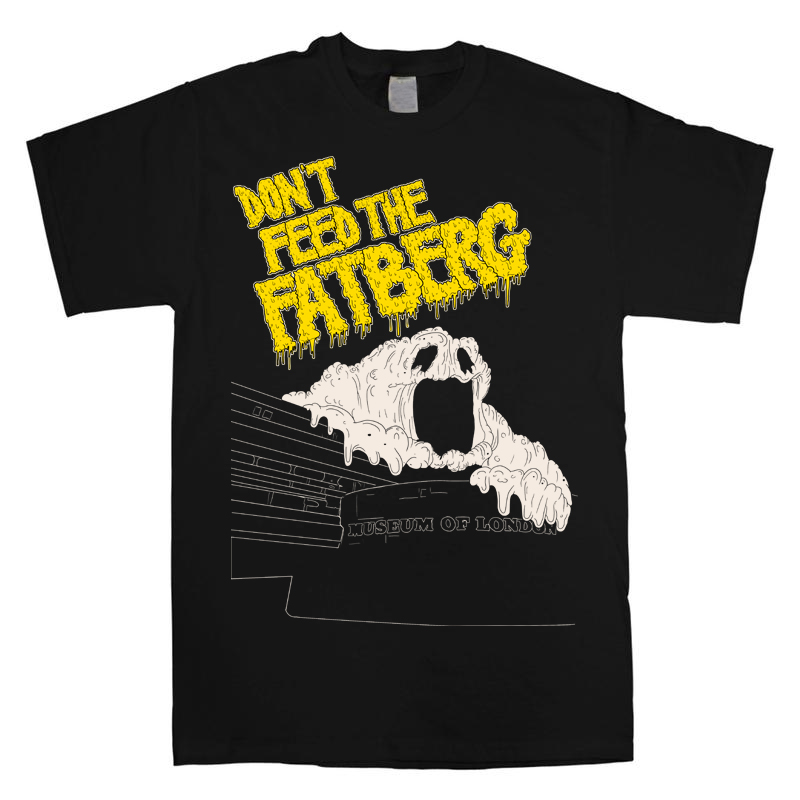 The exhibition offers the chance to see the last remaining piece of the fatberg, the vast majority of which has been converted into biodiesel, while drawing attention to "the pressures fat and modern rubbish are putting on London's historic infrastructures", according to the museum.
The exhibition, free to visit, opens on February 9 and is due to close on July 1. The people at the Museum of London are pretty excited about it if this trailer is anything to go by.