A complaint asking for Snapchat's latest update to be reversed has become the fifth most retweeted post on Twitter of all time.
The post by Isaac Svobodny has been shared more than 1.47 million times. It allegedly shows a message where the multimedia messaging app agrees to change the app to its previous interface if Svobodny can get 50,000 retweets.
Whether the screenshot of the discussion between Svobodny and Snapchat is real or a doctored image isn't certain, but its popularity surpasses tweets by prominent public figures including Ariana Grande, Harry Styles and former US president Barack Obama.
Another tweet by Obama sits one position and about 250,000 retweets above Svobodny's tweet in the all-time rankings.
The sentiment, which the popularity of Svobodny's tweet indicates, is echoed by many online.
A Change.org petition urging Snapchat to undo the redesign has been signed by more than a million people, while many other Twitter users also voiced feelings of annoyance.
Celebrities have also had their say on the change, including American reality TV star Kylie Jenner and YouTube personality Casey Neistat.
Snapchat have said the update was made to separate "social" from "media" on the platform, keeping content and interactions with friends apart from public and branded content from news services and other businesses.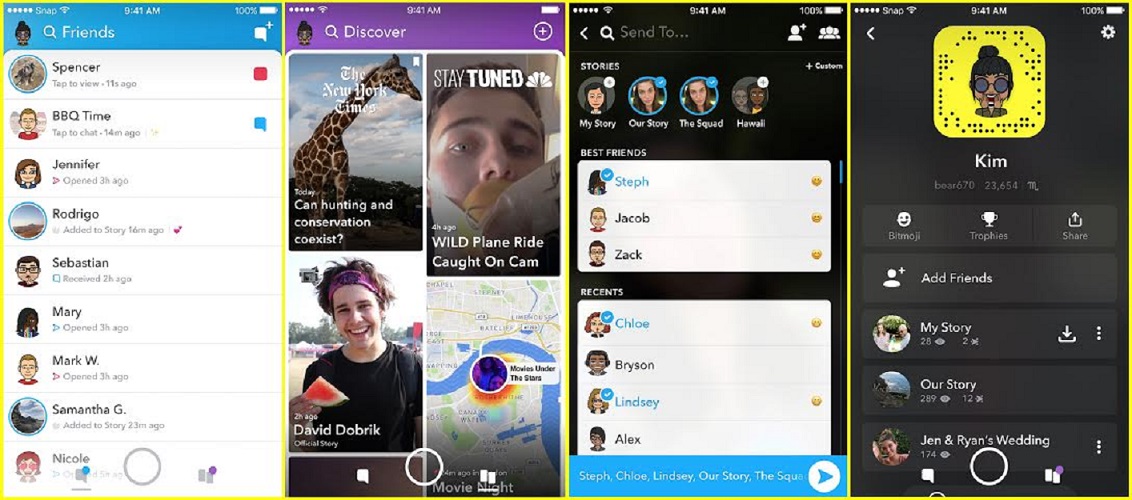 "While we are still very early in the rollout, we are optimistic about the potential to unlock additional growth with the redesign of our application," he said.
"As expected, it will take time for our community to get used to the changes, but overall, we are pleased with the initial results."