This is one of the cutest pictures of a dog you'll ever see – even though you can barely see him.
So perfectly does Maxxie's white coat blend into the background that all you can see is his cute little face peering out of the snow.
The Polaroid snap of the 10-year-old Bichon Frise was taken by Karen Pyper, 25, when the snow hit Dublin and shared by her 19-year-old sister Alice on Twitter.
It has since gone viral, racking up over 300,000 likes in under 48 hours.
"I honestly am really shocked it did so well," said student Alice. "My sister sent me the photo and I thought it was hilarious but I never had a huge following so I didn't expect it to go very far at all."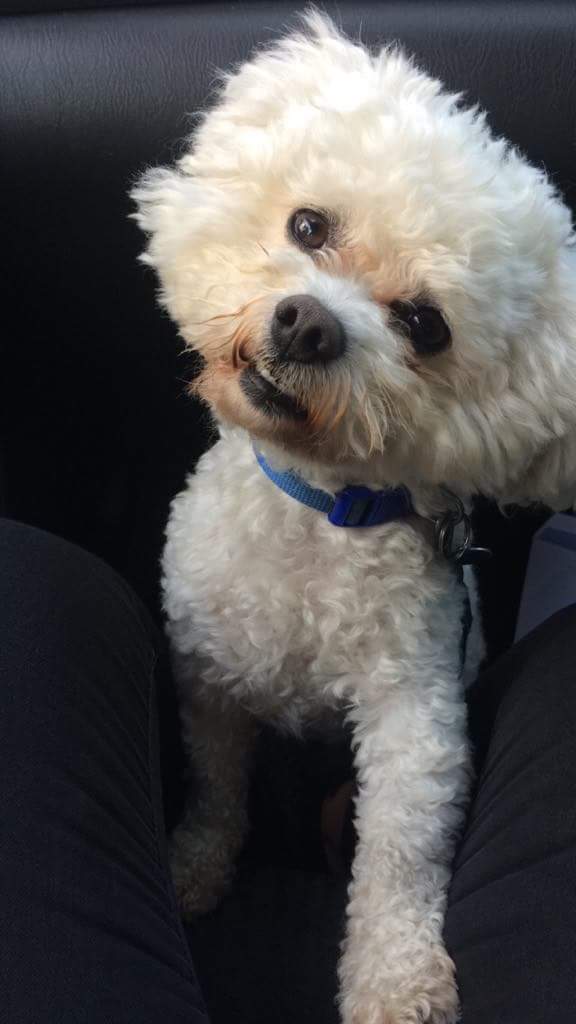 "When the snow first came he wasn't sure what to do with himself I don't think but he gradually got used to it," Alice said.
Luckily for the Pypers, Maxxie is every bit as adorable when he's fully visible.