This is the moment when dozens of turtles and tortoises were released back into the wild after being trafficked.
The trafficked reptiles had been seized by traders who had kept them illegally in tubs, fish tanks or buckets, ADI reported. Some had been sold as pets to the public who were told they would be easy to care for.
In total 79 turtles and 10 tortoises were saved, rehabilitated and released.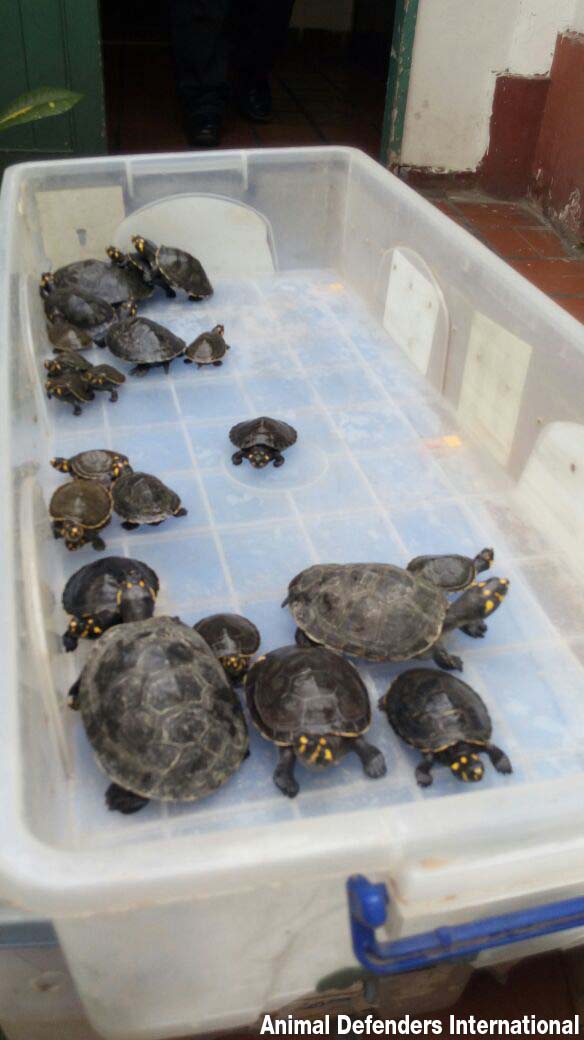 ADI president Jan Creamer said: "It is such a joy to see these animals go back to the wild where they belong. A life of captivity is no life for a wild animal, and we look forward to returning many more to the habitats from which they were torn."
The charity worked in collaboration with government authorities ATFFS Lima, the Regional Government of Madre de Dios, Animal Voice, the IRUPA and UPA, while the relocation was sponsored by Bizarro Ediciones and UPA.