Artist Heidi Annalise has caught the internet's eye for painting incredible tiny landscapes inside mint tins.
The painter, from Denver in Colorado, went viral on Reddit when her artwork of a waterfall next to her real reference was posted on the website. The post now has almost 35,000 upvotes.
Painting Nature… from pics
She said: "I originally took it up as a hobby but, once I realised how passionate I was about it, I decided to begin building an art business."
The artist is known for her miniature landscapes, which she photographs in the same frame as the place itself, but she also creates greetings cards and canvases.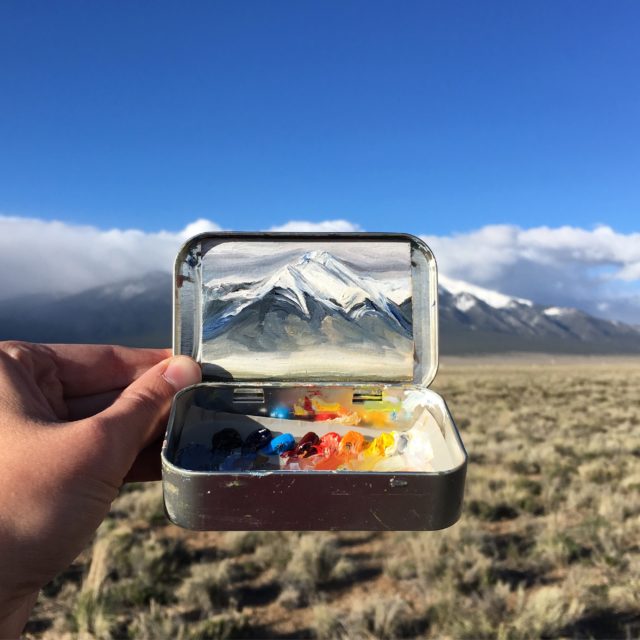 "This tiny format is a more convenient and spontaneous way to become an outdoor painter than traditional easel set-ups, and there's something charming about seeing the finished product and the raw materials (the paint palette) side by side in the tin."
She has become popular on social media, with many people commenting on her incredibly realistic work.
Annalise said: "I'm tremendously grateful for all the online support that my artwork has garnered in the last couple years.
"I'm delighted to know that I've inspired other people to practise creativity out in nature, and I look forward to honing my skills alongside a growing community of artists and art lovers!"