They have been a familiar sight across the UK since the 1920s, but in the last two decades the red phone box – seen as a British cultural icon – has become obsolete, thanks to the rise of mobile phones.
One man in Brighton has decided to give a decommissioned red telephone box a new lease of life by converting it into a coffee kiosk.
Dialling In Kiosk sells coffee to tourists and passersby looking to get their caffeine fix.
Ackerley also added there's a benefit to not having to pay much rent for shop space.
He said: "Rent in Brighton is ludicrously expensive. With a small shop you get small prices which brings in a lot of custom that the other shops would lose out on."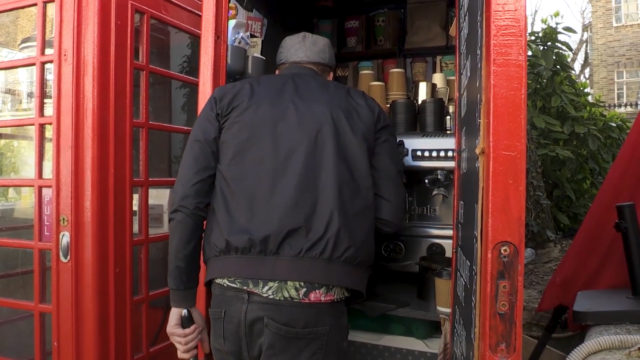 Greg said: "The reaction from public has been great. They absolutely love the concept.
"If I was able to convert photographs into sales, I wouldn't be working anymore."