A cat who walked 12 miles only to be rejected by his old family has finally got his happy ending.
Toby, an orange and white cat from North Carolina, US, lived with his owners for years before he was given to another family after they grew tired of him.
But the brave seven-year-old cat ventured a dozen miles back to his old home to be reunited with his family. Sadly, they did not want to take him back.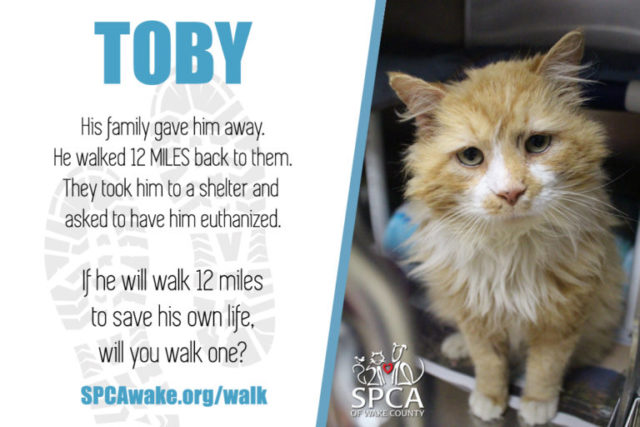 But hope came when the shelter did not follow through with the family's request and instead called local animal shelter SPCA of Wake County, who took him in, neutered him and treated an upper respiratory infection.
Soon after, the shelter found him a new home and he was adopted on Friday April 13.
Since news of Toby's ordeal broke, his story has been shared around the world. He initially entered the spotlight in March when SPCA wanted to promote their 2018 Dog Walk event in May, on Facebook.
He now lives with two other cats.