A new campaign is raising awareness of the impact of social media on mental health by offering "perfect" photo packages for people to post online.
At first glance, Lifefaker.com looks like a place to purchase packages of photographs to post on social media to give the illusion of an interesting and perfectly laid out life.
Packages to select from include "My Sexy Girlfriend/Boyfriend", "I Just Happen To Live Here" and "Look What I Had For Lunch", with which users could wow their friends.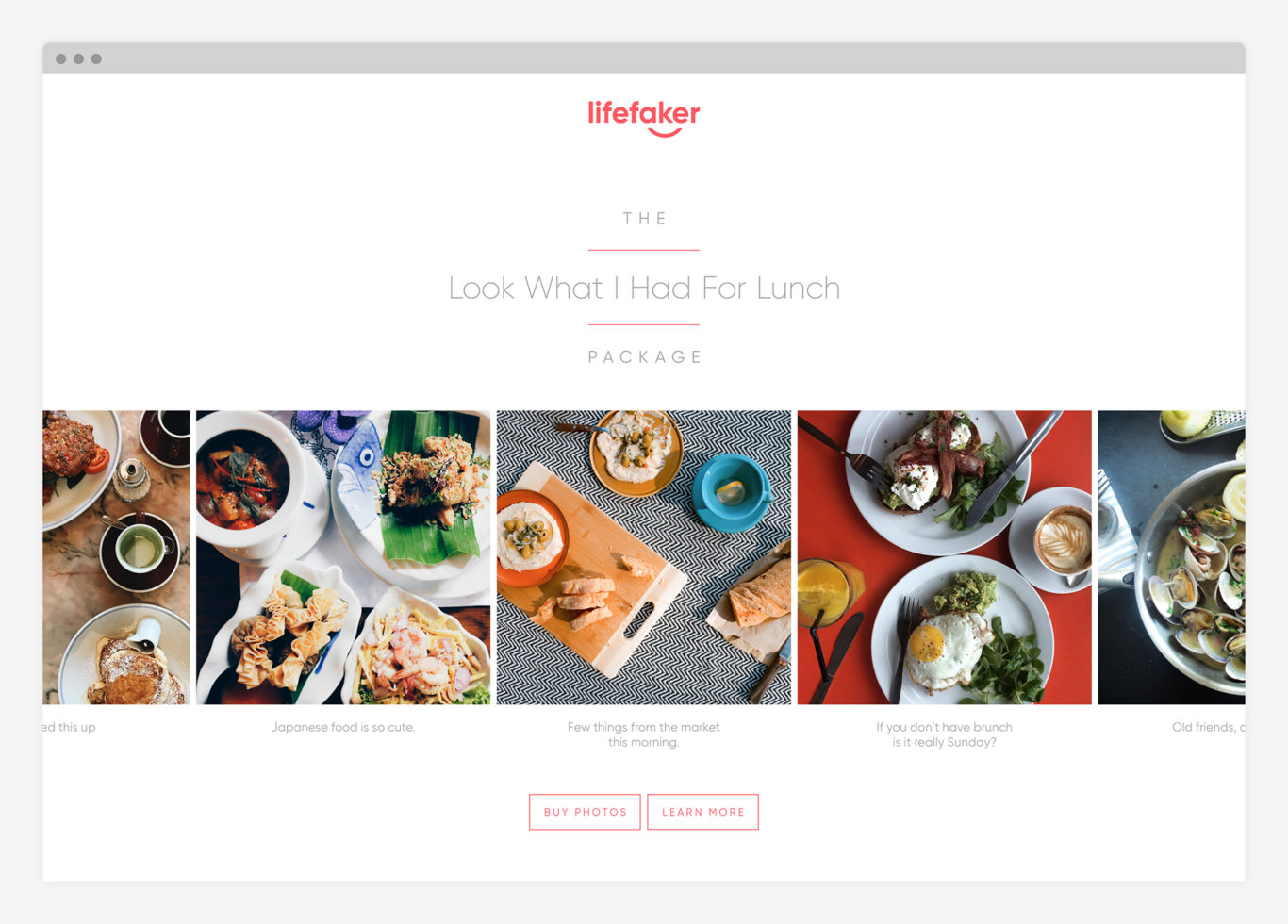 Once there a video plays, exploring unhealthy behaviours on social media that impact mental health and what people can do to change them.
The start-up coaches workplaces to ensure mental health needs are met, and creates space online and at events where people can discuss mental health openly.