A snake slithered out of a box of cornflakes and into a man's dishwasher as he sat down for breakfast.
The 3ft-long corn snake had been curled up in the box of cereal when the man went to get a bowl of cereal on Saturday morning.
The RSPCA, which was called to move the animal, think the snake is a lost pet and is trying to find the owner.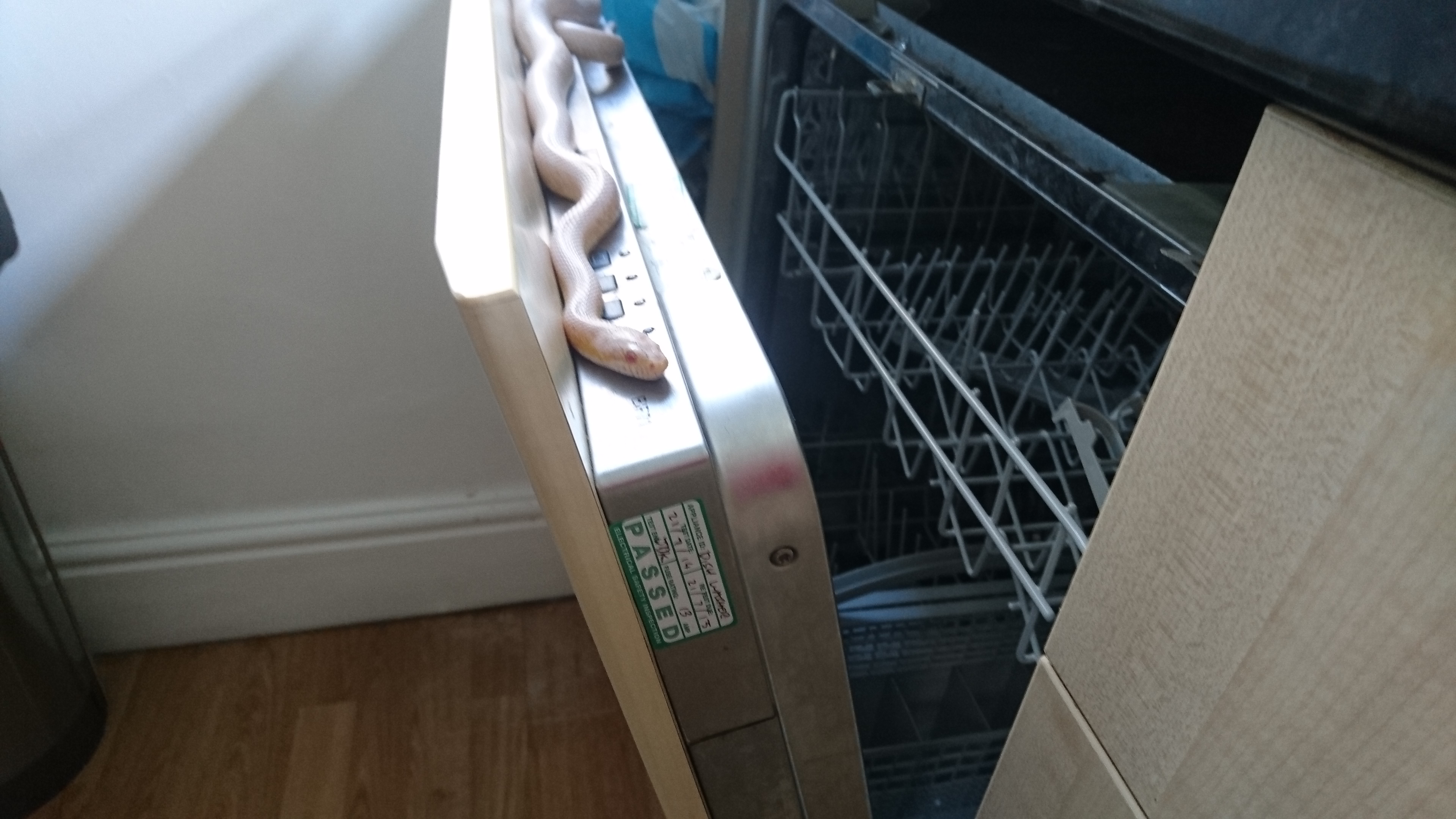 She said: "The poor chap was absolutely terrified – I think it was the last thing he expected to find in his kitchen."
The snake was unharmed and has been taken into specialist care.
It has been identified as a corn snake – a species native to North America.
RSPCA senior scientific officer in wildlife, Nicola White, said: "Corn snakes are one of the most commonly-kept exotic pets – and they are particularly good at escaping."