A puppy who was found abandoned with writing scrawled all over her fur in marker pen has found her forever home.
Marvella was found abandoned with words including "free" and "good home only" written over her body and head in permanent marker in a park in Ohio last week.
"How are you going to dump your dog, and write FREE all over it in permanent marker! I just don't get it! Anybody know this dog? Found dumped at the armoury down in the park!
"This is a whole new level of LOW!"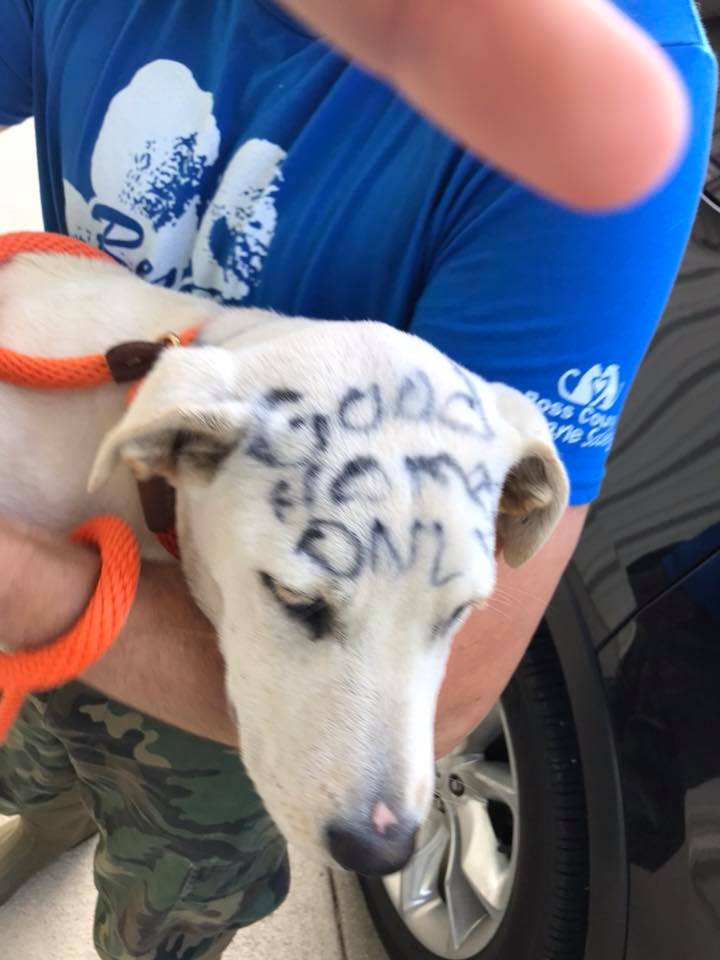 Applications to adopt the puppy came in from all over the country from animal lovers who had seen the shocking pictures of her rescue.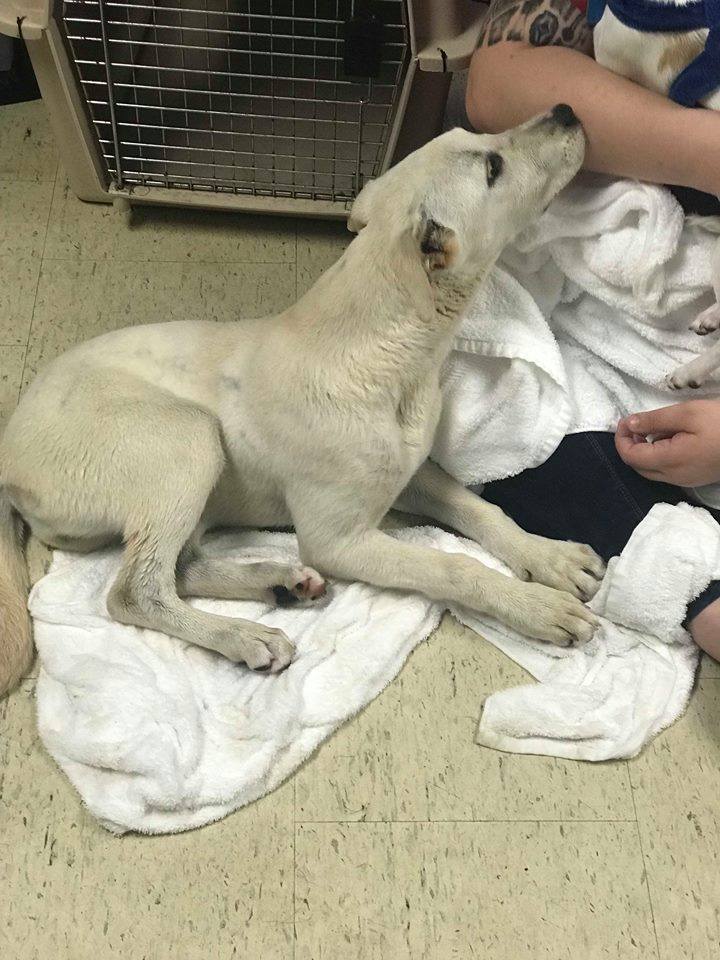 They wrote on Facebook: "Ross County Humane Society is pleased to update everyone that Marvella, the dog found in Yoctangee Park abandoned with permanent marker writing on her, has been adopted!
They added: "Please remember that in any shelter on any given day there are dogs who have been given away as 'free to good home' and are awaiting their forever home, just like Marvella."