An unlikely collaborative has joined forces to save one of the world's rarest amphibians from the brink of extinction.
Chester Zoo, Michoacana University, a Mexican government fisheries centre and a group of Mexican nuns have come together to develop a breeding programme for the Lake Patzcuaro salamander.
In a video, which now has over 28,000 views on Facebook, Chester Zoo explains the group of nuns used to harvest the salamanders for use in medicines, and now breed and care for them to protect the species.
Latest research indicates there are fewer than 100 individuals remaining in the wild, however the new breeding plan aims to boost numbers and re-energise the wild population.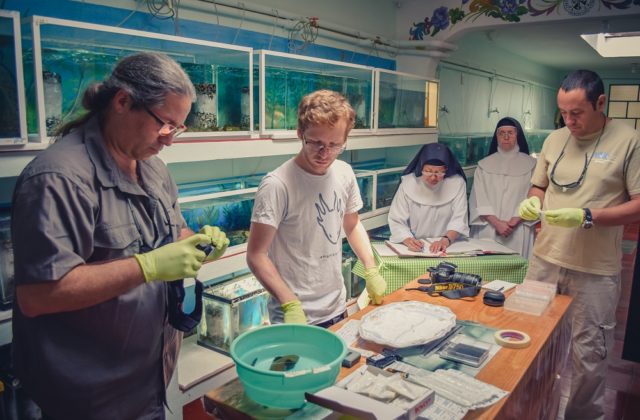 "The nuns deserve enormous credit in keeping this species alive… We are fighting to breed a thriving population for eventual reintroduction back into the wild."
The species is a unique type of salamander, as it spends its whole life in its larval form. Instead of evolving or migrating to land, it keeps its gills and lives in fresh water.