If you need cheering up, look no further than this viral surprise video which is guaranteed to warm your heart.
Rachel Smook surprised her daughter Abby with tickets to see Mean Girls on Broadway, and her excited reaction is priceless.
The two were on a trip to New York City to celebrate Abby's sixteenth birthday. As a theatre enthusiast, all Abby wanted was to see the play, but it wasn't quite in their budget… or so she thought.
Posting the reaction video on Twitter, Abby said: "I wanted to take a picture in front of the Mean Girls sign because we couldn't afford tickets… Wait for it-"
Rachel explained that Mean Girls was out of their budget until a stroke of luck meant they could stay at a friend's for free during the trip, leaving money left for tickets.
Rachel said: "Mean Girls was the show Abby most wanted to see. She likes the movie and has seen it a number of times, but what hooked her was the Broadway soundtrack.
"She wanted to take a picture in front of the marquis before dinner on the day of the show, still not knowing that we had tickets.
"I pretended to take her picture but instead flipped my phone to video mode, and the result was the viral video."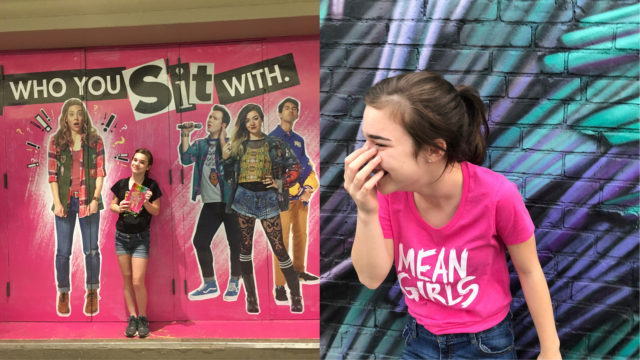 "Abby sat beside me cheering and beaming. It was one of my favourite nights as a parent.
"She feels things deeply, and especially at this difficult time in the country and the world, such unbridled joy is balm for the soul.
"I think that's why the video has made such an impact. Underneath all of the daily stress, we really love to see pure joy in action."
"It's a magical thing to have some time to see people who excel at the very thing she loves the most.
"It has been a lovely and hilarious week, and it has redoubled her desire to perform."