Four tiny newborn tiger cubs have been captured on camera at Whipsnade Zoo.
The Amur tiger cubs were born on Saturday to seven-year-old Naya after a 108-day pregnancy, and just 121 days after she was paired with the cubs' father Botzman.
No wonder, then, that staff at Whipsnade are keeping a very close eye on the new arrivals, with cameras rigged up inside the birthing den to allow keepers to see how they're progressing.
Team leader Donovan Glyn said: "Naya is very attentive, cleaning the cubs regularly and letting them suckle whenever they want to.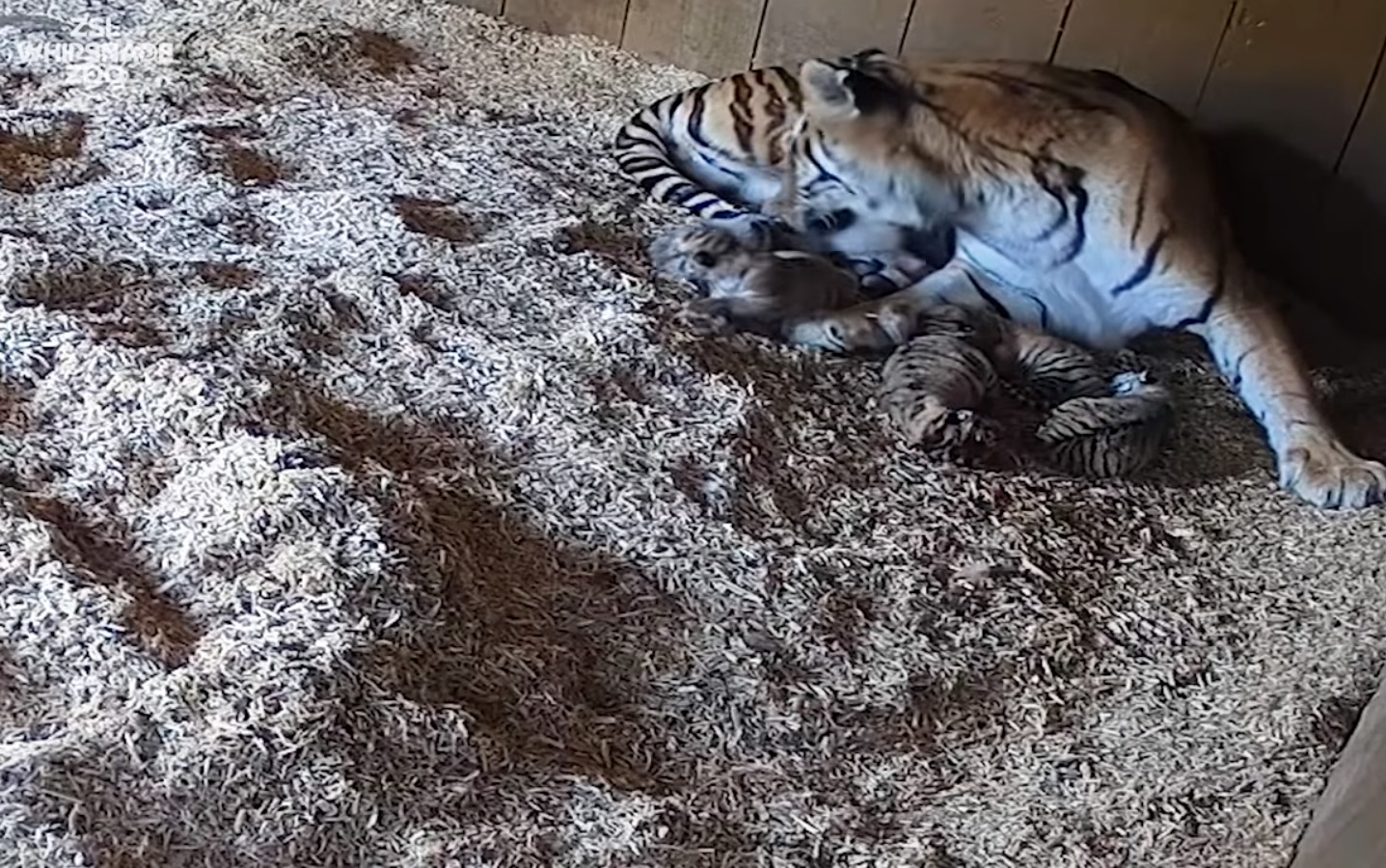 Visitors can expect to see the as yet unsexed cubs go on display to the public as the summer progresses.