Three of the world's rarest pigs have been born at Chester Zoo, and visitors have already fallen in love.
The zoo showed off the newborns for the first time in a video that showed them playing in the sunshine after wallowing in the mud.
Posting on Facebook, Chester Zoo said: "Congrats to mum Kendari on her baby babirusa triplets!"
Tim Rowlands, curator of mammals at the zoo, said: "Babirusa are, without question, one of the rarest pig species on the planet.
"Chester Zoo is also one of the world leaders in breeding these charismatic pigs.
"Kendari's new trio of piglets are special additions to the world's population."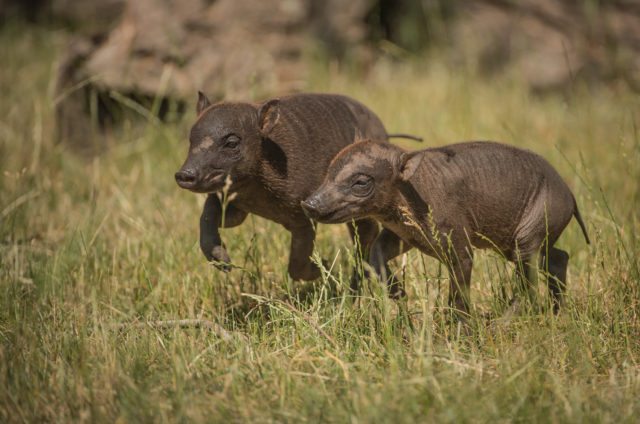 Kendari had been taking care of her young in a behind-the-scenes breeding area, however the zoo is now showing off the newborns in its babirusa habitat.
Babirusa pigs are found only on the Indonesian island of Sulawesi, and there are just 5,000 individuals estimated to remain of the species.